In 2018 Builders Without Borders and the Kevin Rohan Memorial Eco Foundation built the first straw bale house in Nepal.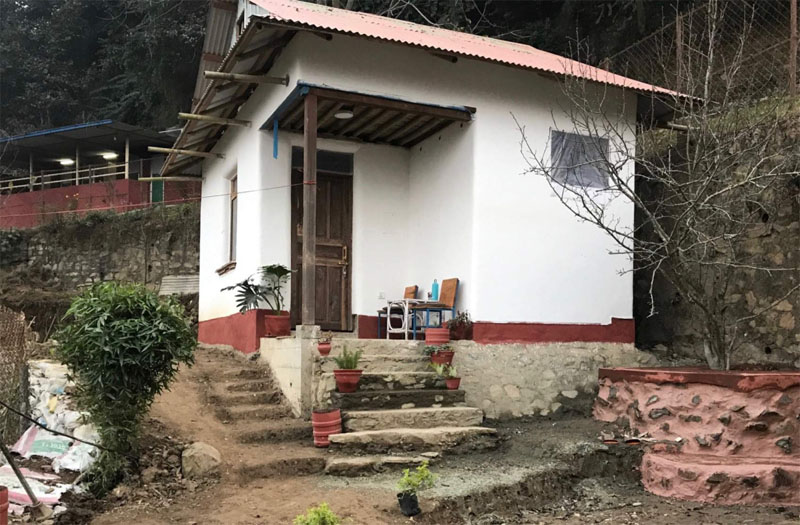 They collected loose straw and compacted it into bales using a steel mold and a farm jack.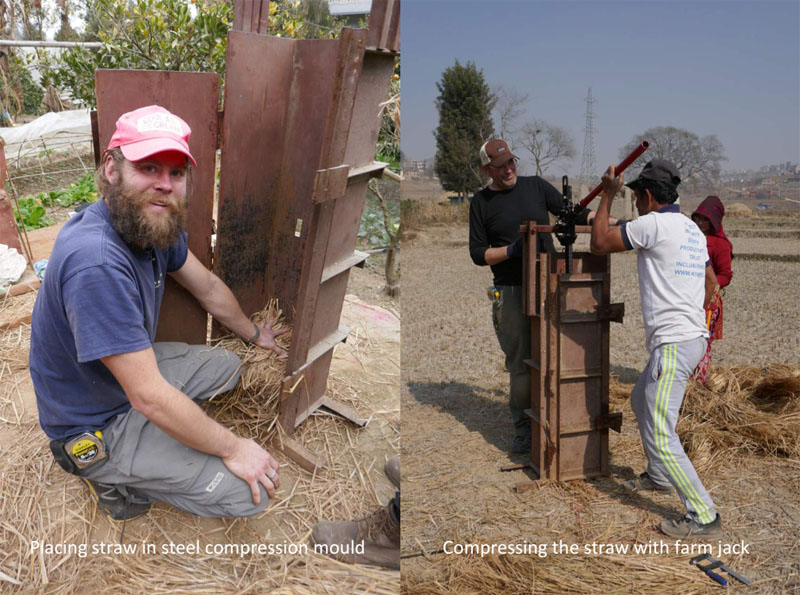 The bales were placed on a cemented stone foundation.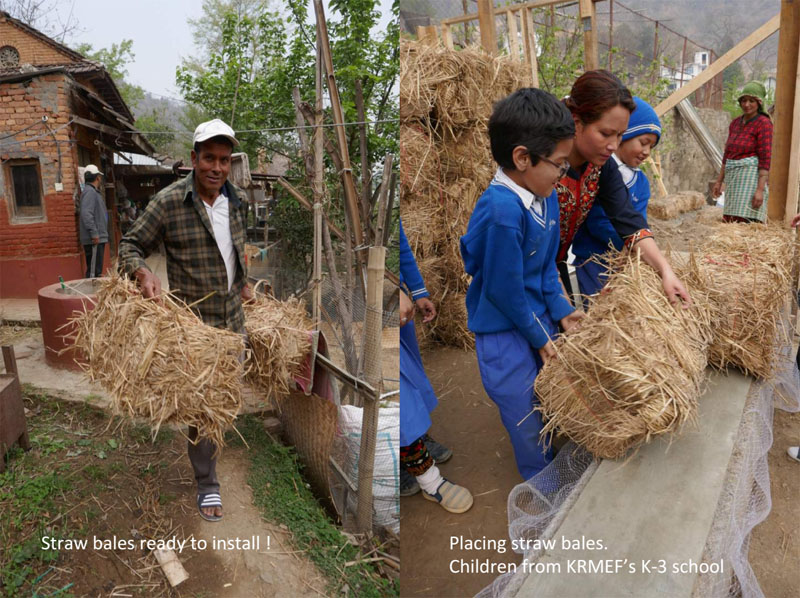 Then the bales were held in place with external bamboo pins.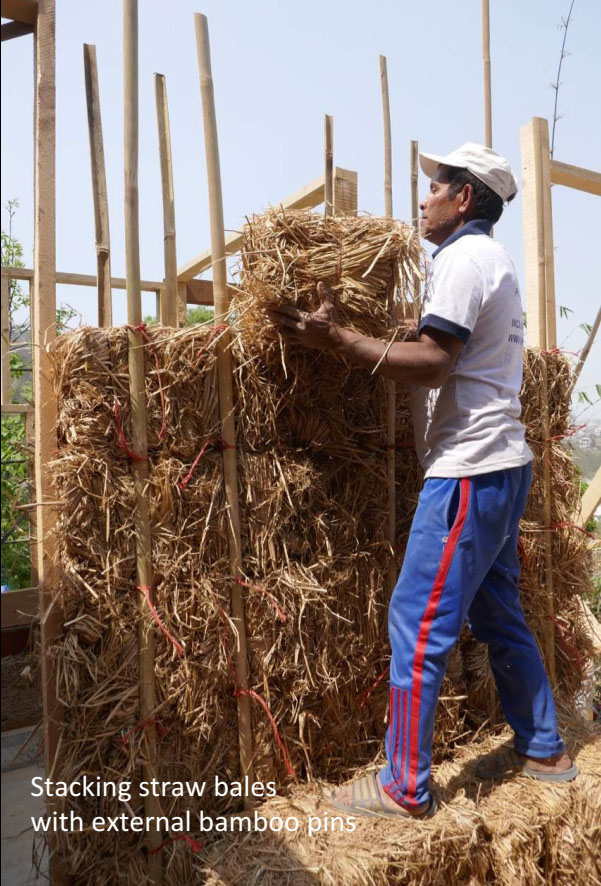 A simple metal roof protects the house along with the earthen plaster.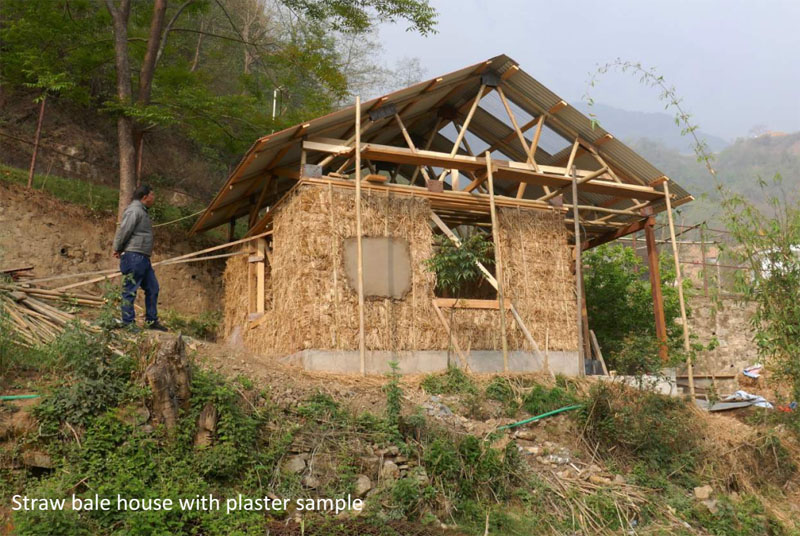 You can see more pictures and description at builderswithoutborders.org