Natural State Treehouses, based in Fayetteville, Arkansas has never been busier, according to owner Josh Hart.  Over the last year and a half they have built an off-the-grid treehouse home; a deck 13 feet off the ground with a hot tub, fireplace and sauna; a traditional log cabin; and all manner of backyard treehouses and freestanding play structures.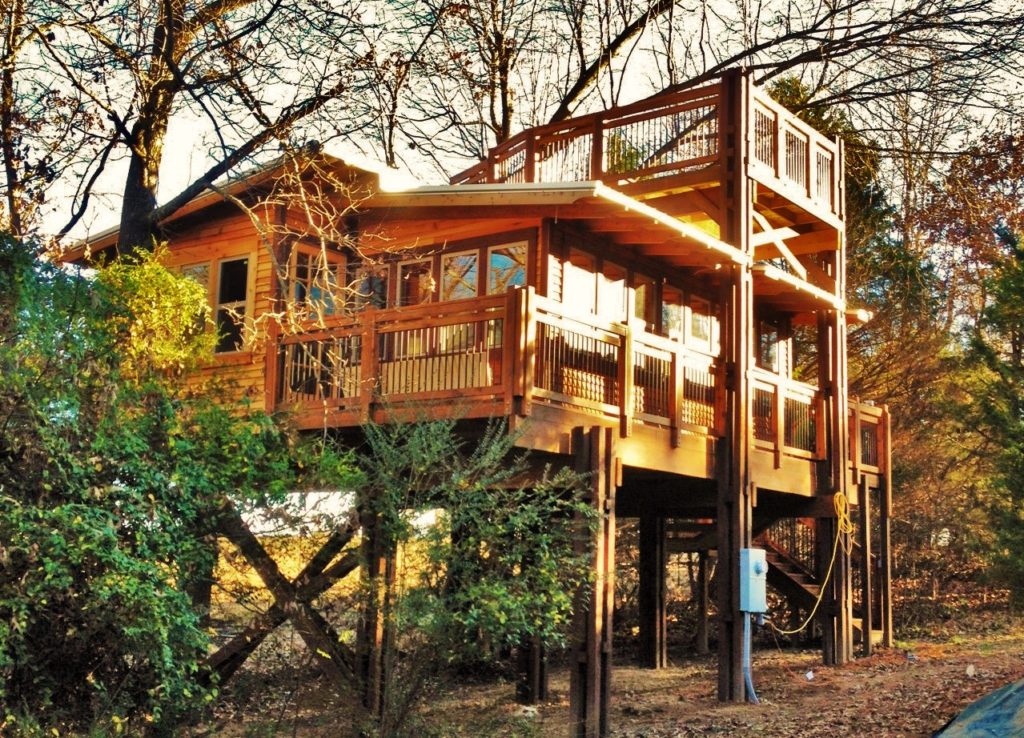 Natural State has been working with Make-A-Wish foundation for the last six years, building one or two projects for the foundation every month.
Hart has built platforms all the way up to 35 feet in the air. The higher you get, the more tree movement. No matter how high the treehouse, Natural State builds to allow the structure to shift as the tree moves.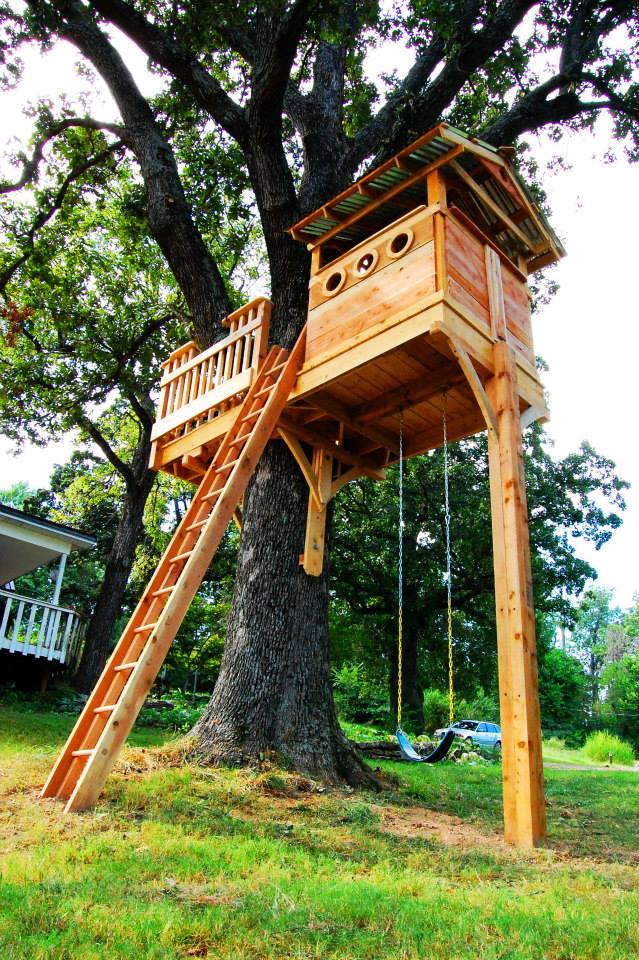 "Generally, we find the simpler the better," Hart said. "A lot of times, people will ask for castles or themed things," but he tries to steer them toward designs that leave plenty of room for imagination.  Some treehouses feature a ladder, a deck, an enclosed portion, a basket for raising and lowering, a slide, a tire swing and a gravel pit underneath.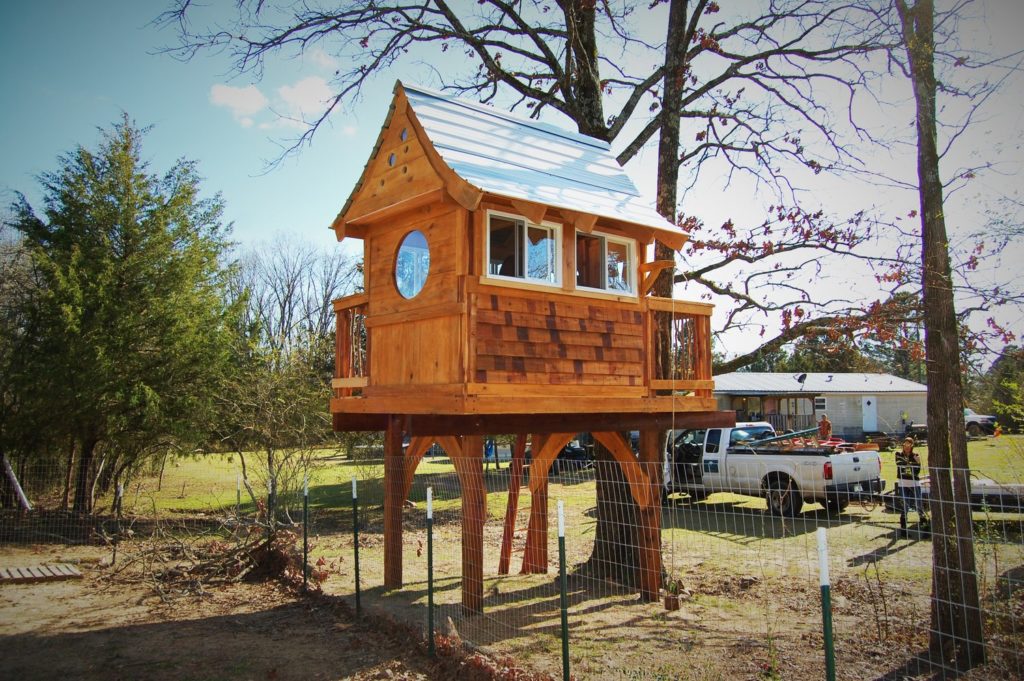 Hart knows he has a sweet gig. "Back in the day, I basically said, 'What's the most fun job I could do?' " he remembers. "That's kind of how the business was born."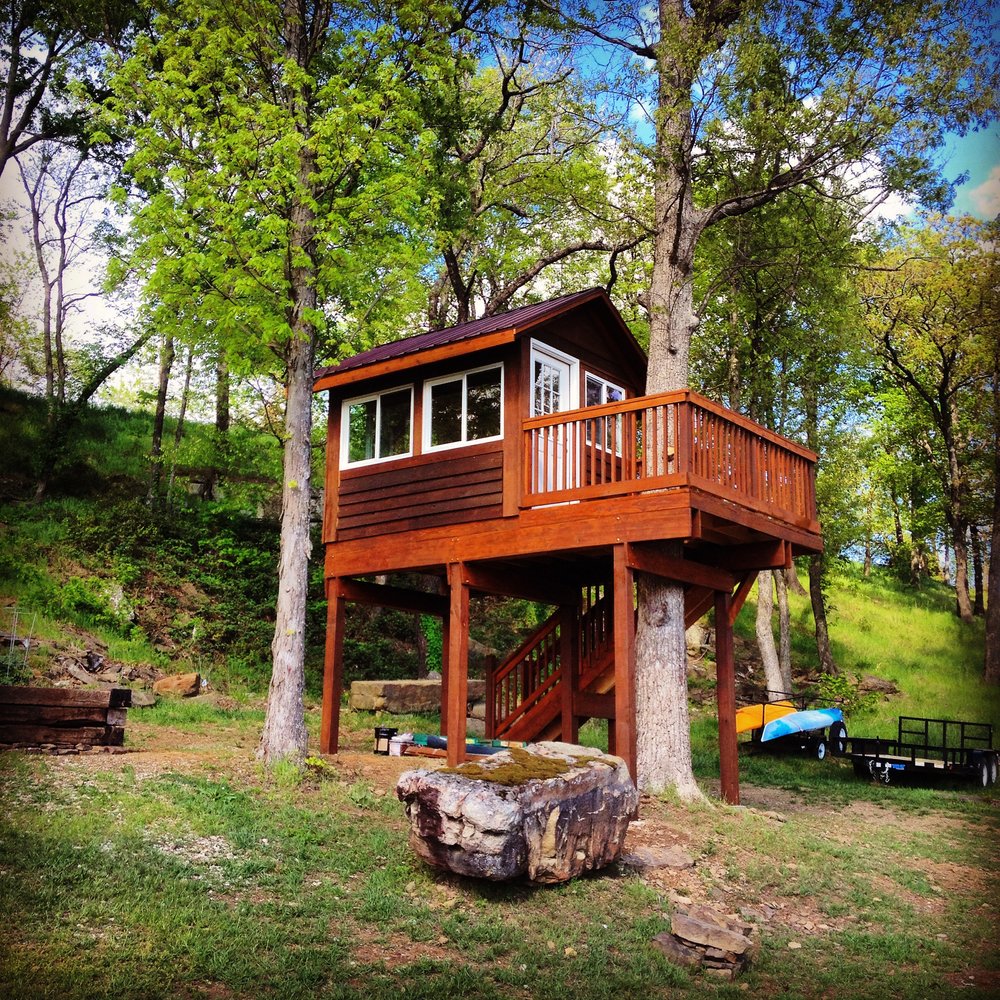 Hart built his first treehouse with his sons and Kate, a fiction writer, in mind — a play space that could double as a writing studio. That eye for multipurpose use has always been key to Natural State's design philosophy. "A treehouse or playhouse] doesn't need to be sized so only kids can be in it," Hart said. "I like to think about making a place that the 5-year-old can enjoy now, but when she's 13, she can go do homework. Or adults can have friends up to it to have a cocktail."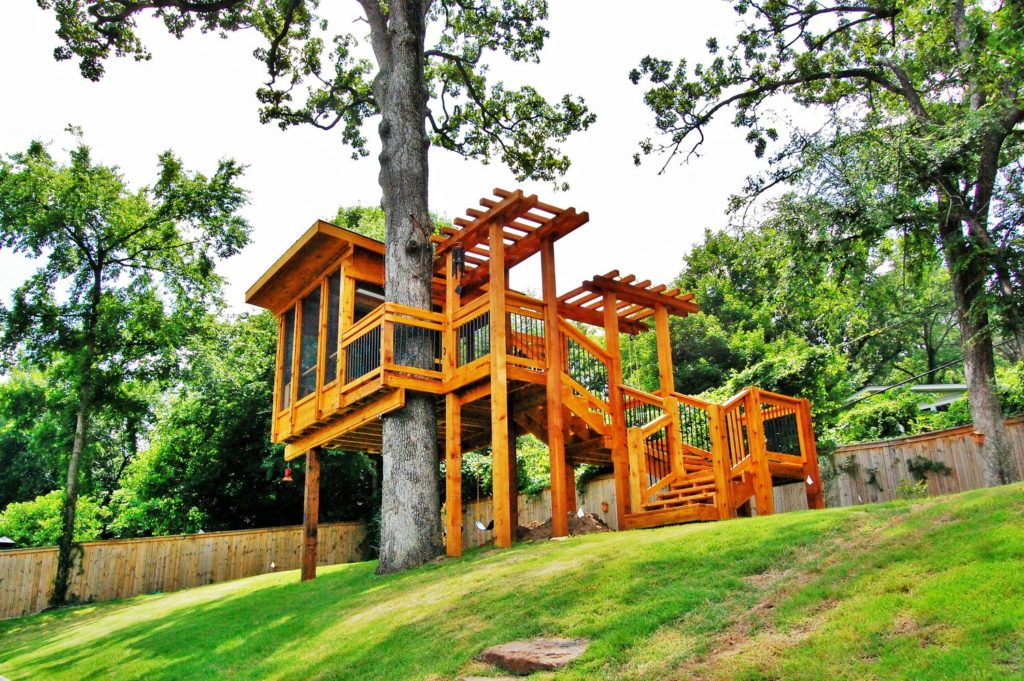 For the most part, the company operates on the affordable end of the spectrum. "We're pretty budget-conscious and pretty creative," he said. "You would be surprised what we can do for $20,000." But the standard backyard treehouse or playset is more in the $4,000-$7,000 range. Natural State relies heavily on cypress and eastern red cedar, grown and milled in Arkansas, and reclaimed materials, which means the company largely dodged the recent massive spike in lumber prices.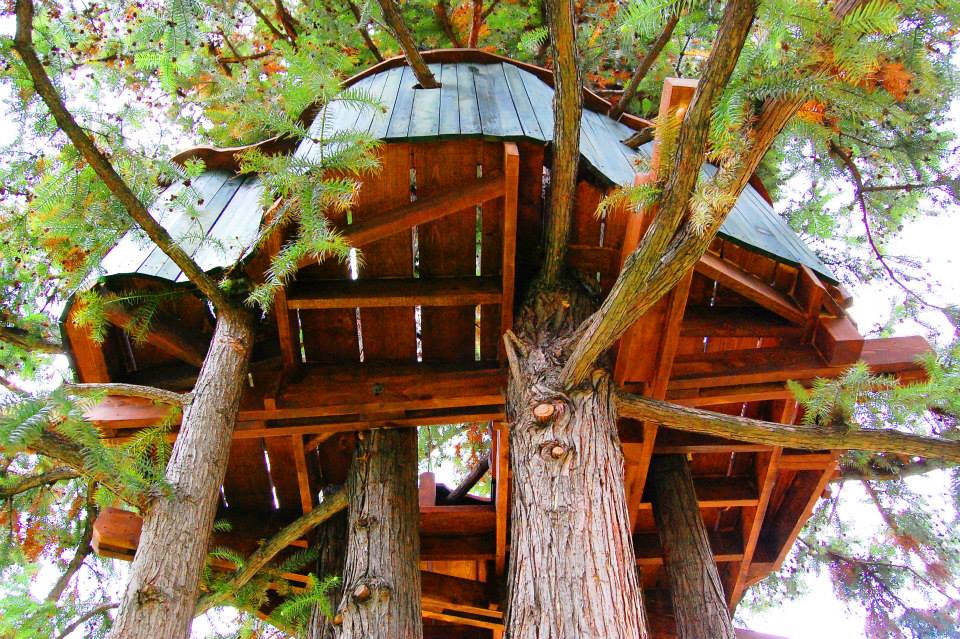 "Pretty much all of our business is through word of mouth," Hart said. Often Natural State will build one backyard treehouse in a neighborhood and get three or four more jobs from neighbors.
You can read the original article at arktimes.com