Daniel Liebermann studied architecture at Harvard for about a year before transferring to the University of Colorado to study sculpture. After collecting his MFA degree, he visited Frank Lloyd Wright and shortly after their meeting, he began a fellowship at Wright's Taliesin West in Scottsdale, Ariz. After apprenticing with Wright for two years he worked as an associate under Aaron Green, Wright's partner in designing his largest public project and final commission, the Marin County Civic Center.
In 1958, aged 28, Liebermann got his first solo commission, designing a home for his parents on a large parcel of land in Mill Valley. After finishing his parents' residence, Liebermann built one for himself and his wife next door.
These two projects would be the first of about a dozen or so homes he produced employing the same general design concept of a central sculptural column with wooden beams radiating outward to define the building periphery.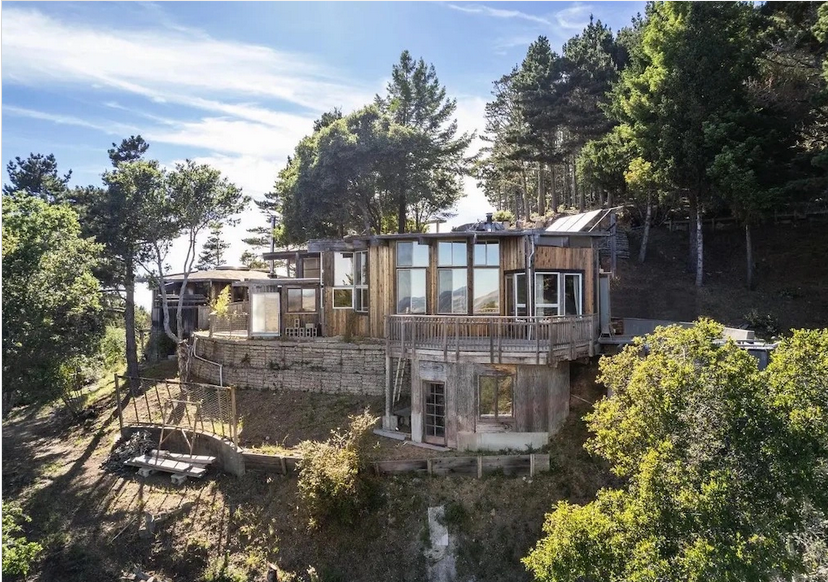 Incorporating recycled building materials, found objects, and passive solar strategies, his designs prioritize conservation and a harmonious relationship with nature.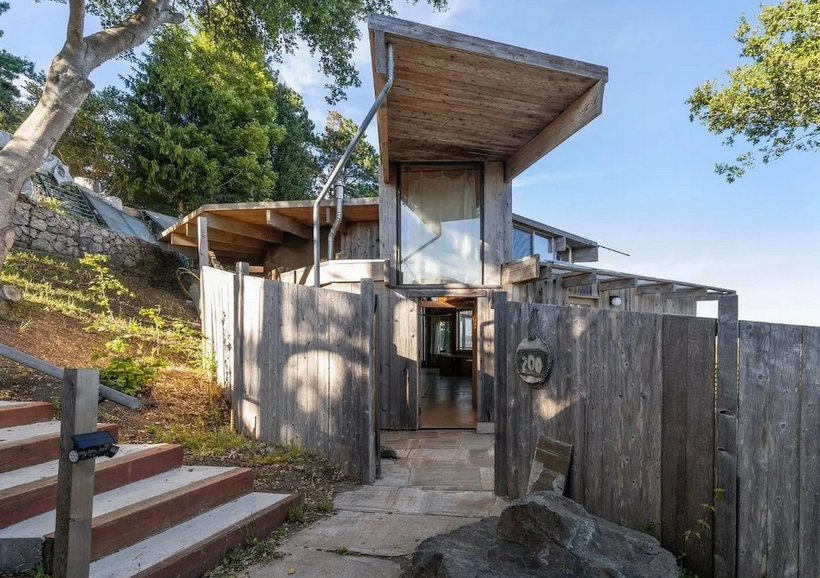 Currently on the market in Marin County is a property containing the last two radial-style residences the architect designed. Like the original pair, one was for himself, the other for someone else.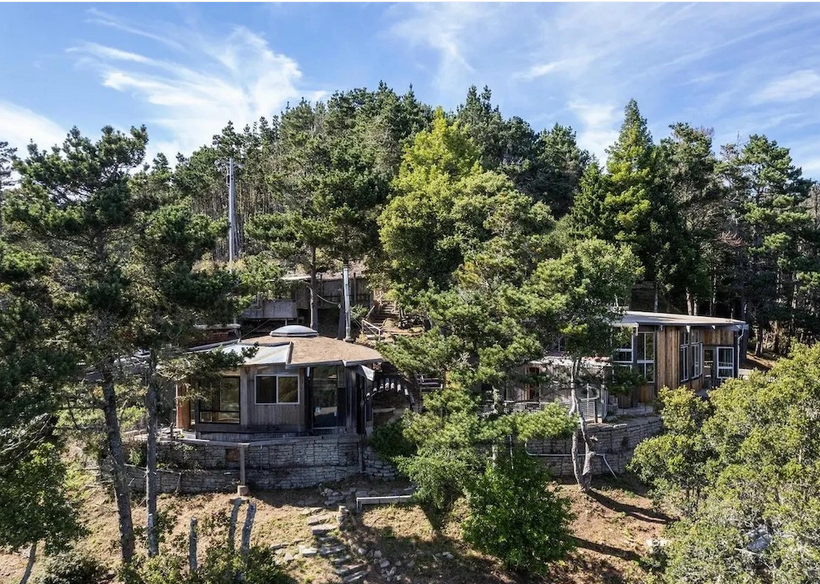 Sited atop a ridge in the heavily forested, sparsely populated unincorporated community of Inverness, on the California coast, the rustic structures were built and worked on over the course of a decade or so, beginning in 1996. Liebermann drew inspiration for the site-planning of his compound from old European hill towns.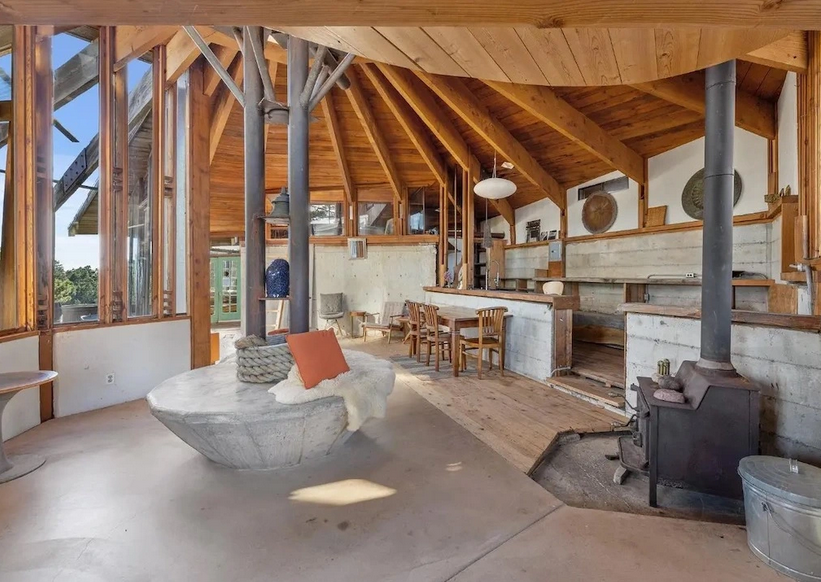 As with his previous dwellings, the Inverness buildings were assembled largely out of recycled materials, including lumber from trees that were casualties of a devastating fire in the area the year before he began construction.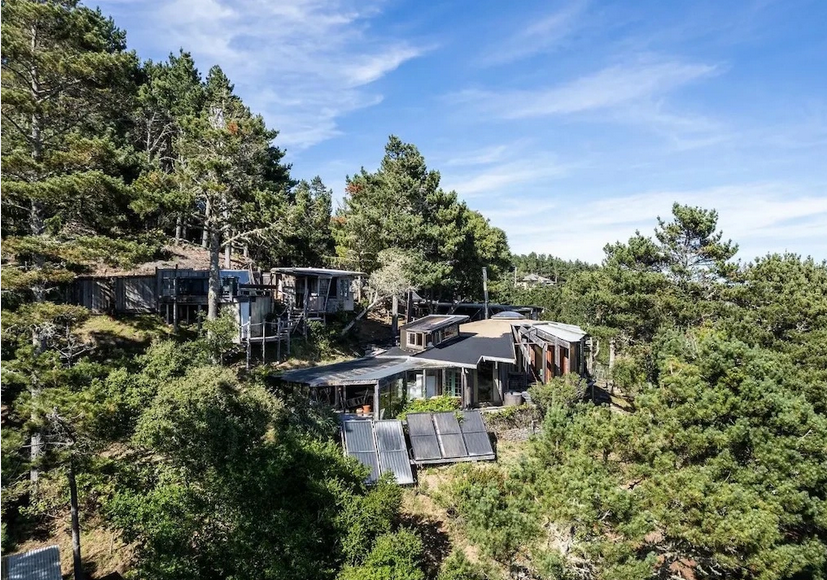 The property has spectacular views overlooking Point Reyes Peninsula and Mount Vision.
You can read the original article at www.dirt.com