This modern, eco-friendly home in Kerala, India is built primarily of mud and other natural materials, along with recycled elements. Passive principles were applied to let in light and much-needed natural ventilation for relief from Kerala's tropical climate.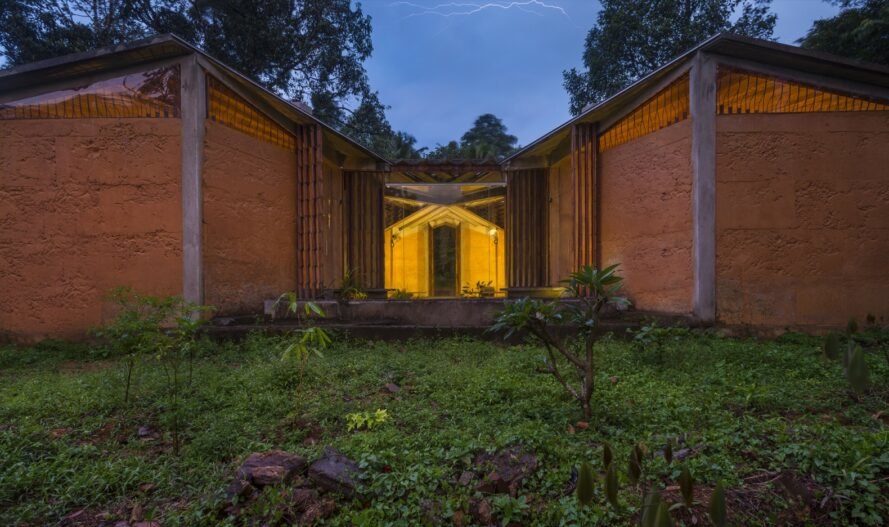 To combat the heat and the monsoon rain, most conventional homes feature sloped roofs with thick overhangs that protect against the elements but also lead to an undesirably dark interior. The architect decided to break the roof, split it open and let the light flow in.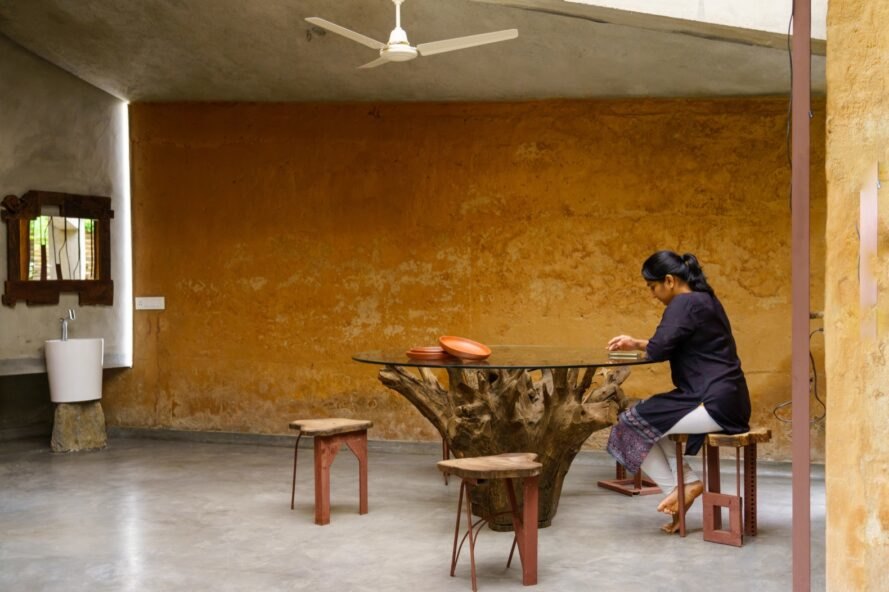 Structural walls were constructed with a mix of cement, soil and recycled coarse aggregate for strength, while ferrocement was used for the roof and partition walls. Other recycled materials include waste wood repurposed to make furnishings, such as the beds and kitchen cabinets, as well as unwanted steel given new life as beautiful window grills and ventilators. Locally sourced tiles were assembled into the terracotta tile that lets in cooling breezes and light. For added passive cooling, the architects installed a pool in the living area that connects to a rainwater harvesting tank, which collects runoff for reuse in the home.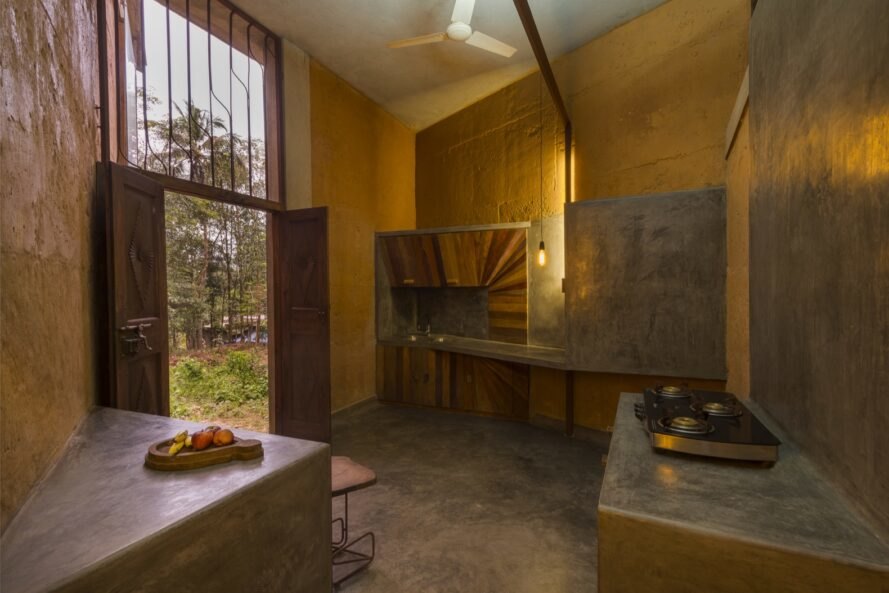 You can read the original article at inhabitat.com