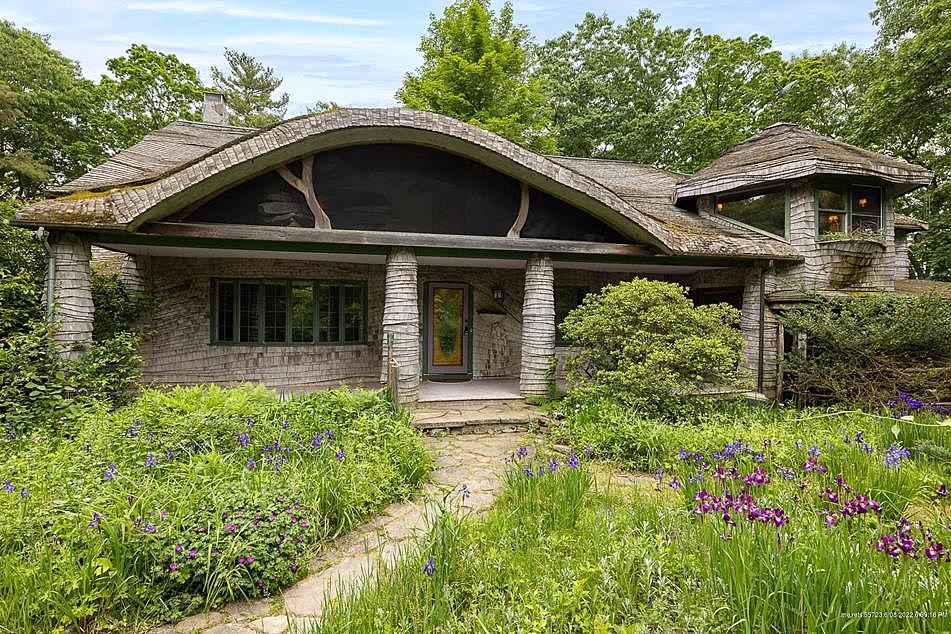 Whimsical details abound inside and out at this one-of-a-kind home on Sturgeon Creek in Elliot Maine.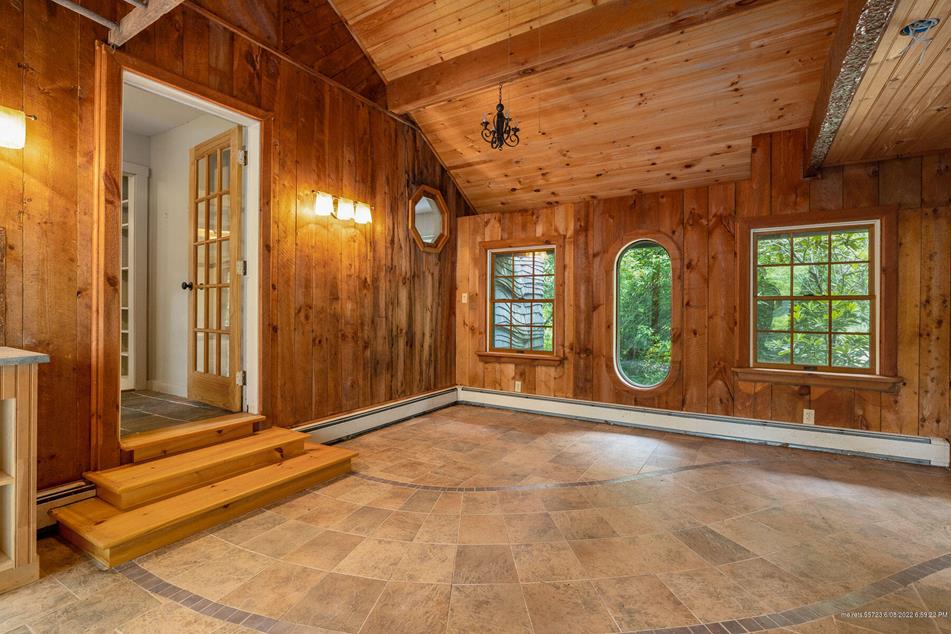 Inside, you'll find over 4400 square feet of living space that will surprise and delight you at every turn.
There are options for bedrooms, great rooms, home office, art studio, music room, exercise room, root cellar, sauna, 4-season sunroom/potting studio, library, secret sleeping porch, and more.
This home sometimes looks like it's melting and other times looks like a forest mushroom.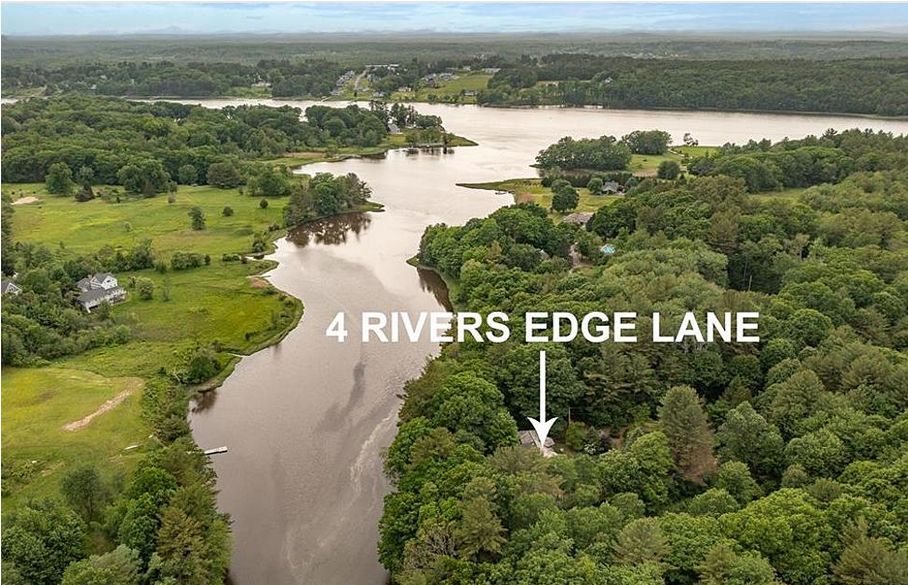 It's surrounded by 3.28 acres of gardens and forest and is very private. It has 570 feet of shore with tidal access for kayaking, swimming, fishing, and boating.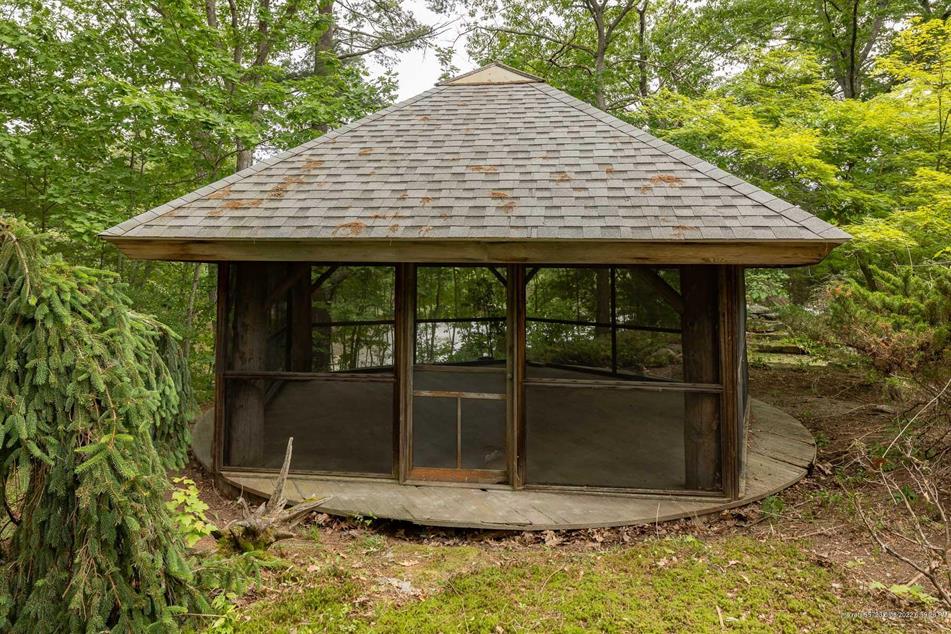 You can have dinner or breakfast in the riverside screened pavilion next to a waterfall.
There is a secret sleeping porch.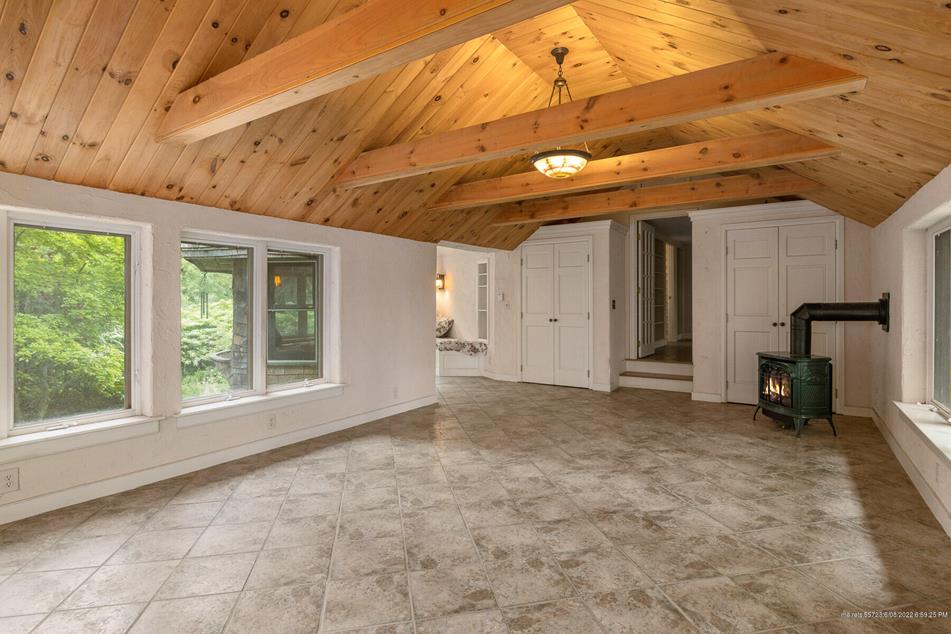 It's got 4 bedrooms and 2 1/2 bathrooms.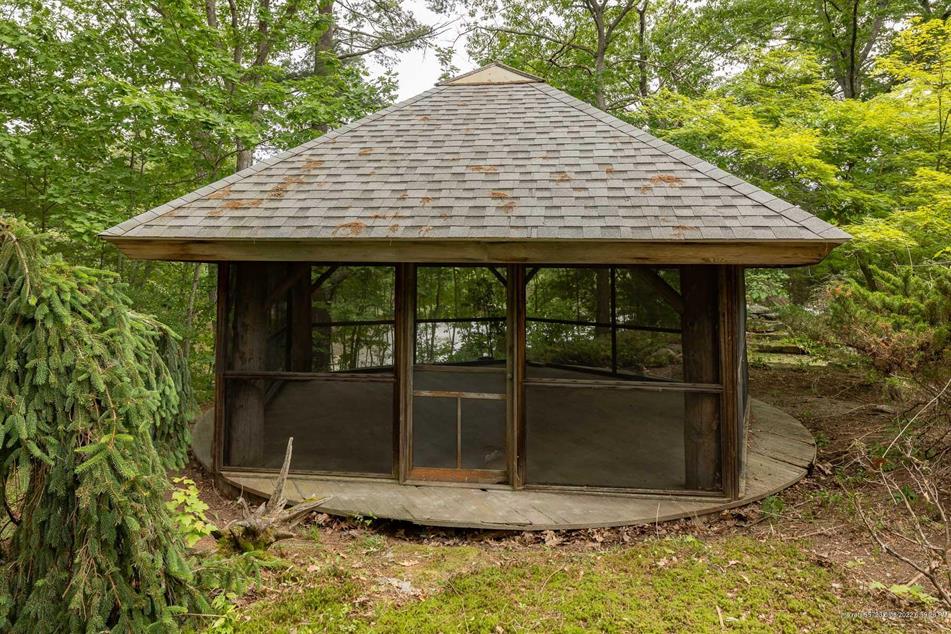 There is a screened pavilion near the water.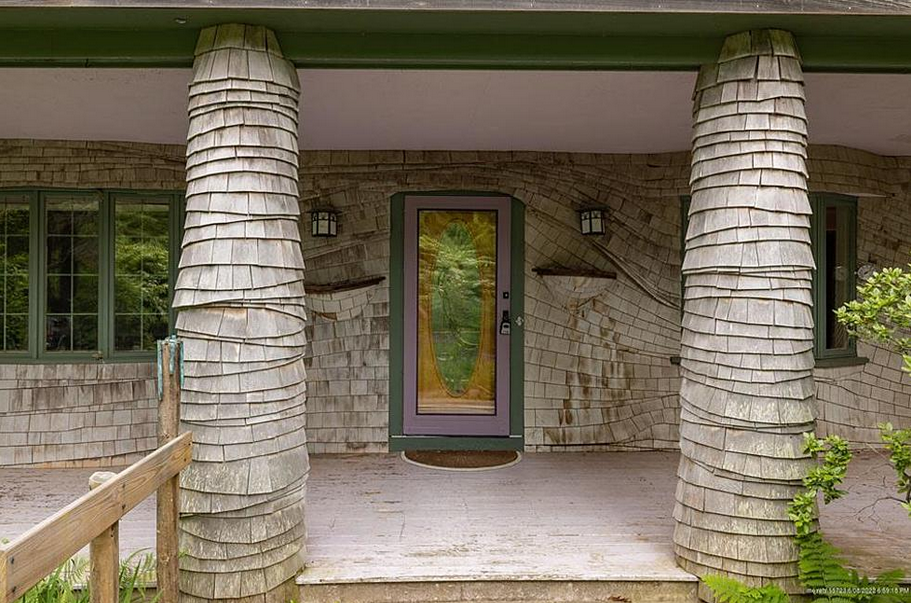 The entrance is like under the cap of a mushroom.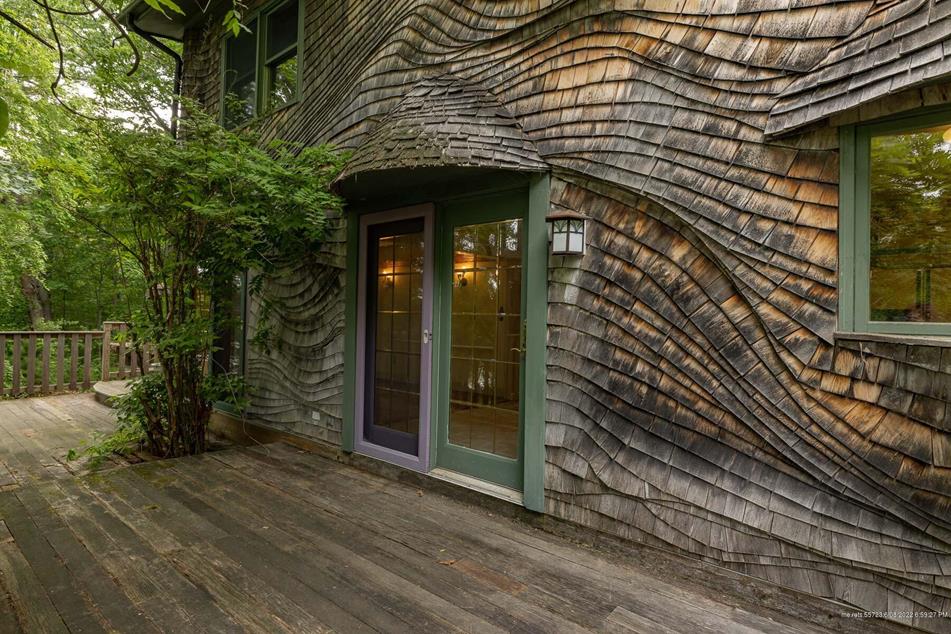 It's almost like something that would be in a fairy tale.
To find out more about this property see
www.coldwellbankerhomes.com