This 3,000-square-foot home in Vadodara, India, with three bedrooms and a pool, was built for a couple with two sons. They wanted an eco-friendly, well-ventilated home with plenty of natural light and an aesthetic blending with nature.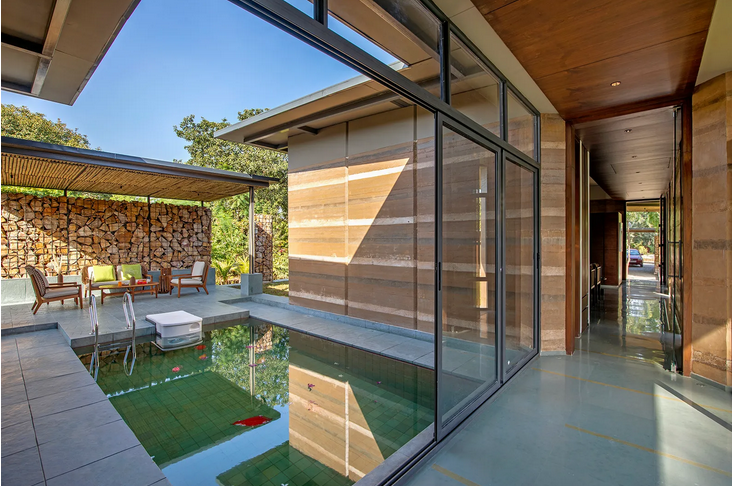 "The layout is a simple one, divided in two blocks — one with all the living areas and the other with bedrooms. Between the two sit the leisure components of the pool and a gazebo," says Dharam Patel, the architect.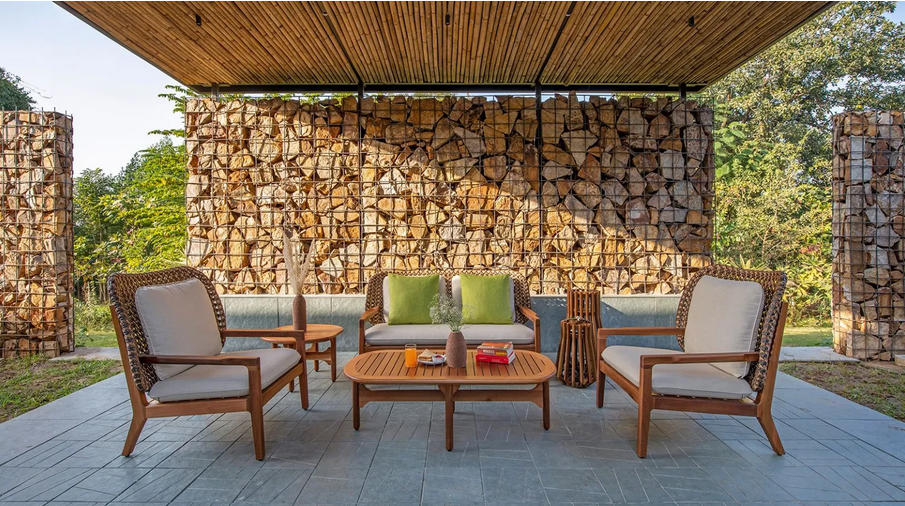 Patel used gabions as screens to provide privacy, with the boxes and the earthy colors of the rocks complementing both landscape and built form.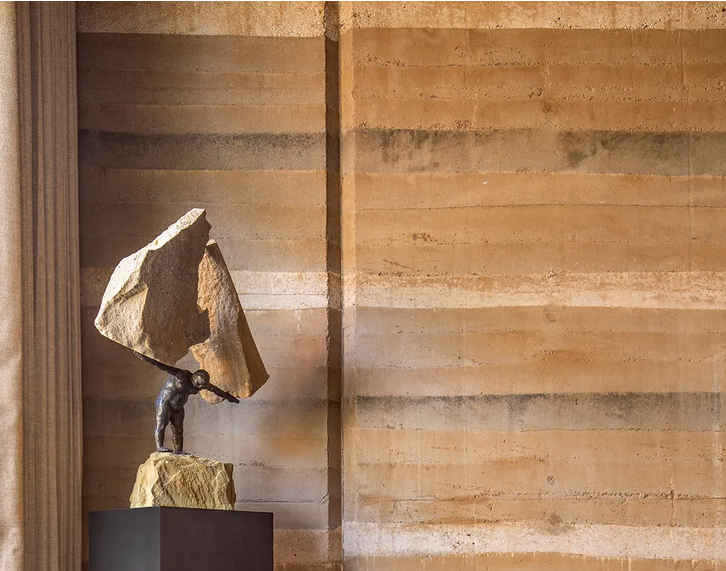 "Rammed earth walls are usually in one standard color. We decided to experiment with the composition of the earth used," says Patel. "We added either charcoal or lime to the horizontal layers to darken or lighten the color of the soil and complement the linearity of the structure. Since the proportions were not strictly monitored, human error did the rest. We ended up with luscious shades of soil in variegated caramel, beige, tan and biscuit, creating a sophisticated café au lait effect with the added element of texture."
The roof is made of metal clad structural insulated panels that are lightweight and provide a high level of insulation. They require very little structural support and are also fireproof. These were installed at an angle optimum for the functioning of the solar panels on top of them, which generate enough power to meet the needs of the home.
The foundation of the structure was made with random rubble masonry from local stones. The orientation of the house is predominantly with openings towards the north. Glass walls provide all the rooms with natural light, while the massive earthen walls on the south and west protect the house from the heat of the sun. Openings on the south wall aid cross ventilation, the long overhangs resisting sun and rain—and also offering shade for daytime activities.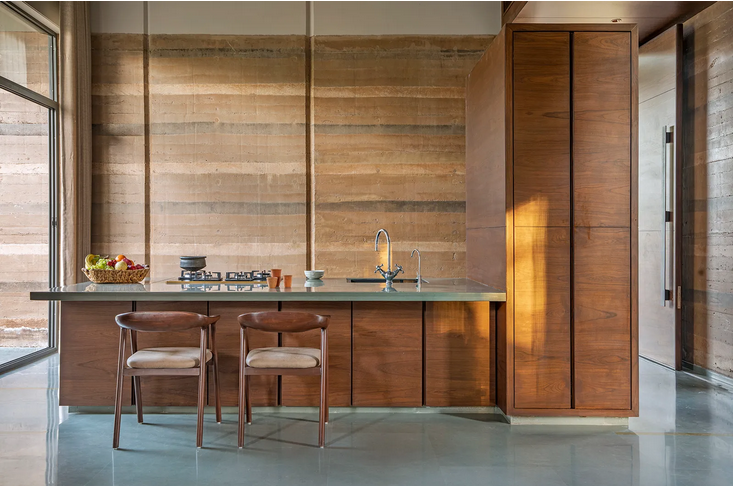 "The aim was to build a house with natural materials, ideally taken from the surroundings but with a fine finish. The perception that rammed earth walls always suffer from poor workmanship had to be disproved," says Patel. These walls are built with materials excavated on-site. They are durable, affordable and, most importantly, all-natural.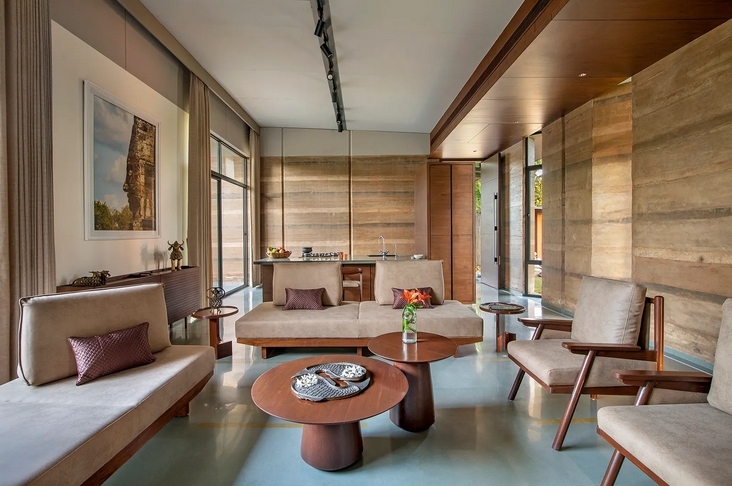 You can read the original article at www.architecturaldigest.in