Today's post is quoted from the Zephyr Eco website. Zephyr Eco is a project dedicated to self education and providing solutions for sustainable living. These include sustainable construction, organic farming, and free trade relationships.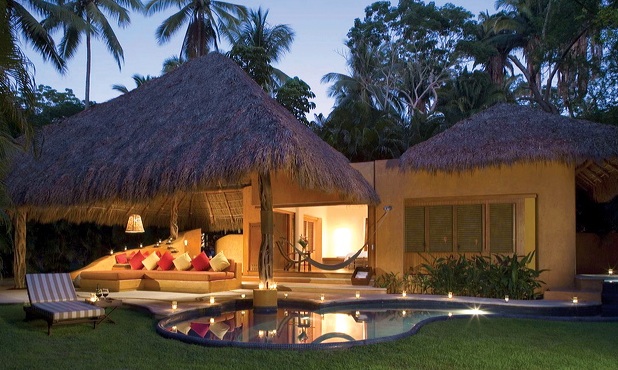 I have built many structures over the years. It started when I was about 25 or so, and my father and I decided that we were going to build 12 hotel rooms for Witch's Rock Surf Camp. Although we had plenty of experience in commercial painting, general construction was a very different monster. I literally asked Jeeves "how to build a hotel in Costa Rica" and learned as we went, eventually successfully building the first phase of the surf camp hotel.
Since then I have had the opportunity to build three more homes from start to finish, 6 more hotel rooms for WRSC, and plenty of extensive remodeling projects here and there. You can ask my friends, I am literally always building something (right now we're finishing a surfboard shaping room!). As a result, I have had plenty of opportunities to build with various building materials: concrete, wood, metal, and even earthbags.
Earthbag construction is an alternative building style that reduces your construction's carbon footprint considerably. The concept is simple: no matter what your building site looks like, you can use the earth material to build your structure. Use can use sand, gravel, dirt, even crushed volcanic rock. Collect this material in (polypropylene or burlap) sacks, stack in uneven rows and fasten with barbed wire. Apply stucco, limestone, or any combination of material that keeps moisture and UV sunlight out.
Earthbag construction pros:
– There is no need to cut down trees, fabricate concrete block or metal beams.
– There is no need to transport building materials to your building site.
– Earthbag walls are more insulating than any other building material I have ever worked with.
– Earthbag construction is super cheap!