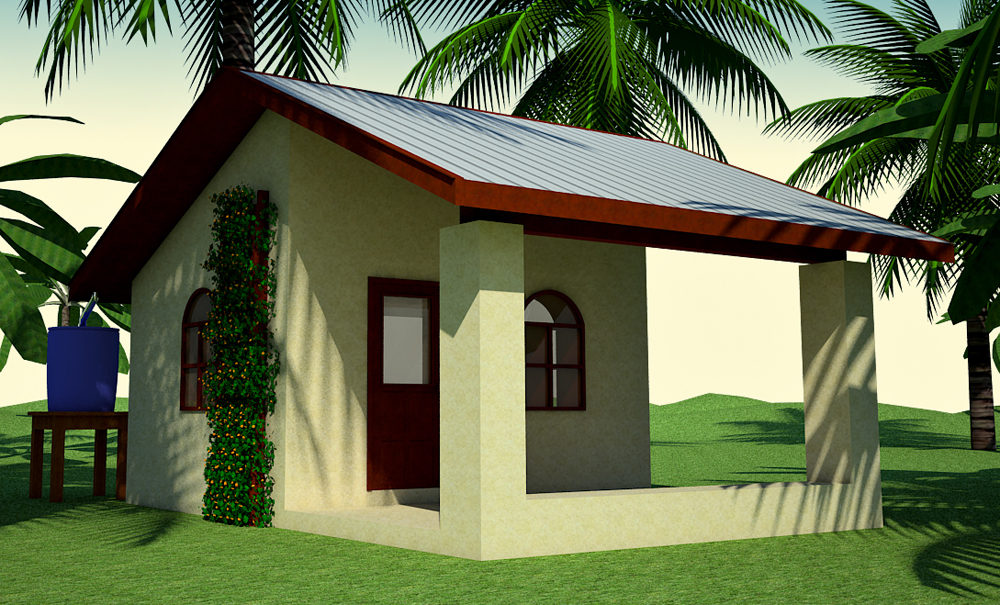 Description: 11.1 sq. m. interior, 5.4 sq. m. sleeping loft, 11.2 sq. m. patio for cooking and socializing. Single units can be expanded by adding on in any direction or joined to create multi-unit structures. Almost all materials are free or recycled: grain bags, rubble, clay, door, security bars, earthen plaster and floors, or locally available, natural materials: bamboo, rice hull insulation.


This is my entry for 'The $300 House Open Design Challenge.' Over the next two weeks I'll be adding more drawings and fleshing out my proposal. The challenge is to design affordable housing for the world's poorest. You can view other proposals here. Several other earthbag house designs have already been submitted. The $300 House was first described in a Harvard Business Review blog post by Vijay Govindarajan and Christian Sarkar. The following text from their websites provides some background information on the project. A special thank you to Sylvia for alerting me about this contest.
Task: Design a simple dwelling that can be constructed for under $300 which keeps its occupants safe from the weather, allows them to sleep at night, and gives them both a home and a sense of dignity.
Five simple questions:
• How can organic, self-built slums be turned into livable housing?
• What might a house-for-the-poor look like?
• How can world-class engineering and design capabilities be utilized to solve the problem?
• What reverse-innovation lessons might be learned by the participants in such a project?
• How could the poor afford to buy this house?
Numerous factors should be taken into account, amongst them: regionalism, sustainability, cost and replicability.
Address: low-cost, self-built or self-improvable, low-tech, local materials, build greener, replicable.
Judging criteria: feasibility, viability, adoption, impact, sustainability.
More info at The $300 House.