This 1300 SF home was designed by Estudio de Arquitectura y Planificación Kaiser in San Lorenzo, Bolivia.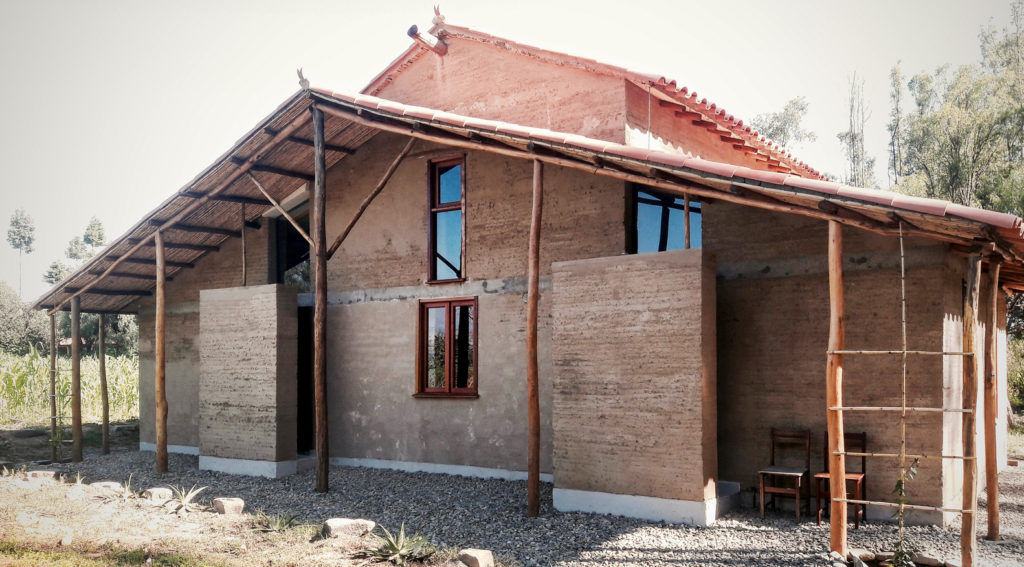 The rammed earth walls are constructed in a U-shape with two corners guaranteeing  a strong and rigid structure. Each corner was formed so that there are no joints. There are five of these U's, leaving gaps between them, which allow cross ventilation and natural light. Four free walls of rammed earth define the zones between interior and exterior. Breaking the integrity of the rammed earth walls was avoided.
The central part of the design resembles traditional houses, with the extensions to the exterior spaces reminiscent of rural housing. The rammed earth walls have a perfect geometric shape and also have their own natural beauty. The horizontal bands of the wall results from tamping the soil in layers; the color and texture of the surface result from the particular mix of coarse and fine soil and sand.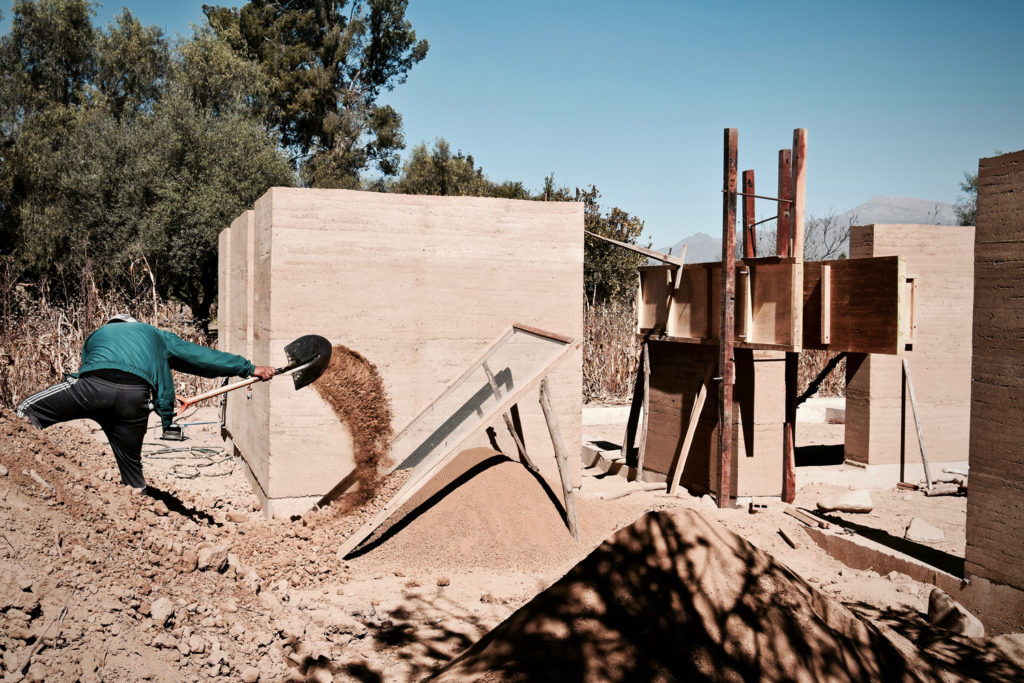 Ramming earth is laborious. Preparation of the formwork takes longer than the ramming of the prepared earth itself. With three workers one cubic meter of rammed earth can be built per day. The low cost of raw materials compensates for the high cost of labor and produces a very low ecological burden.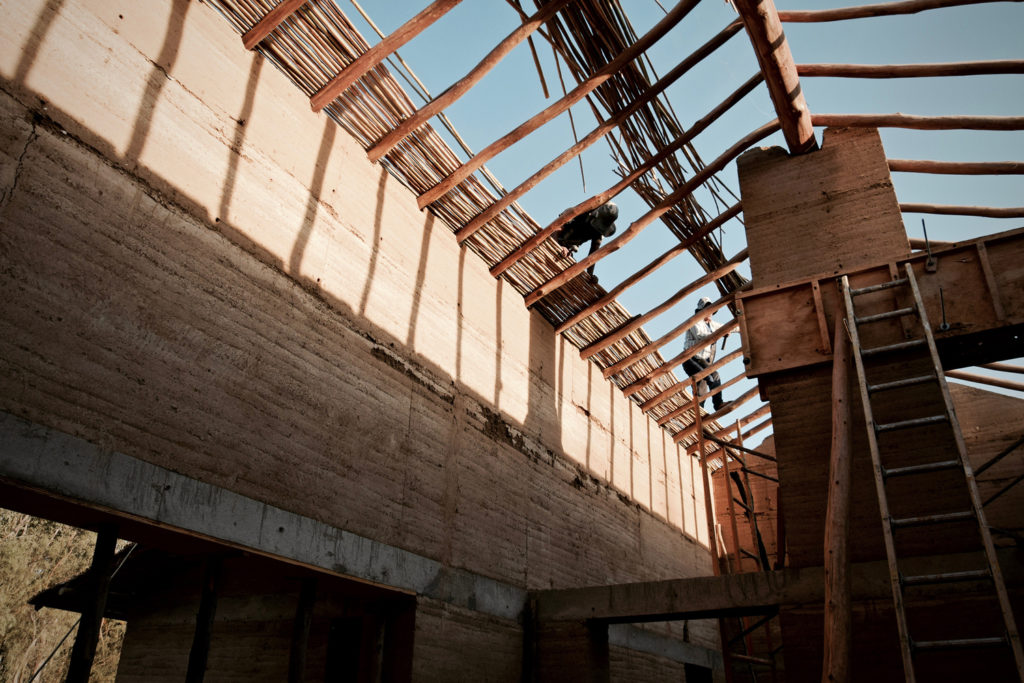 Neither plasters nor paints are required. A repair of the damaged parts is done with soil. The surface is treated with natural products such as casein and wax, so an abrasion-resistant surface is obtained.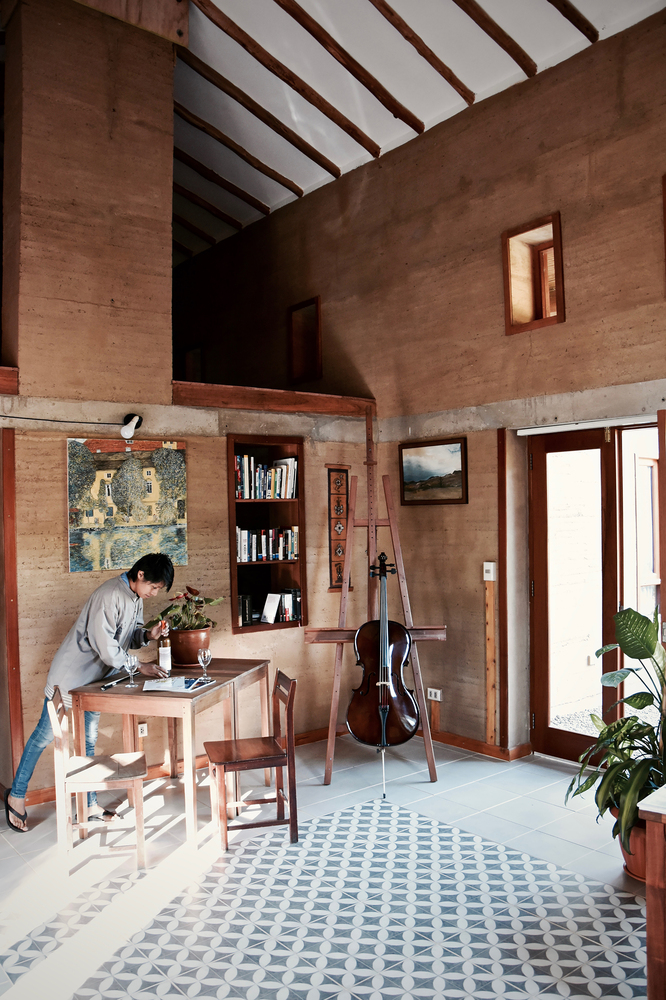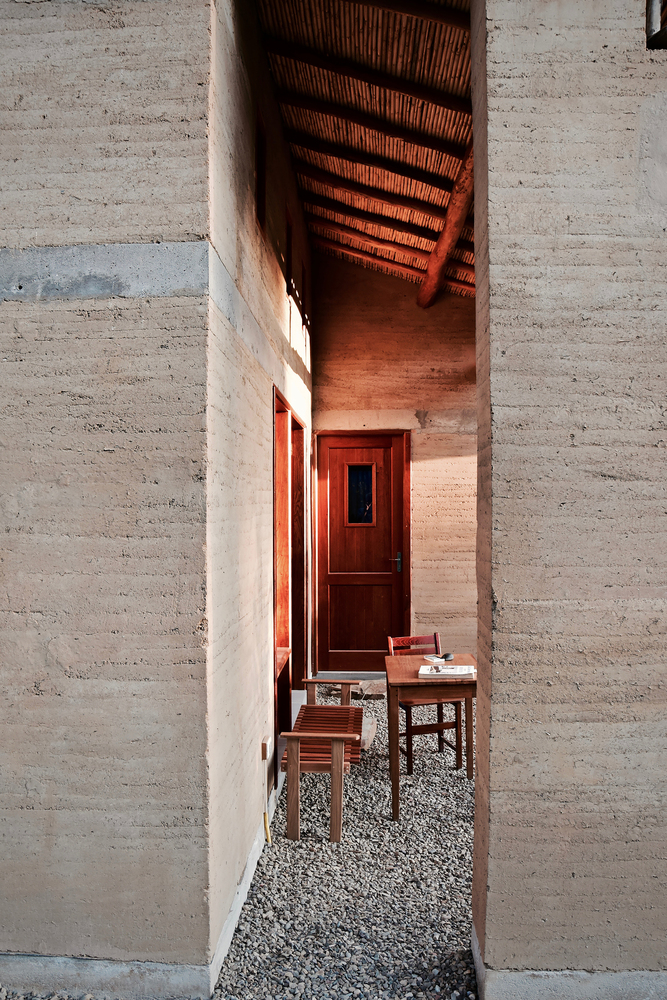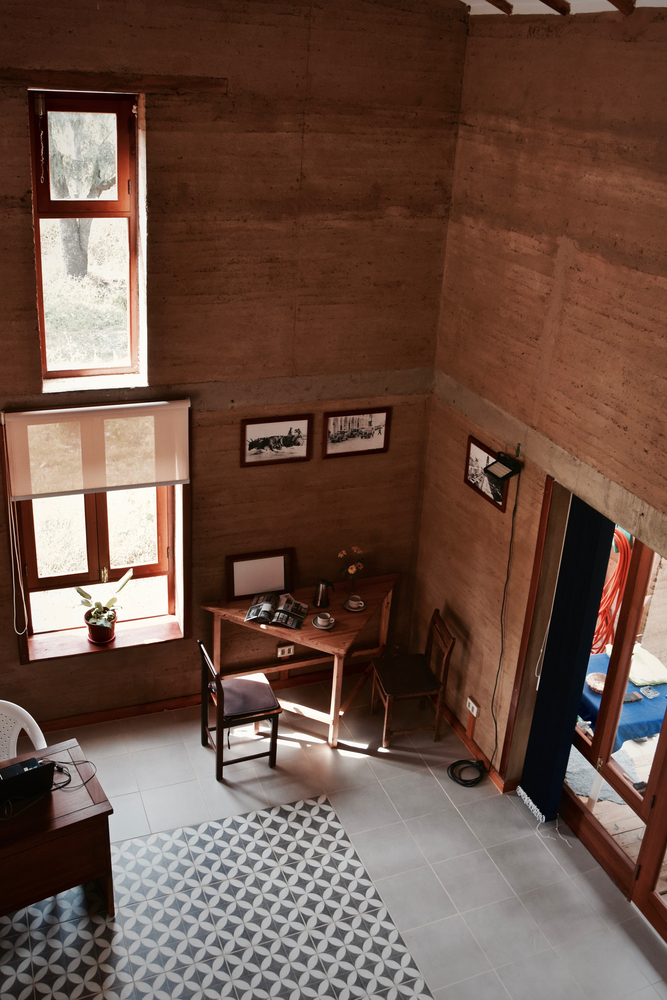 photos credit: Fotografia Vivienda (Mechthild_Kaiser)
You can read the original article at www.archdaily.com