The listings at Airbnb sometimes reveal some pretty interesting places, and here is one that particularly caught my eye: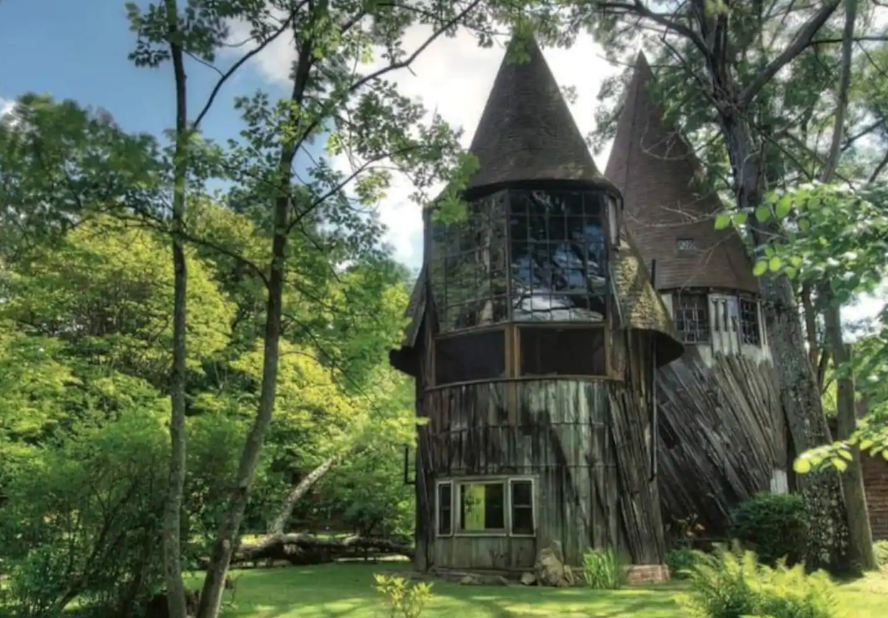 A whimsical and romantic tower on the Santarella Estate in the Berkshires, Western Massachusetts.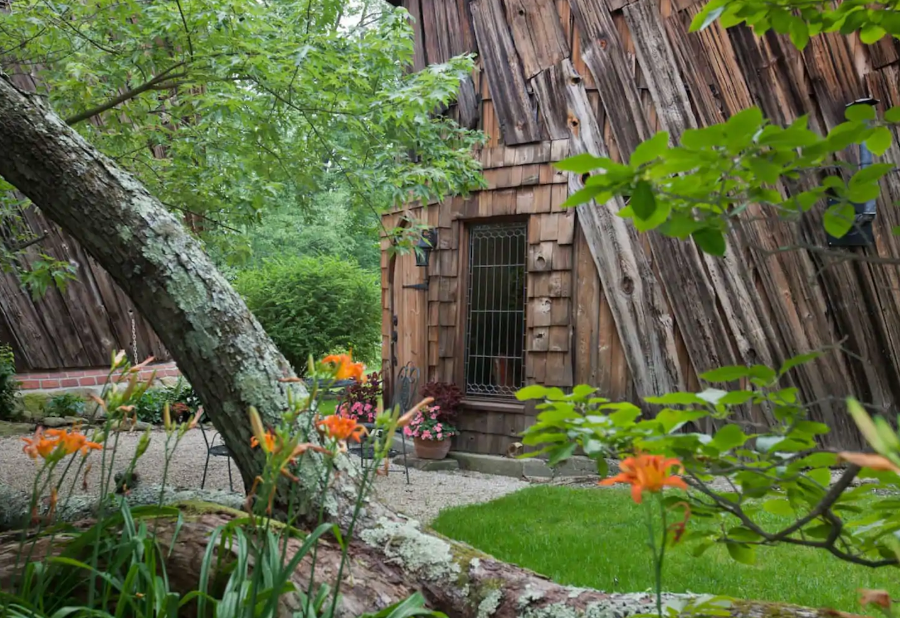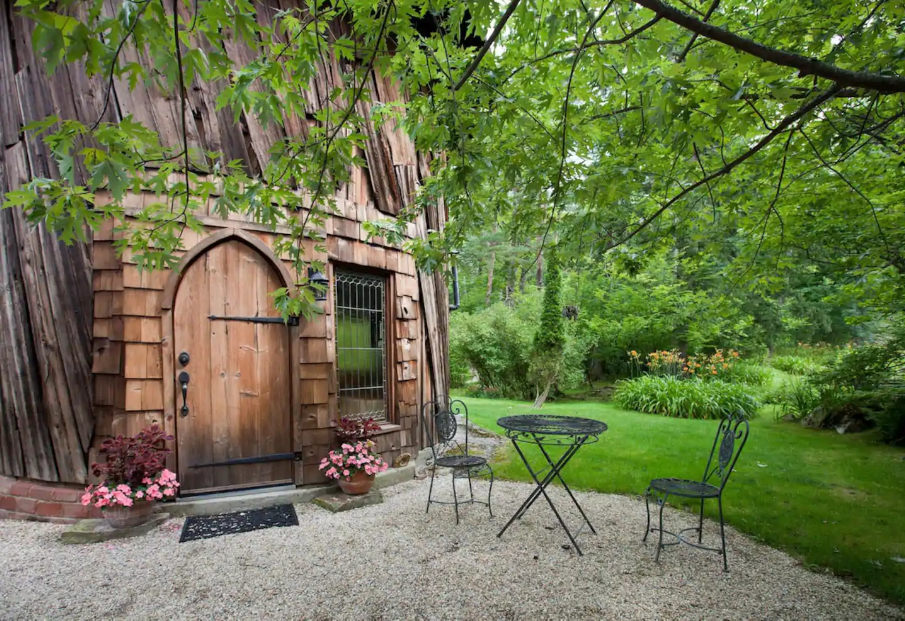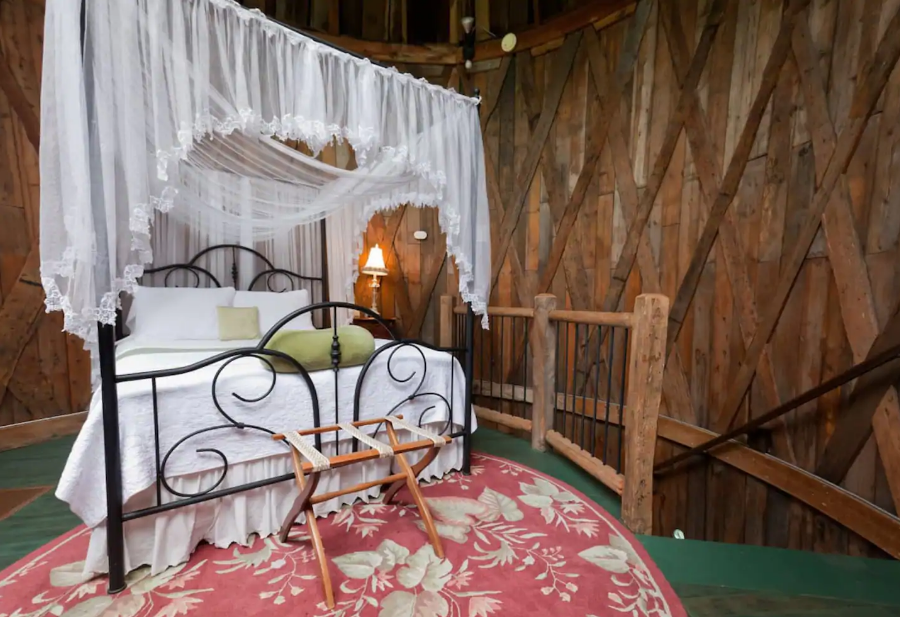 This two-story tiny home offers an upstairs bedroom with 35 ft. high conical ceiling and canopied bed with views of sky and trees all the way out to the lily pond through massive "mill windows."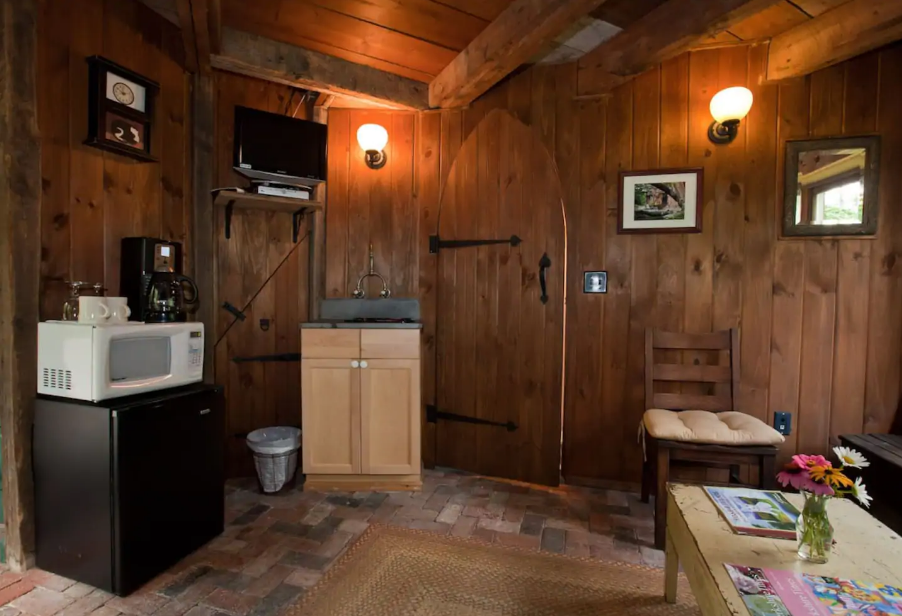 Inside the tiny tower is a cozy sitting room, a kitchenette area and a bathroom with shower.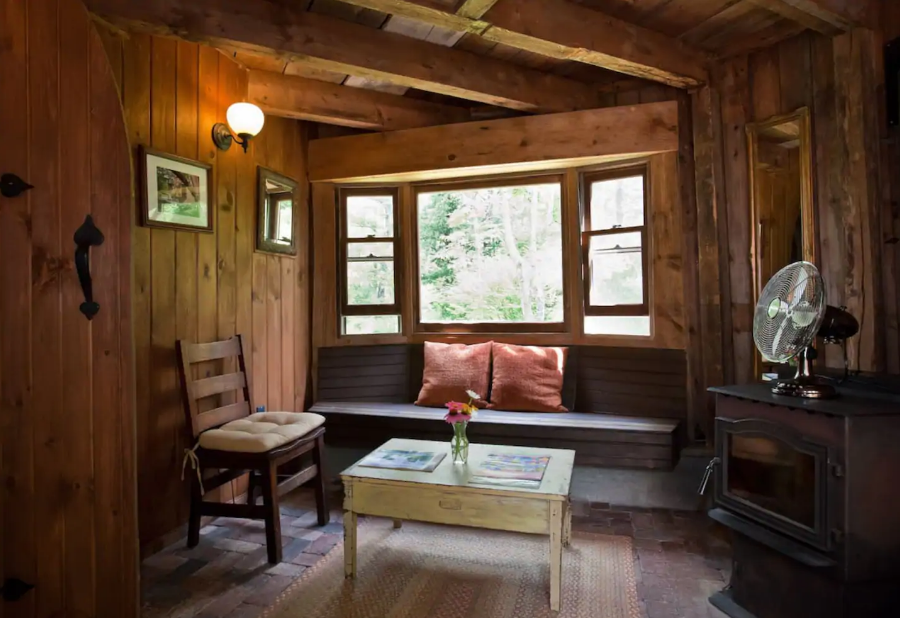 The space is heated with a pellet stove.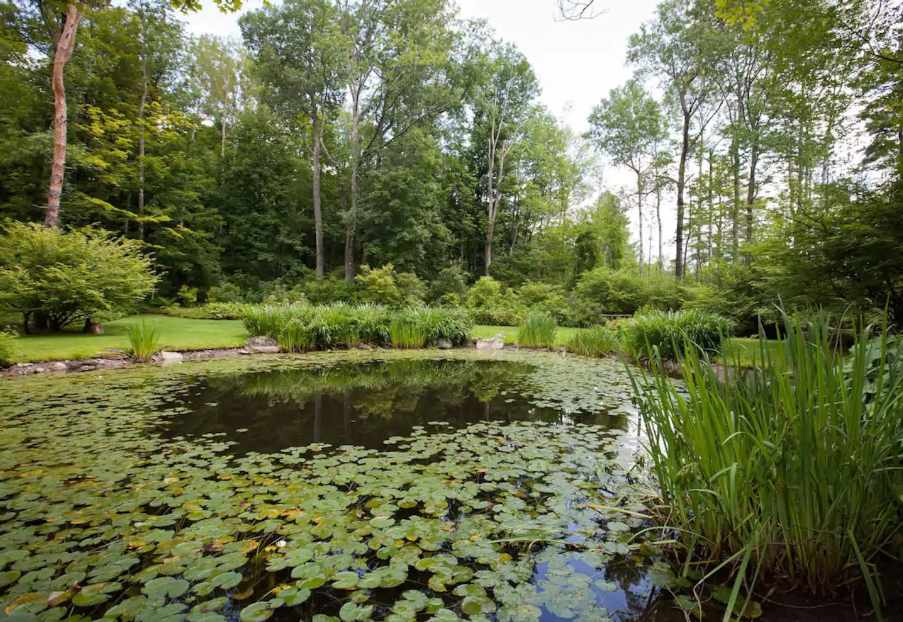 The Tiny Tower is situated on 4 acres including lovely gardens, beautiful lily pond, a running brook and wooded area. Guests can explore the grounds, nearby lakes, trails, and the Berkshires.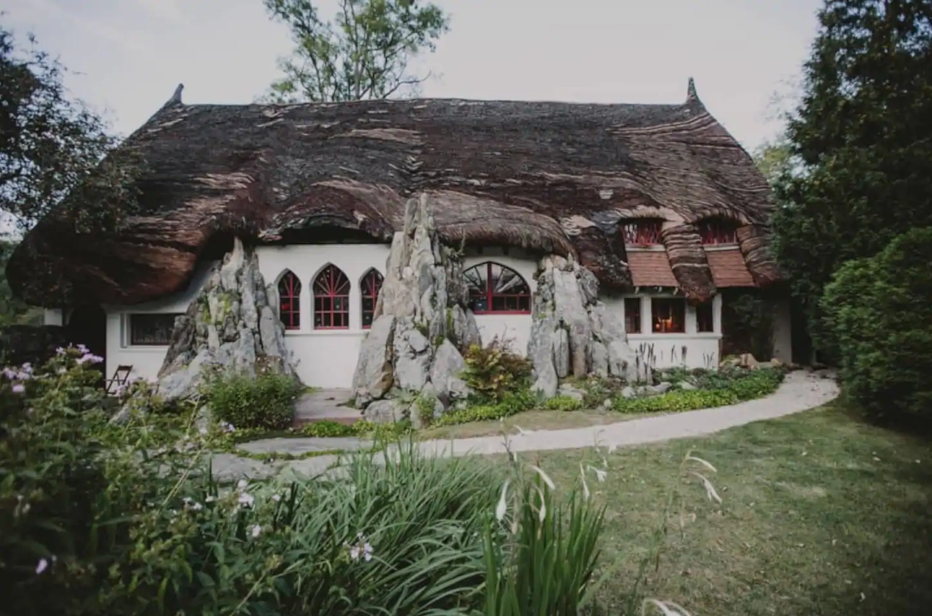 This must be the main residence on the property!
You can find the entire listing at www.airbnb.com