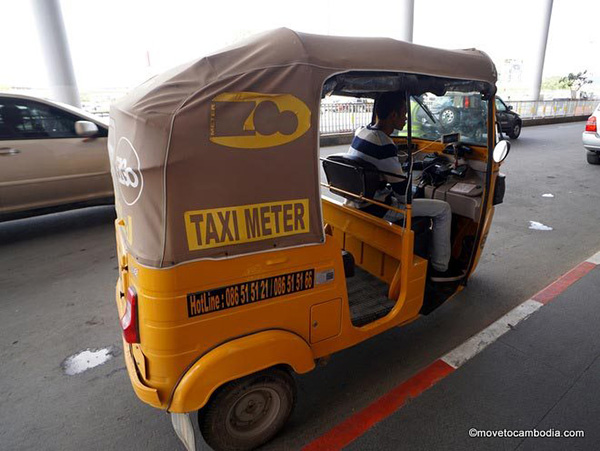 Some of the greenest, most affordable transport options are now appearing in countries such as India and Cambodia. Uber has finally arrived in Cambodia, but the local alternatives are better established and often less expensive. PassApp Taxis, Exnet Taxi, and iTsumo are Uber-like taxi apps operating in Phnom Penh that allow you to book a metered tuk tuk, taxi, or SUV with the touch of a button (theoretically).
Unlike in many major cities where taxis need to be reserved in advance, in Cambodia a quick call or swipe can have a taxi to you in less than ten minutes. EZ Go, for instance, operates a fleet of India-style tuk tuks that seat two passengers. The price is 3,000 riel (75 cents) for the first kilometer and then 360 riel for every additional 300 meters.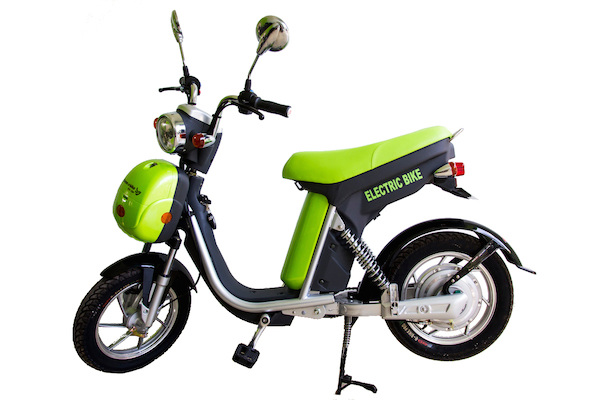 Green e-bikes are electric bikes that run on batteries and allow you to travel independently anywhere, without effort, pollution or noise. The e-bike is a very simple and efficient electric bicycle. It does not require any prior skills other than being able to ride a bicycle.
The e-bike is a power-assisted bicycle with an internal battery that is charged overnight using an adapter connected to any 220V electric outlet. Once charged, a small electric engine hidden in the back wheel hub powers the e-bike for about 40 kilometres. The battery also powers headlights, tail lights, turn signals and the horn. Once the battery is drained, the e-bike is plugged and recharged for the next ride. Free recharging stations are available in certain locations.
The design is very simple, combining the technology of a bicycle with the comfort of an electric vehicle. As a result, you can enjoy the breeze and fun of riding a bicycle, without the effort! The engine will allow you to ride at 20 km/h without using the pedals. This speed is comfortable enough for people who are new to the e-bike, and fast enough to travel to and within many central areas of cities in complete freedom.