Atulya Bingham just posted this nice article on www.motherearthnews.com :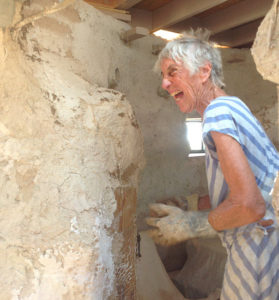 You might think building mud homes, especially earthbag houses, is age-dependent. But let me introduce you to Jehane Rucquoi, one of the most inspirational people I've met in the natural building world recently. Her creations will mash to a pulp any age-related limitations you harbour about earthbag construction. At 84 she's not just building an earthbag house, but she's founded and is constructing and entire off-grid world. It's beautiful, daring and sustainable.
Nestled in the dusty landscapes of Nevada, a magical world of domes is being born. The 3 Moons Project is an inspiring exhibition of alternative building techniques. Jehane has been committed to creating this off-grid natural haven for years. Like all pioneers, she's experienced her ups and downs. Initially she began the project somewhere else, and then had to move.
Jehane is very experienced in earthbag building. Indeed she met the famous Iranian architect Nader Khalili, who invented the technique. Earthbag inspired her to such an extent, she stayed at Cal-Earth and studied with Khalili himself for almost two years. Her specialty is definitely domes.
Jehane and friends have already constructed two perfect earthbag domes at Three Moons. The design is fascinating; one is covered with a deck (a brilliant idea because the deck protects the dome from sun and rain), the other is topped by a cupola. Both domes are completely naturally plastered with earth, clay, lime and sand to create a rustic finish on both exterior and interior walls.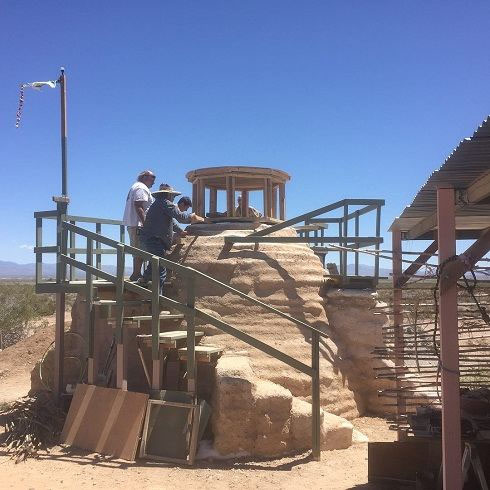 You can read the whole article at www.motherearthnews.com where there are more links to Jehane'a website and blog.