A month ago I posted some information about the First Permitted Tire Bale House in New Mexico, and Kimi Ishikawa just added this comment to that post:
Thank you for this post, Kelly! Here is an update from our blog — our tire bales are installed! https://www.brownkawa.com/post/getting-tired I went into a lot of detail in case anyone out there is curious about what's involved in erecting the walls.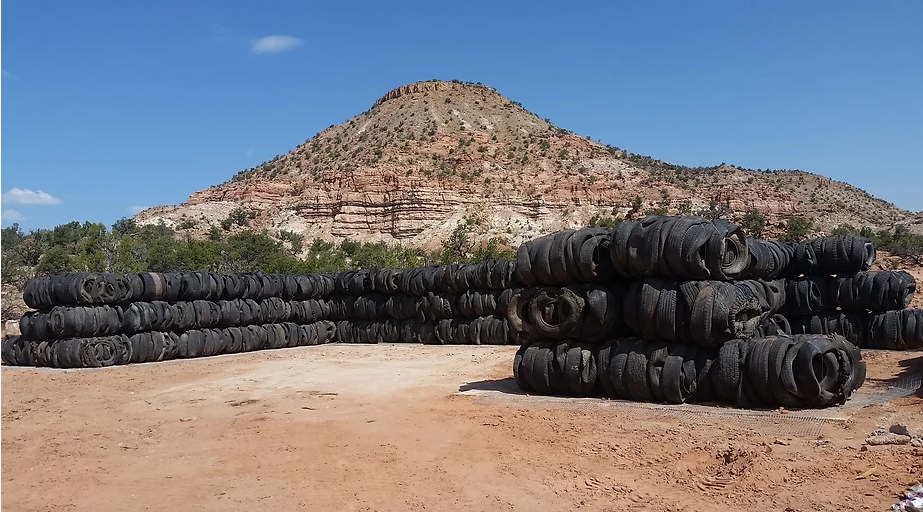 Also, Precision Structure Engineering has updated their website, and they have this whole page devoted to tire bale construction. https://www.structure1.com/tire-bale-home-engineering/
Now that the walls are up, we will be going back to dig through Natural Building Blog archives for references on hyperadobe (infill for the post & beam above the bales), DIY earthen shotcrete (for exterior & interior walls, and for earthen floors), etc!
I highly recommend checking out their blog post about their experience, as it is full of drama and interesting details.