Judy Quick has lived in a custom-built, subterranean home in Western Pennsylvania since 2003.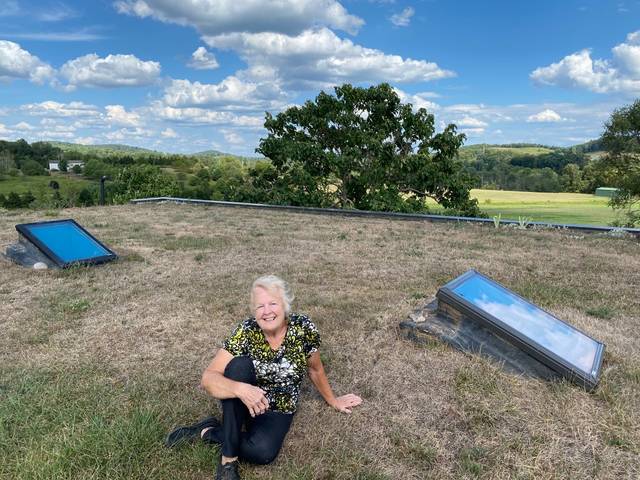 "I mow my roof," Quick said while giving a tour of her unorthodox three-bedroom, two-bathroom home that's on more than 11 acres. She said advantages of underground living include quiet conditions, added protection from severe weather and a nearly constant indoor temperature.
She calls her house "Moriah," a biblical reference that she said means "vision or view." True to its name, the home boasts sweeping rural views.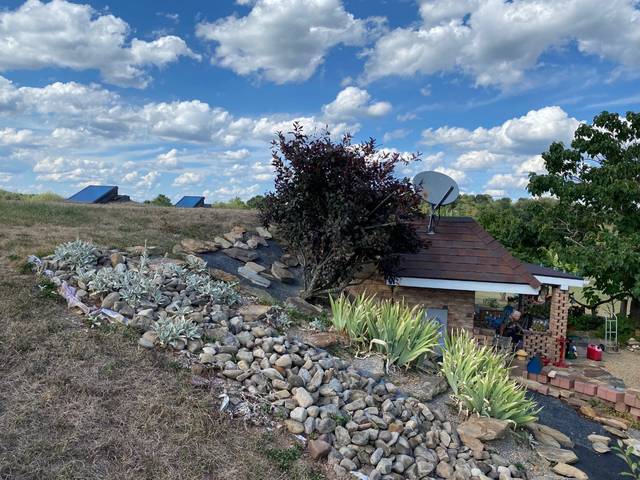 "I wanted to have a home that was energy efficient. My gas bill this month is $18 and the average electric bills run about $40 a month." Quick said she keeps her home at a steady 75 degrees during the winter.
Judy does all of her own mowing, landscaping, and gardening chores. She recently finished a large front patio with stones collected from her travels.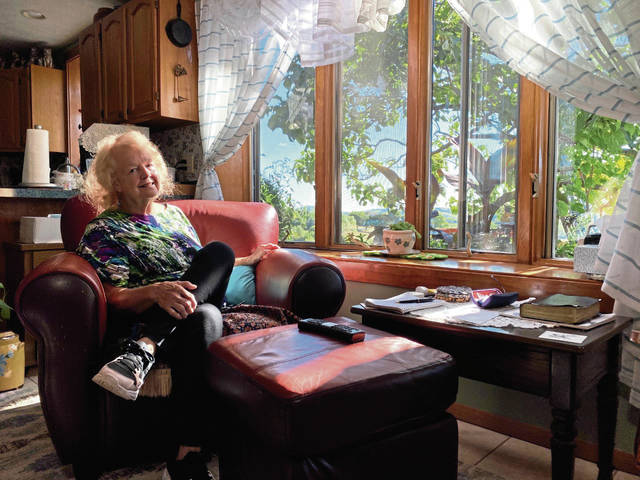 Three walls of the home are covered in several feet of sod, as is a roof that everyone walks on, including the occasional farm animal. "My two horses got loose one day and they ended up on Judy's roof grazing," said Linda Alworth, a neighbor. "Those horses trotted over and made themselves at home. Luckily, they didn't cause any damage. Judy was way ahead of her time building something like that underground."
Ample light floods the south-facing living room area, which she said is a favorite spot for pursuing hobbies such as clay working and journaling.
"It's not dark or dingy in here, and people think it will be," she said. "The bricks were hand-tumbled in New Wilmington, and I insisted on using brick because I didn't want plaster walls."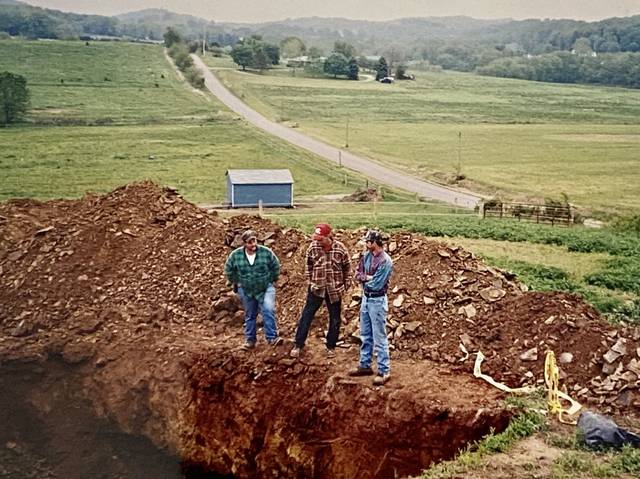 The property has a septic system, city water and four exterior pipe vents for venting the kitchen, electric dryer and gas.
"People always say my house is cool," Quick said. It is, literally, because it doesn't require any air conditioning, thanks to an underground soil temperature that hovers in the 50s. "I just use fans occasionally," Quick said. "I have zero regrets building this home, and I plan to stay here. It's something I can leave to my family."

You can read the original article at triblive.com