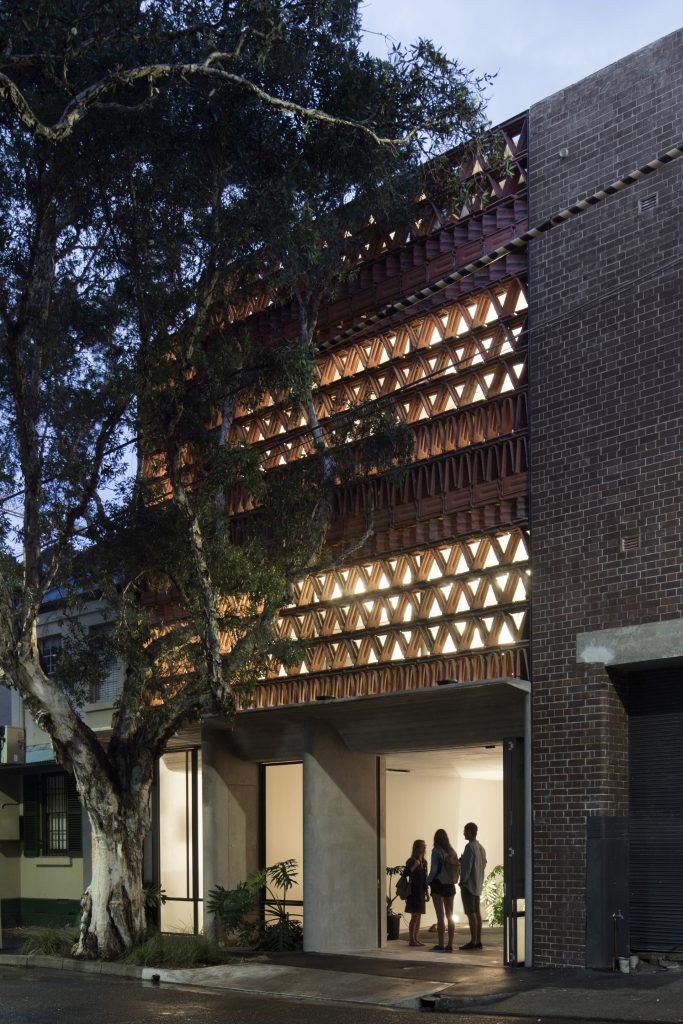 Luigi Rosselli's architectural studio in Sydney, Australia was built out of reclaimed construction materials, mostly scrap tiles. The studio pays tribute to two of the most prominent architects of the twentieth century: Le Corbusier and Carlo Scarpa.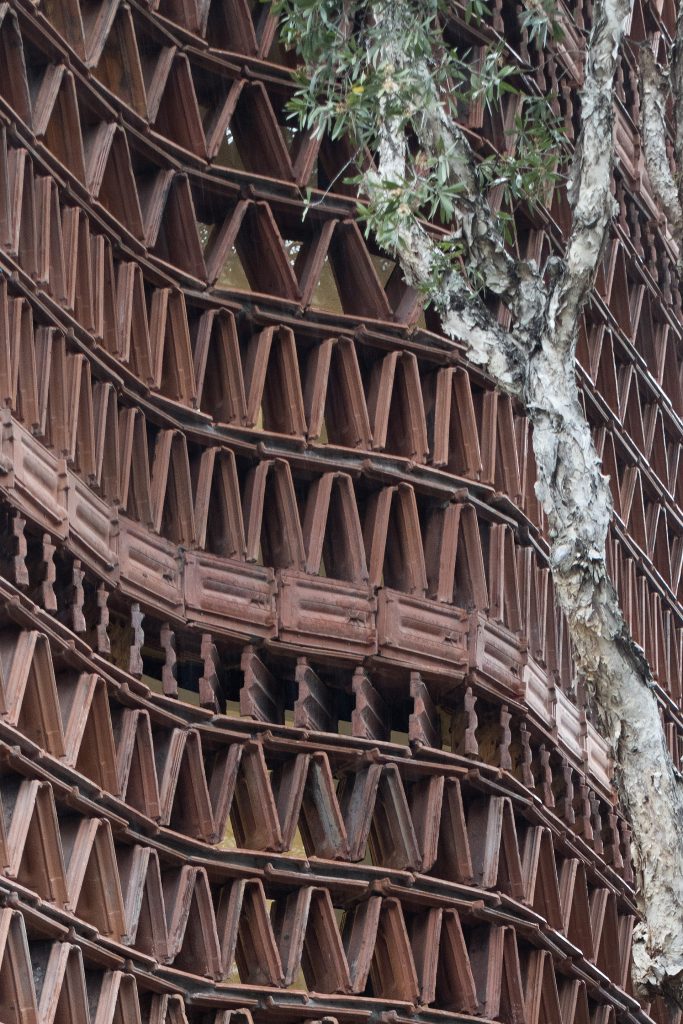 The facade is designed to serve as a permanent sun break, like an architectural form of embroidery created out of discarded roof tiles of different types. The aim of orienting the horizontal rows of elements is to create a luminous filter offering different degrees of opacity at various times of day. Each single element in this unusual sun break is, wherever possible, fixed only by mortar; it is all supported on the basis of a static scheme which was thoroughly tested in the design phase using real rather than virtual models.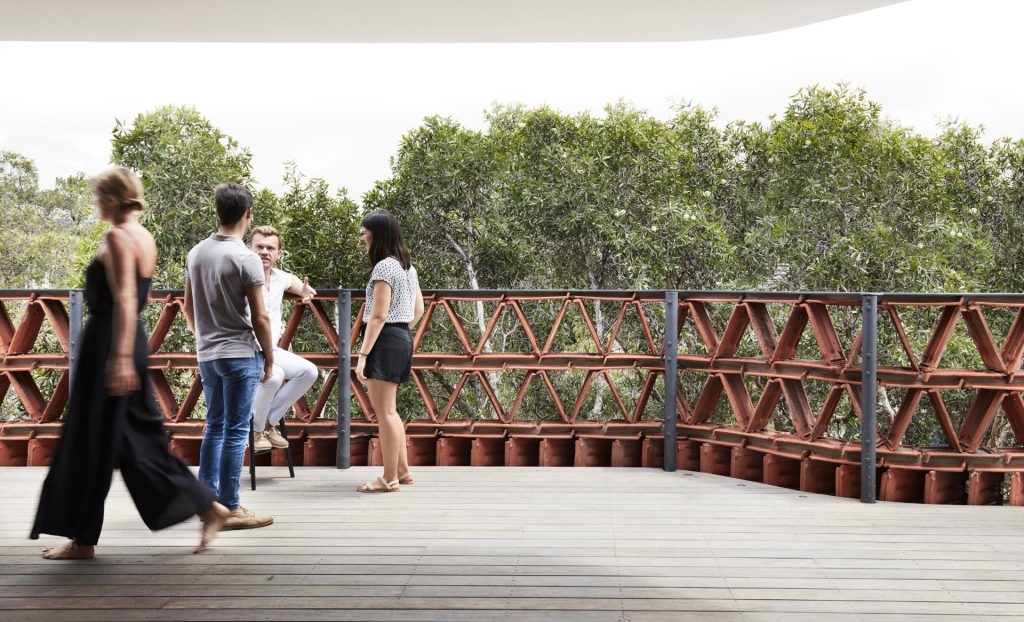 The only modern aid employed was the polystyrene "formworks" required to create the little tiled vaults which rise three floors up, like a house of cards.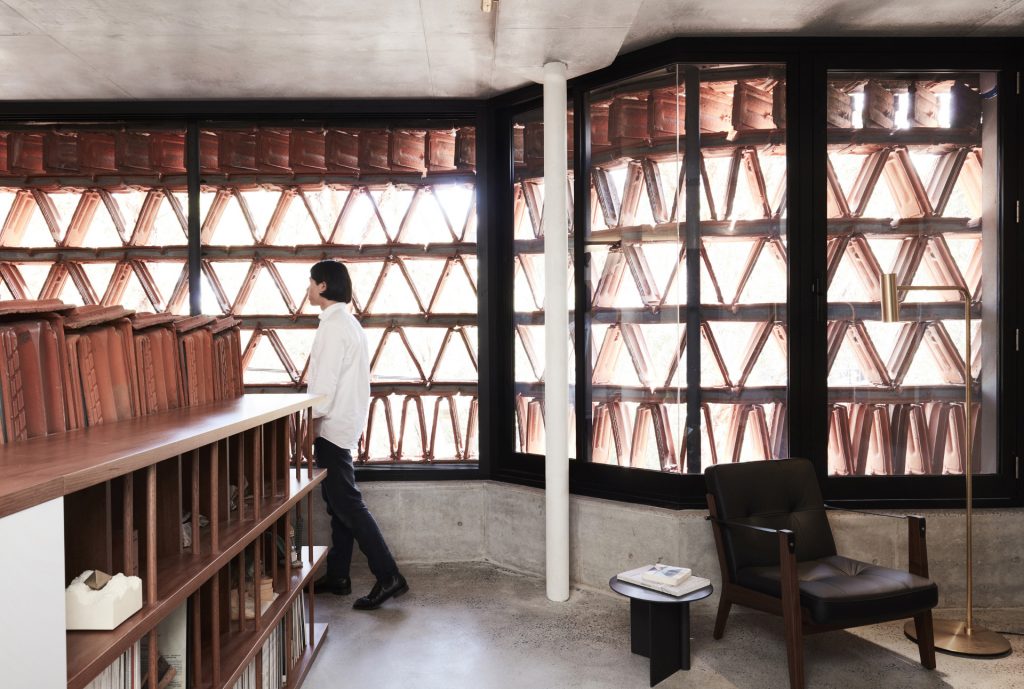 The interiors are designed in the same way as the outside of the building, but with workstations made of wood featuring bookshelves also made of terracotta tiles.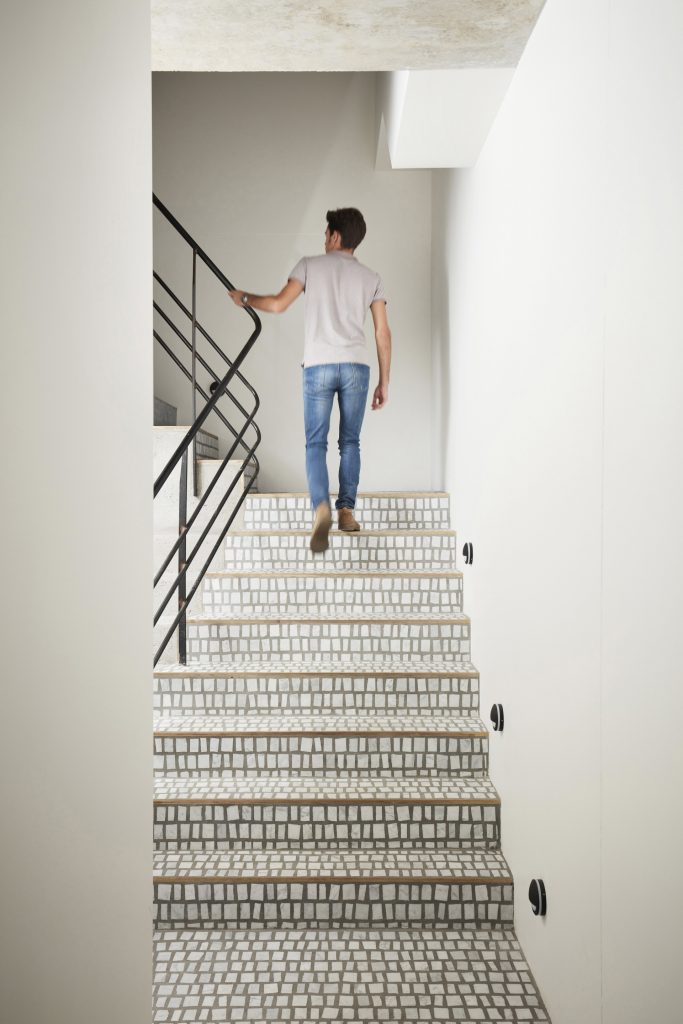 The floors are made out of little cubes of marble immersed in cement mortar.
You can read the original article at www.floornature.com