Kisawa Sanctuary is a new beach resort located on Benguerra Island, off the coast of southern Mozambique. "I wanted the architecture guided by what we saw around us," says Nina Flohr, referring to the waves of the Indian Ocean and the giant dunes that surround the property. There are 22 bungalows, spread out across 750 acres.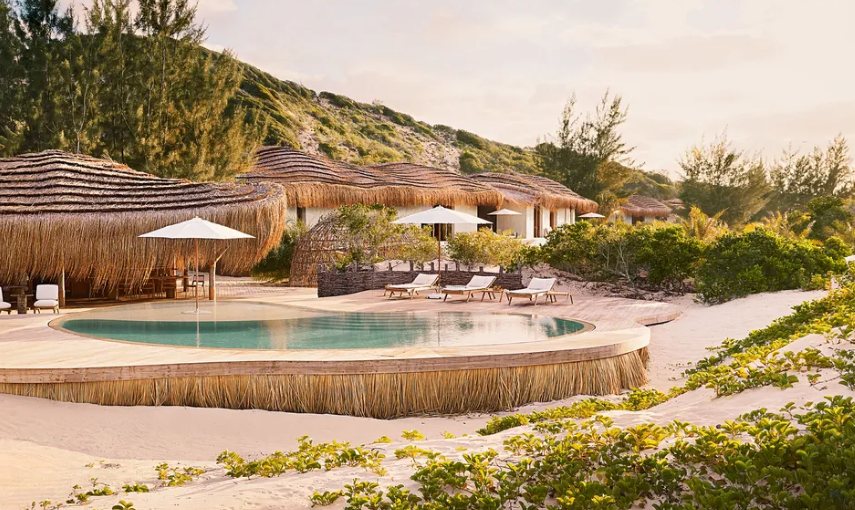 This may be the first 3D-printed resort. "I think using 3D printing is an example of the spirit of the place," says the Swiss-born entrepreneur. In fact, she used the technology to make building materials from what was already at hand: namely, sand and seawater. This mortar became the blocks used to realize everything from the natural texture of some facades to the floors to the soaking tubs in the guest bathrooms.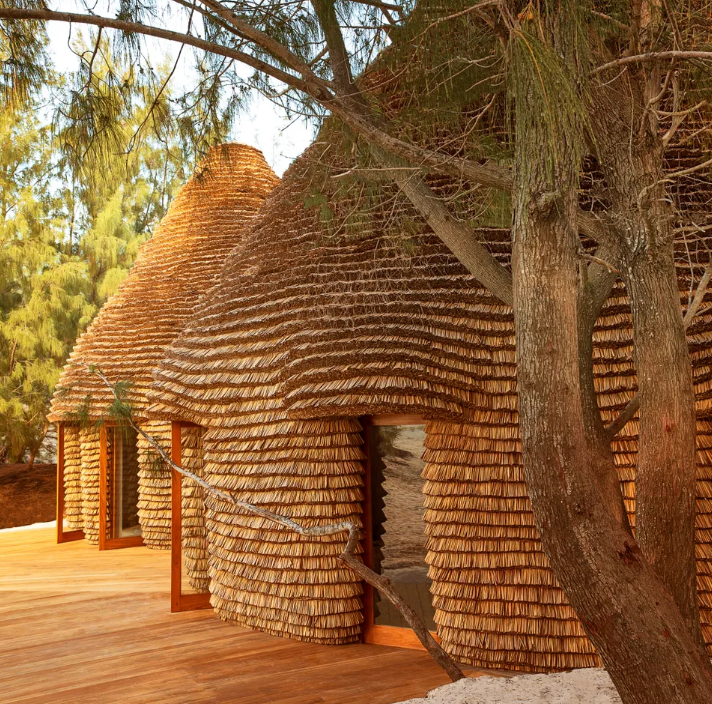 Nina Flohr also wanted the design to reflect the people and traditions of Mozambique. Her workforce has consisted of 80 percent locals, including carpenters, thatchers, and textile makers—half of them women. Expert weavers entwined grasses into sliding door panels and baskets while artisans carved chairs and tables from local woods. The result is an elegant mix of organic and modern.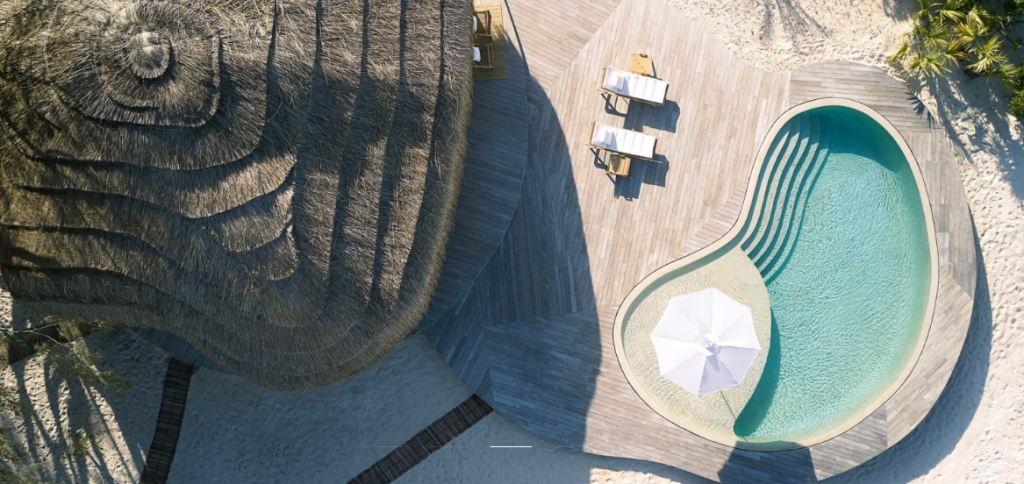 The 3D-printing technology is now being used to help restore and expand the area's coral reef. "After the pandemic, people want to learn and experience things again," adds Flohr. "They want their holiday to be meaningful." kisawasanctuary.com
You can read the original article at www.architecturaldigest.com