It seems many readers are hesitant to plunge in and start building an earthbag house. That's understandable. Building any home is a major undertaking and it makes sense to plan accordingly. The best advice for those just getting started (after doing the prerequisite background research) is to build something small like a storage shed or earthbag bench. Earthbag benches are very easy to make, inexpensive, durable and low risk (come on, what can go wrong?). They only take about three hours to build, making them a perfect weekend project.
Here's the basic process. Select a nice relaxing spot, and then decide on the size and shape. Curves are great and naturally stronger than straight benches. It's best to build on a trench filled with 12" or so of gravel or concrete rubble. Use gravel-filled bags on lower course(s) until you're above the high water level, and tamped soil-filled bags on additional courses. Put a loop of barbed wire between courses to prevent slippage. If the bench adjoins your house like ours does, add extra barbed wire to connect the bench with the wall.
The last step is plastering; either lime or cement will work. You can add natural iron oxide pigments to the plaster and create virtually any color imaginable or paint it. We originally planned to paint our bench the same color as the house (cream color). That idea lasted about 5 minutes, when we realized our dog's muddy paw prints required a dark color. (Brownie, our dog, loves the bench and the cool floor inside.)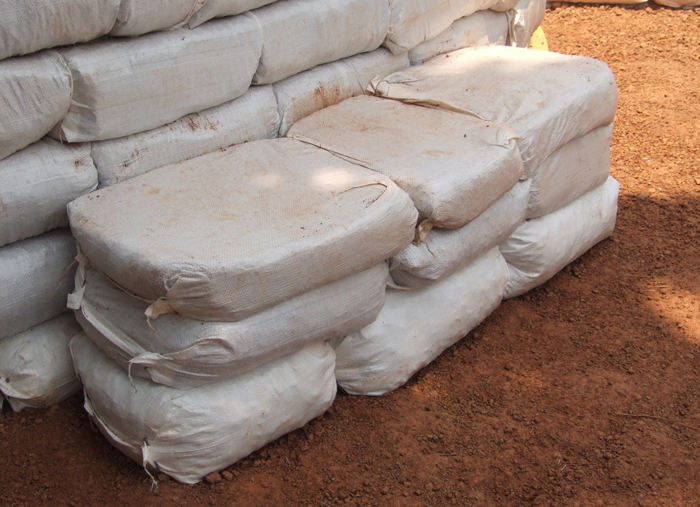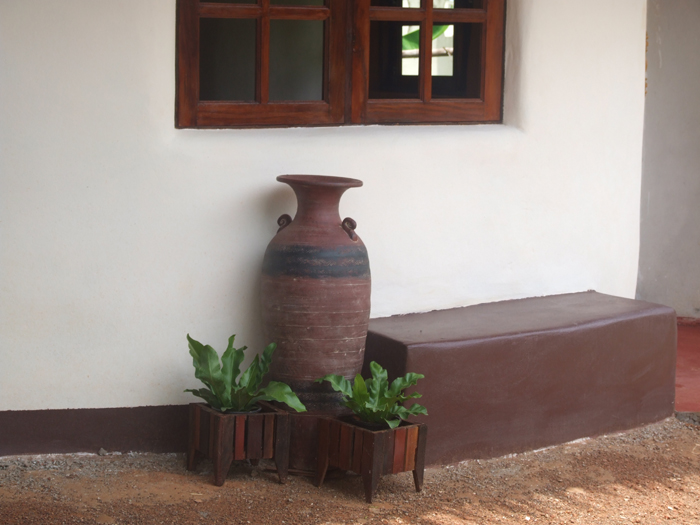 Be sure to visit my new Picasa earthbag photo album for more pics.