Here's a real nice earthbag/ferrocement rootcellar plan from Karl in the Missouri Ozarks. It is 8' across, has 2' of soil on top and beautiful stonework in front. Great job Karl!
Karl describes his rootcellar in more detail: The U-shape on the top of the bags is a row of cement beam block that will hold the entire roof to the bags via re-bar pounded down into the earth bags. I opted for this instead of using bags to create my arch because I plan to pile a bunch of dirt on top of the root cellar and I believe this will be stronger. We'll grow some ground cover over the top of the rootcellar and pump house.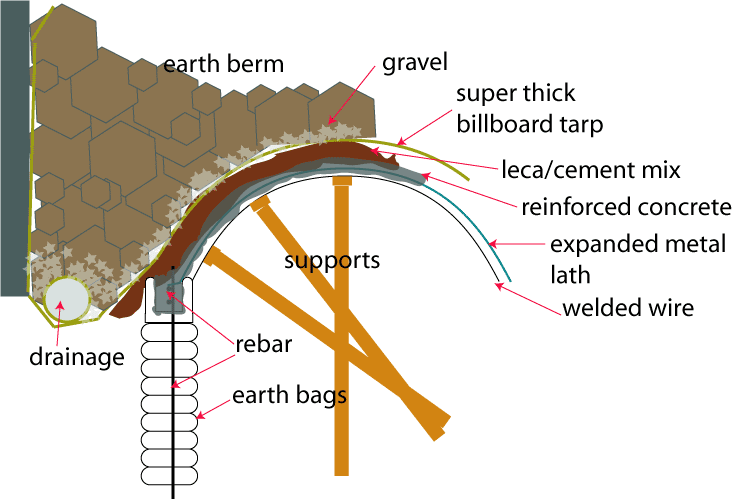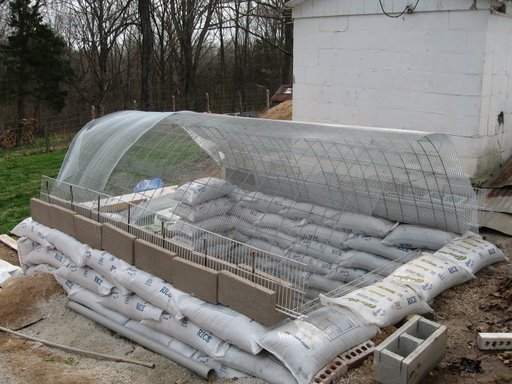 More photos and information on Karl's Pile of O'Melays blog.
We've also added it to our Projects pages.