One of the most practical structures on a small farmstead is a multi-purpose garden structure that can serve as a storage shed or cool pantry above ground, or as a root cellar or storm shelter below ground. You can build this multipurpose structure for about $300 using earthbag construction (bags filled with earth and stacked like bricks). And the skills you learn by building the dome will serve you well if you plan to build a larger earthbag structure — or even an earth home.
Here's how the dome looks today.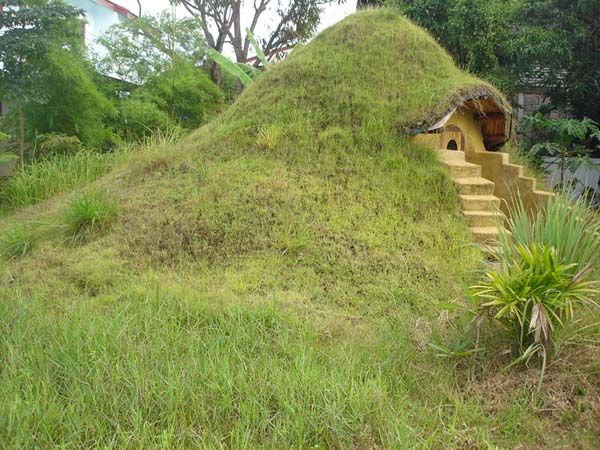 Earthbag structures provide a cool space in summer and an escape from the cold in winter, which means this earthbag dome is well suited for many purposes. Depending on your needs, the most practical combination of uses might be a root cellar/cool pantry for daily use and a disaster shelter for emergencies such as tornadoes or hurricanes.
Click here to read the entire 9 page article and view 11 photos and complete drawings: Low-cost Multipurpose Minibuilding Made With Earthbags
Click here to read the free step-by-step How to Build an Earthbag Dome Instructable at Instructables.com.