Baltimore-based nonprofit Second Chance salvages unwanted building materials from single-family homes and other buildings. Founded in 2001, Second Chance "provides people, materials, and the environment with a second chance." The social enterprise deconstructs old buildings, salvages usable materials and uses the revenue generated to provide job training and workforce development for people with various employment obstacles in the Baltimore region.
Founder and president Mark Foster began with a team of four employees that specialized in deconstruction and has now grown to a company that employs 250 people in deconstruction, salvage, retail, operations, transportation, and customer service. "We started off with architectural salvage and preserving historical elements, ensuring they don't go away," says Foster. "Fortunately, over a period of time, it diversified. Now, when you come in to our store, you see the full gamut of things that would be part of building and furnishing a house—that could be artwork, furniture, floors, doors, windows, appliances, pretty much the whole spectrum."
On average, the organization deconstructs roughly 250 homes each year stretching from Maine to Florida. Second Chance employees also take apart partial projects, including interior guts or remodels, where they will strip everything but leave the framing and foundations. Plus, the organization picks up more than 1,000 donations of materials and furniture from small remodeling projects.
All of the items gathered are displayed in the company's 250,000-square-foot retail location in downtown Baltimore, which sells to builders, designers, collectors, and the general public.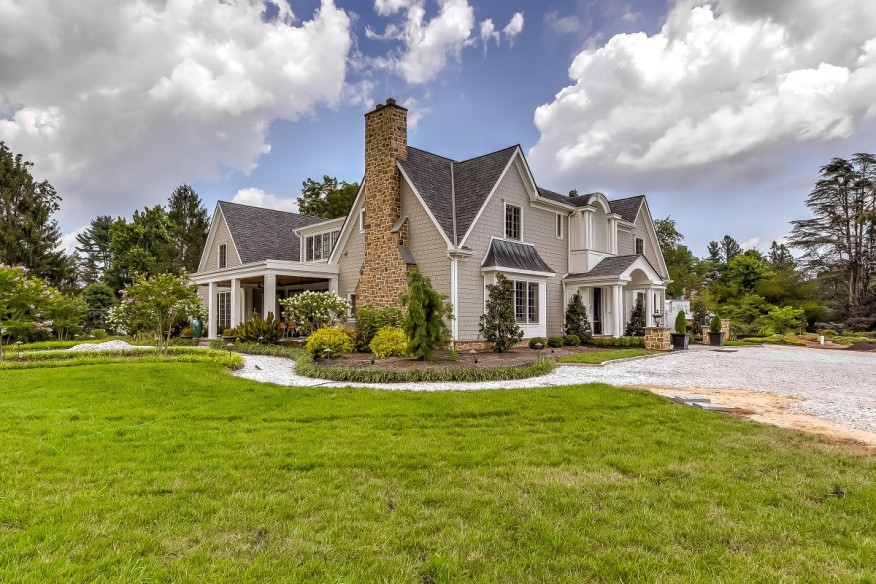 Foster bought a 1,600- square-foot home north of Baltimore in 2013 with the intent to deconstruct the existing property, rebuild with materials collected from other deconstruction projects, and utilize the home as a Second Chance concept house. Although the project took over six years to complete, the team started by stripping the property to its studs. They were able to leave the foundation wall in the front and two chimneys and build 6,000 square feet on the back to bring the new home close to roughly 8,200 square feet. "It's been a labor of love, but we wanted to do it thoughtfully," says Foster. "We did it all internally within our organization—none of whom are designers or architects—to show others they can do this, too."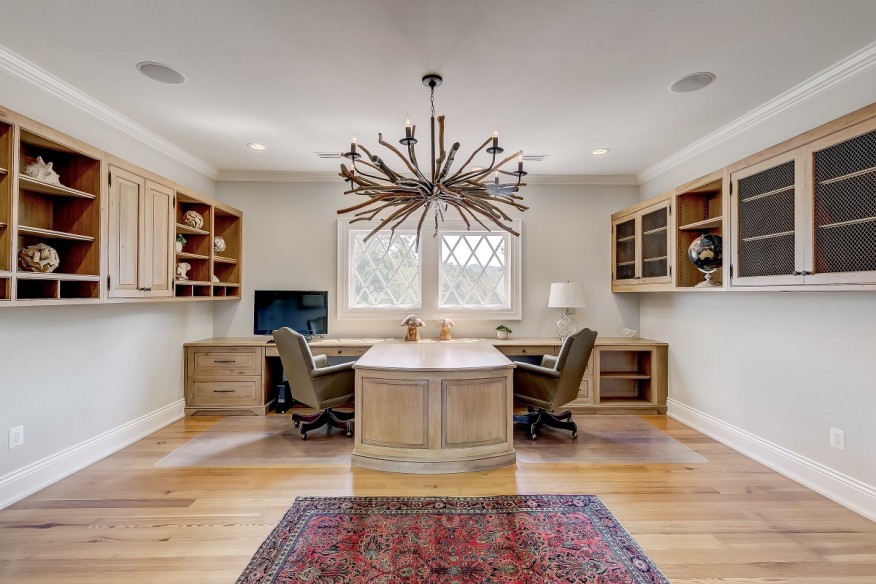 There are 10 different kinds of flooring in the house, each with a different history. The flooring in the office was sourced from an old Baltimore basilica and the cherry flooring in one of the secondary bedrooms was from the former home of actress Anne Bancroft in Maryland.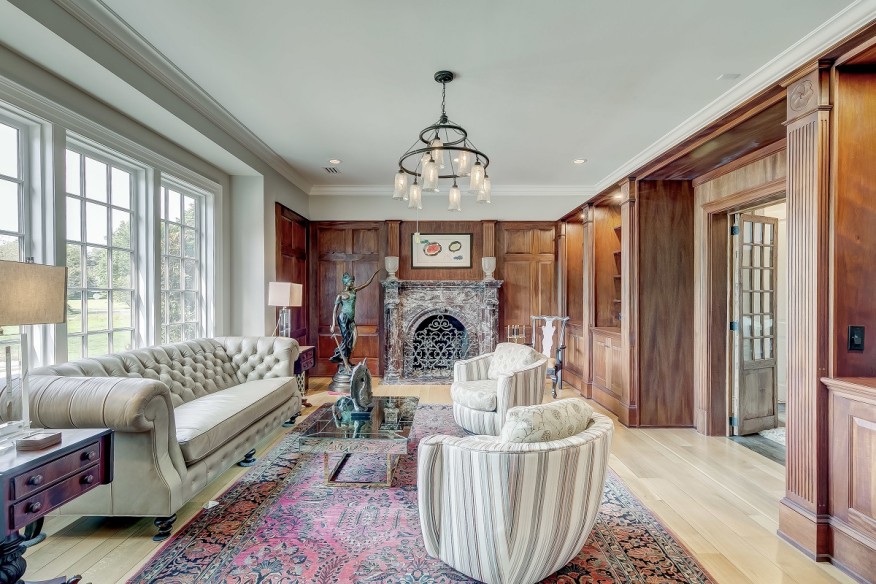 The marble mantel in the library, signed and dated by the artist in the 1930s, was taken out of a Philadelphia–based project. "It's those kind of things that drive us to continue to save items from the landfill and teach people the value of those materials that have come before us, because we may never see that kind of work again," continues Foster.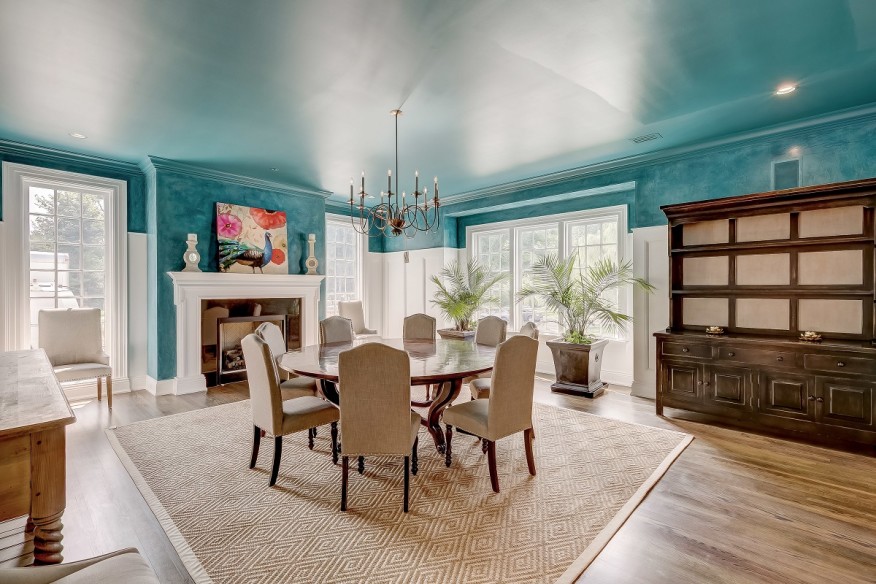 Nearly all of the windows were recycled as well. Drywall, molding and millwork, and updated technology were purchased to supplement the reused materials. The home has additional environmental elements, including geothermal and solar features and electric car charging in the garage, to continue the organization's commitment to the environment beyond reuse.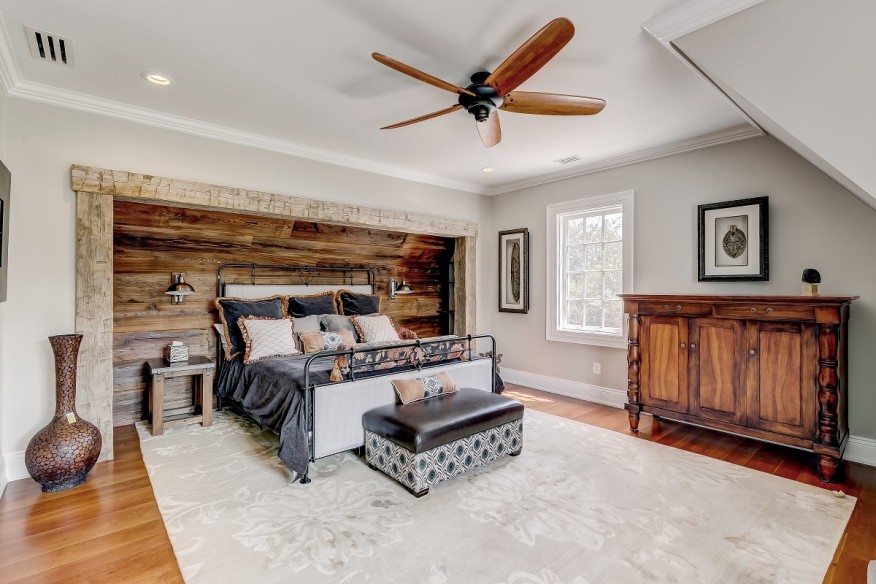 Going forward, Foster plans to develop a Matterport to showcase the home to people across the country. Anyone will be able to tour the home virtually, click on the materials to get the story behind a particular item, and possibly click further to Second Chance's inventory where designers could purchase similar materials for their projects.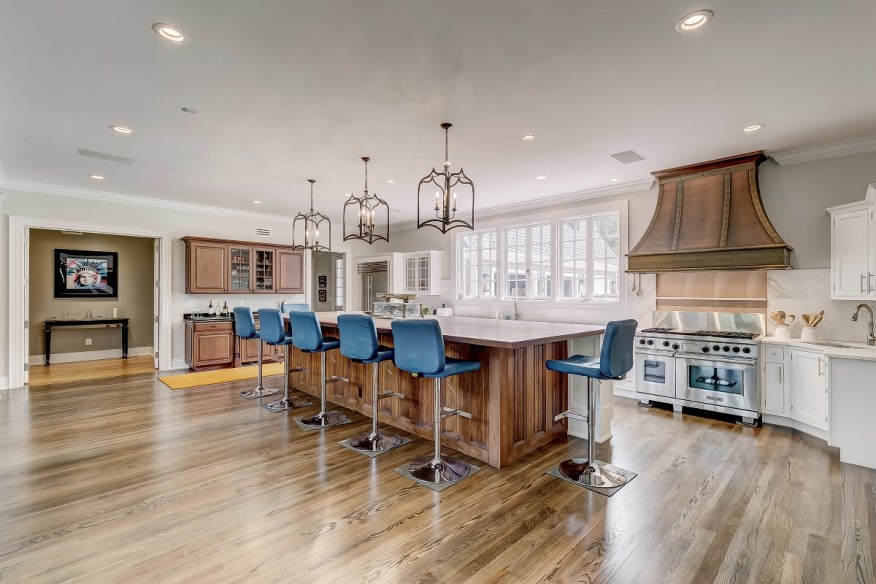 "Hopefully, this creates a venue that we can bring people in to see, but at the same time they also get to hear about who got the materials from where and why this has been an important element of their pathway on to a better future," he concludes. "It's really a second chance for people and a second chance for materials."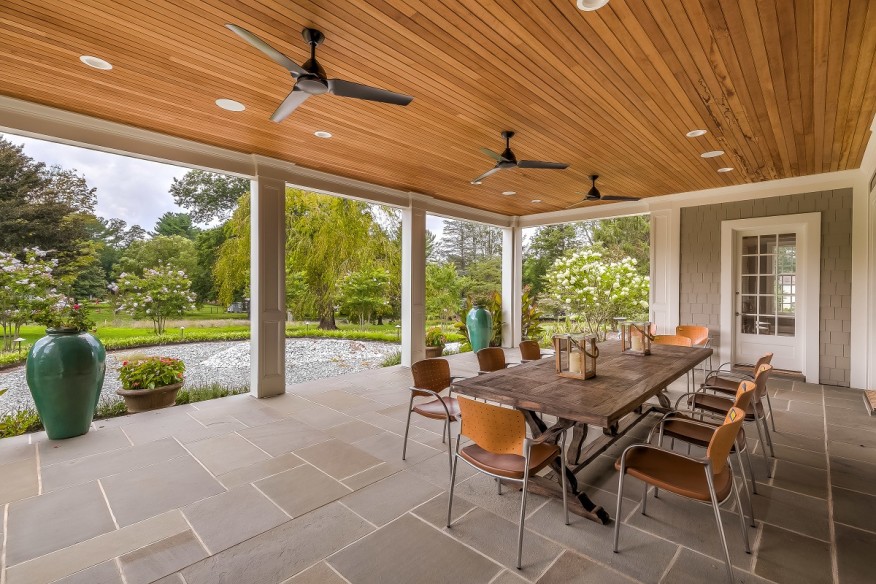 You can read the original article at www.builderonline.com