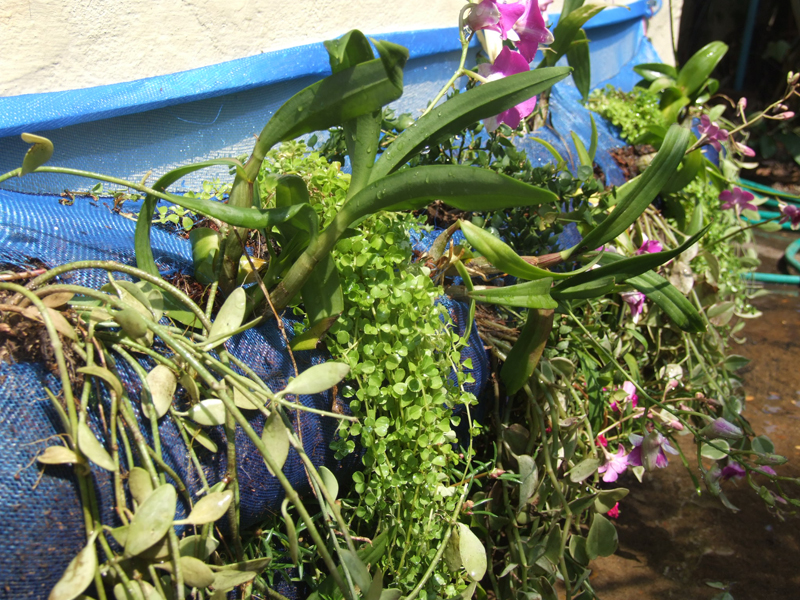 Update: This living wall is thriving. I built a second design with an aluminum frame and removable potted plants and so far the plants prefer this living wall made with fishing net.
This is a living wall experiment using a small prototype to test the concept. It's easy to make and very low cost. Living walls can beautify your home, as well as add insulation, habitat for wildlife and reduce noise. In addition, plant covered buildings are very practical because they can save wall materials and finish work, reduce heating and cooling loads, and oxygenate air around the building. Just imagine your house enveloped in fragrant, colorful flowers, wonderfully blended with the natural environment.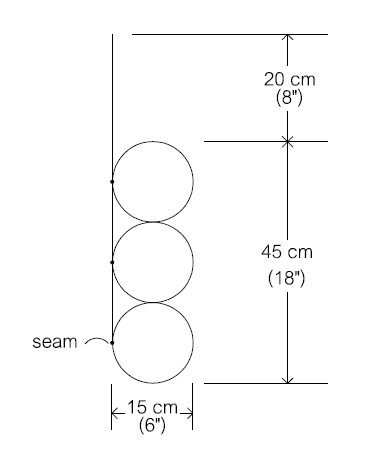 Construction details: We made our living wall out of fine mesh nylon fishing net about 150 cm long (5'). We have seams down the middle to create tubes, which are about 6" or 15 cm in diameter. We've filled each tube with potting soil, aged manure and coconut husks, and fastened it to the wall with aluminum channel, screws and plastic masonry anchors. Over the next 6 months it should be covered with plants. You could do this on the outside of your entire house or other large area. For covering large areas, it's best to make in sections about 2'-3' high so as not to strain the mesh near the attachment point.
This living wall system was originally conceived for my Green House design.
Living Wall video at my YouTube channel
Note: This post was "Freshly Pressed" (selected as a favorite) by WordPress.com. Thank you WordPress and thank you for the best, free blogging system. We love it.