Teo Briseño  in Southern California is an artist with many natural materials as his pallet. You can see the range of his work on his website: Brisenoarts.org
One of his most recent works is this dome made with natural stone and wood. The locally harvested wood was cured for 2.5 years. Thin shell dome is constructed of 1"-thick cement over Basalt rebar and mesh without metal, so it will not rust, corrode or block natural bio magnetics between the Earth and ourselves.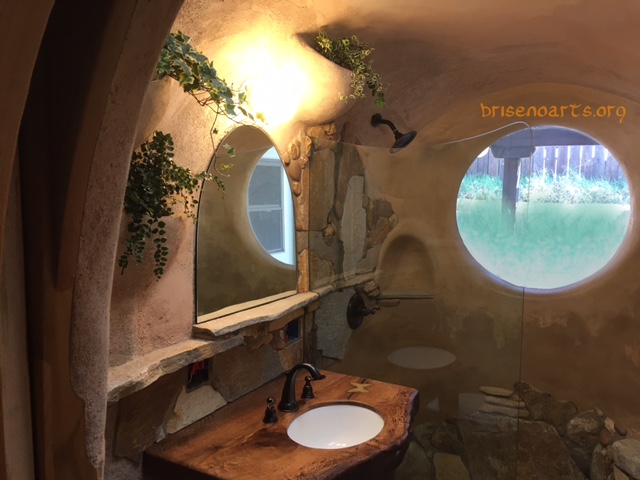 Planters sculpted into the wall include drip irrigation and recycled water is used to flush toilet. Carbon sequestering natural lime gives a bacteria resistant finish. The shower is of the finest natural lime plaster, giving a smooth, burnished, monolithic finish called Tadelakt that sheds water as ancient Moroccan bath houses do.