Chinmay Pareek from
Brzee Studio
in India sent me some photos of his latest project:
an earthbag  house in Jaipur that is surrounded by big concrete bungalows and high rises in the main city.  In addition to earthbags, they are using exposed stone walls, wattle and daub walls with murals as partitions, and a bamboo roof. They are using lime mortar and lime plaster.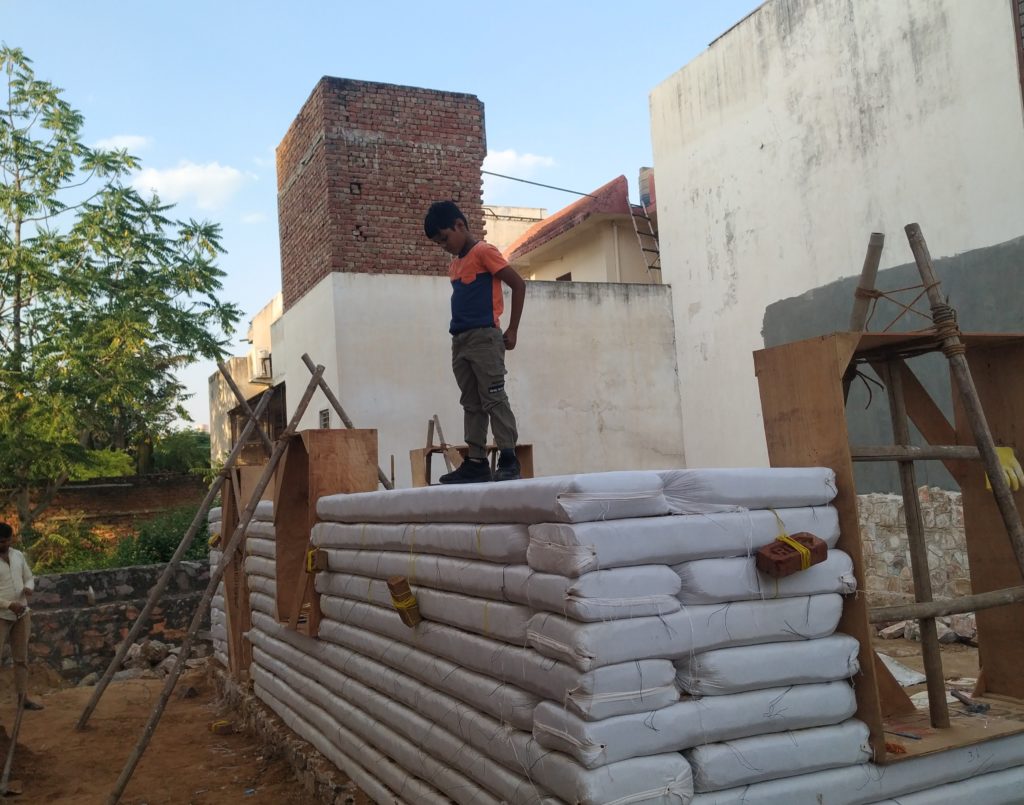 The project was done in association with Geeli Mitti,  partners for urban art. Mr Pradeep Juneja and Kushagra Juneja were ready to go for an earthbag home in the middle of a concrete jungle.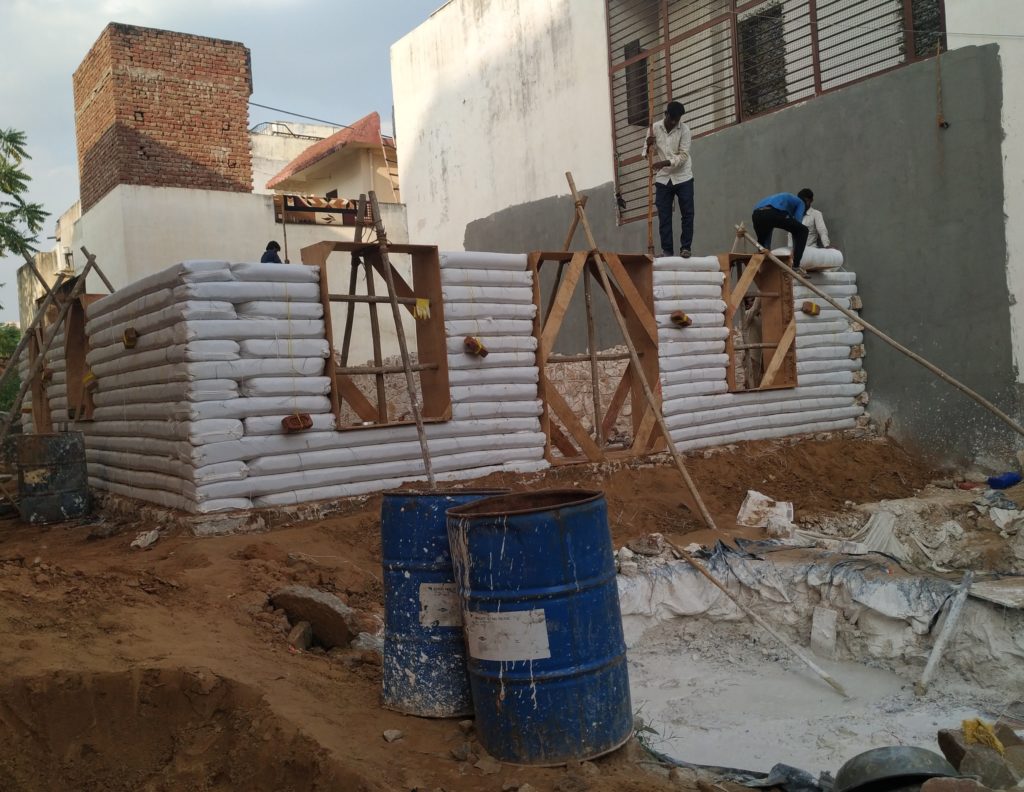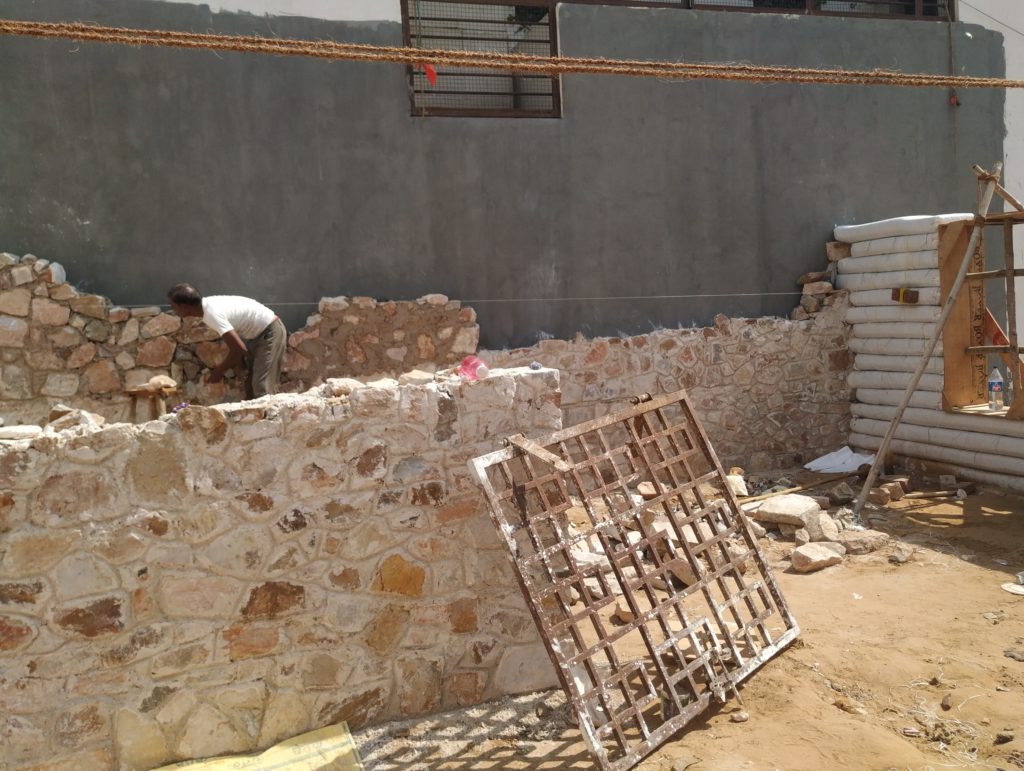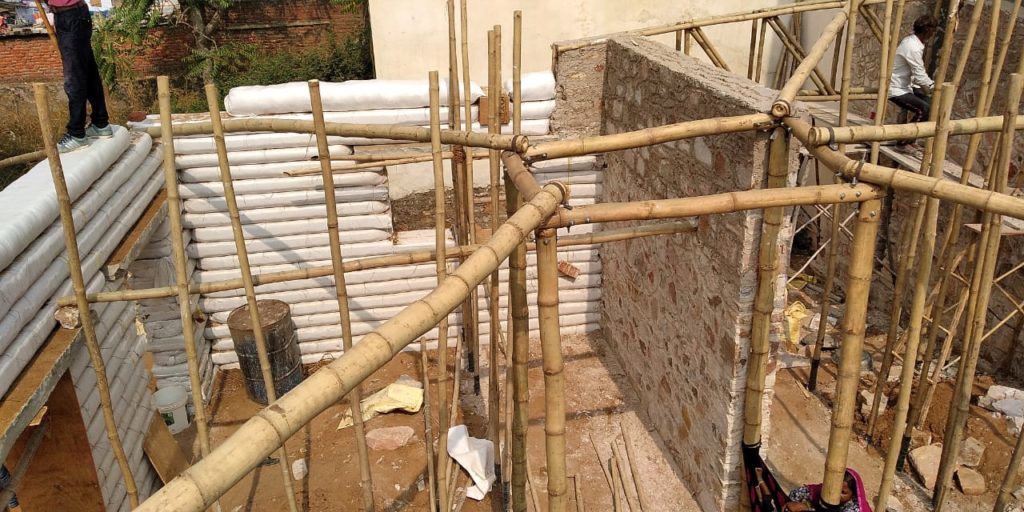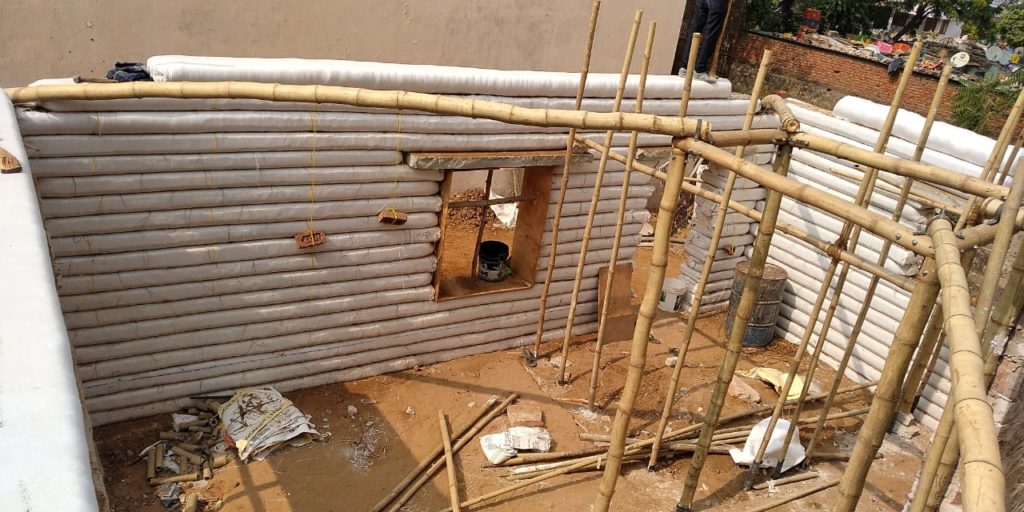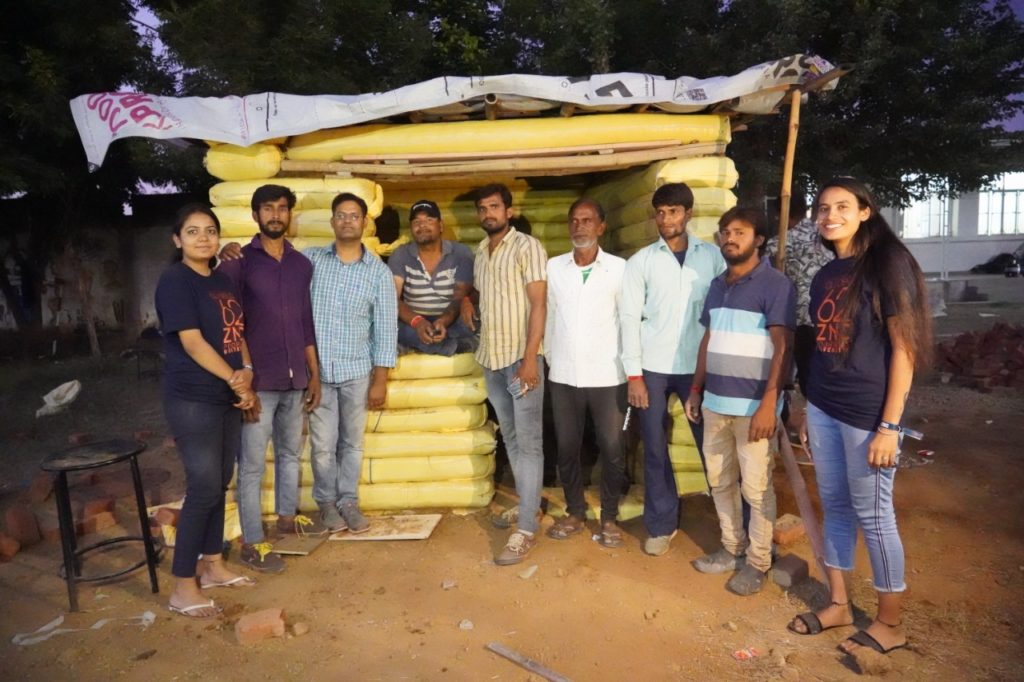 Brzee studio team Chinmay,Tanmay, Sameer, Nizam,Durga Uncle, kamlesh, Suresh and the delegates from Architecture colleges from North zone of India and volunteers from Poornima University.
Also, starting October 21 they are doing a 3-day workshop in India for Zonal National Architecture Students Association, making  9 feet square earthbag structure. You can contact him through his
Facebook page
.