'Rainy Hill Retreat' is a four-bedroom mud brick bungalow surrounded by bird life and landscaped gardens near Melbourne, Australia.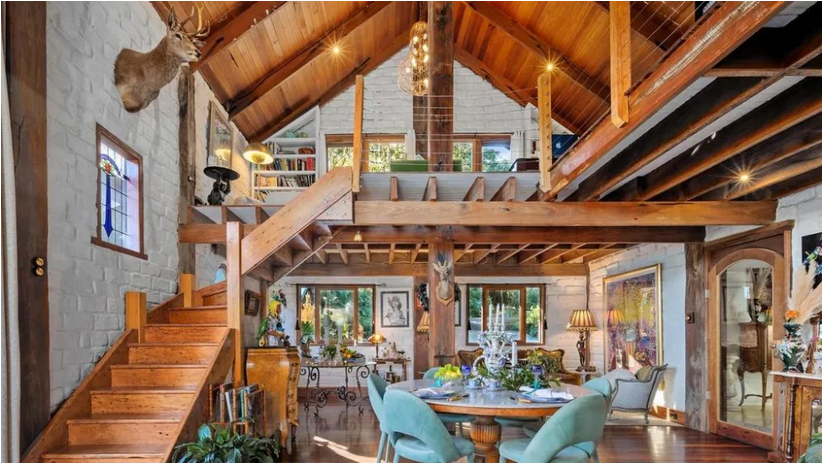 Natural light pours into the open living, kitchen and dining areas thanks to the 7m-high ceilings and glass foyer entry.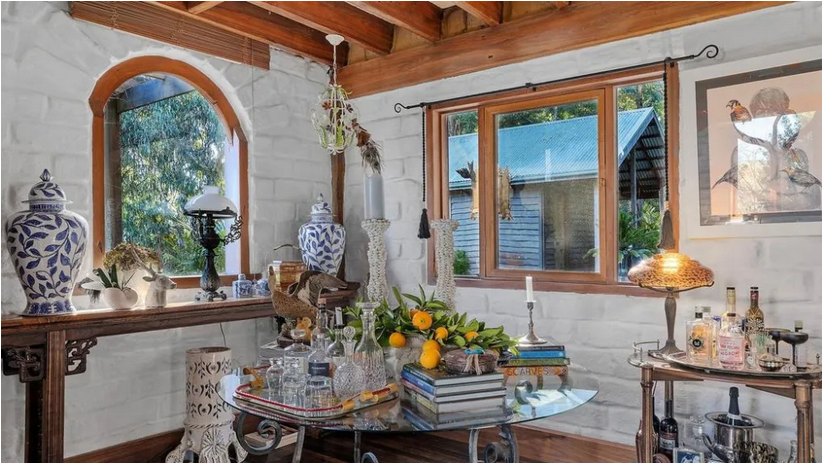 Whitewashed mud bricks and timber posts are consistent finishes throughout the home as well as the addition of two fireplaces.
Marble bench tops adorn the kitchen as well as a 900mm freestanding stove, a statement arched window and grey cabinetry.
One of the owners was an arborist, which explains why there are rich, rustic timbers throughout the home.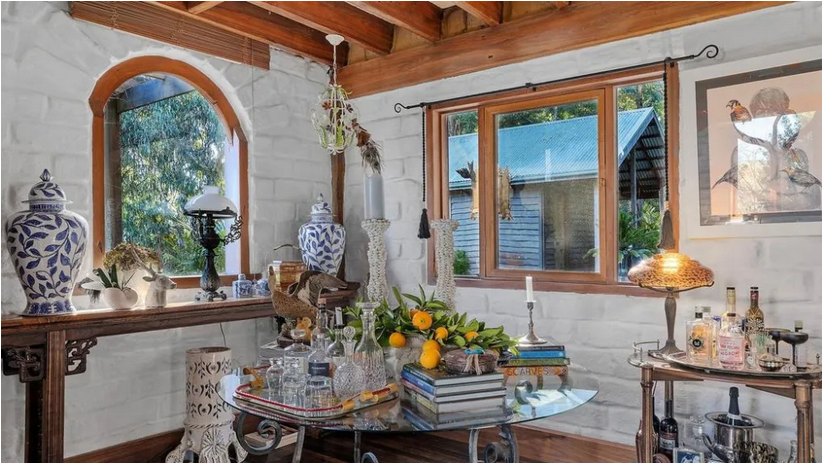 The property has three acres of fenced yard, and the rest is natural with the wildlife keeping it nice and tidy. There's lots of kangaroos and wallabies and deer.
Near the main house, the 180sq m shed has a number of workshop and storage spaces, a studio, bathroom and split system upstairs, all with rammed earth.
You can read the original article at www.realestate.com.au