Long Live the Palm is an art installation by architect Iwo Borkowicz and designer Ola Korbańska that celebrates the full circle of nature. It  is located near a river in the town of Agueda, Portugal. Decaying palm trees were mixed with local soils, which becomes a base for new life to grow. A local gardener helped them choose seeds of species suitable for the conditions by the river.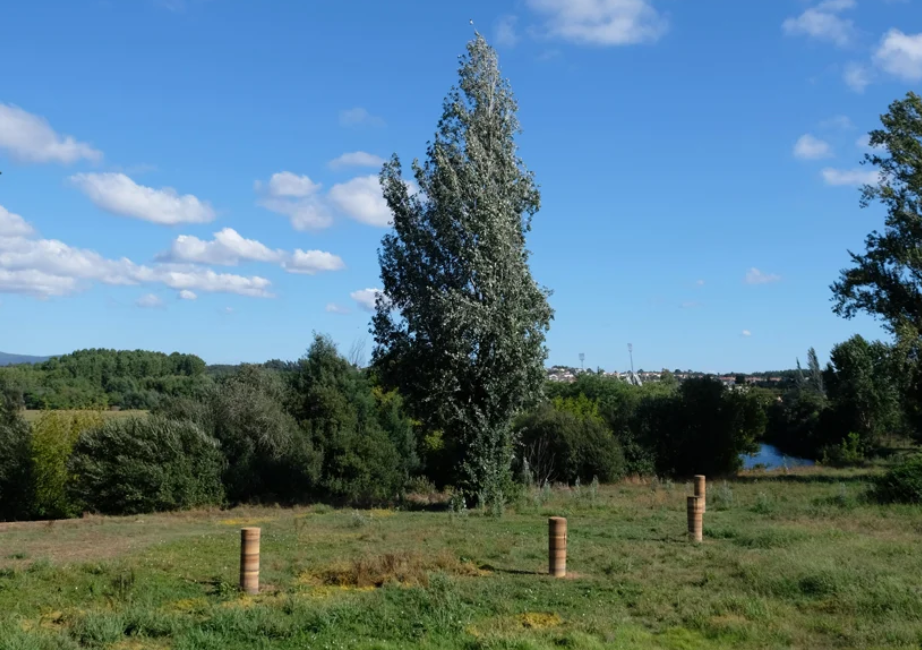 A rammed earth technique was used to pack the materials into a metal mold to create giant seed-bombs, which question the permanence of things. The monoliths, however solid they may look, will eventually decompose.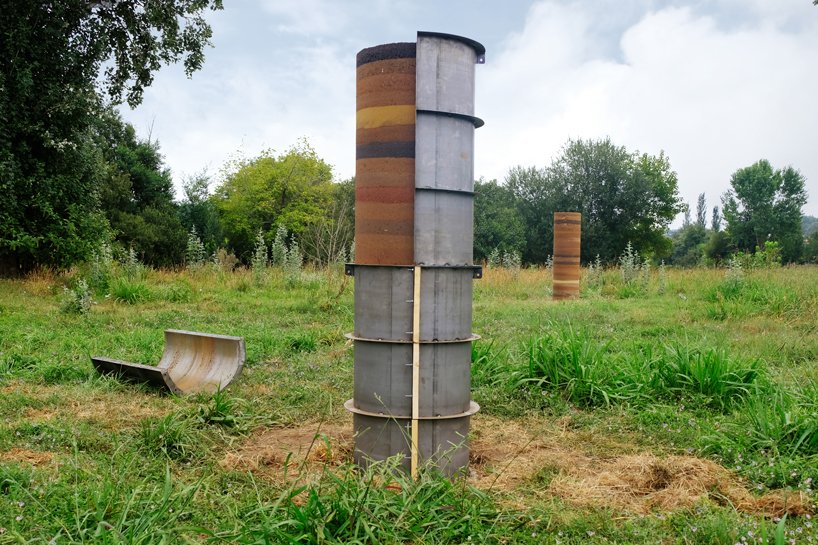 "We feel the need to be in control, striving to conceal the messy and unruly parts of nature. The installation is an attempt to rethink the inseparable relation between decay and rebirth," says Iwo Borkowicz.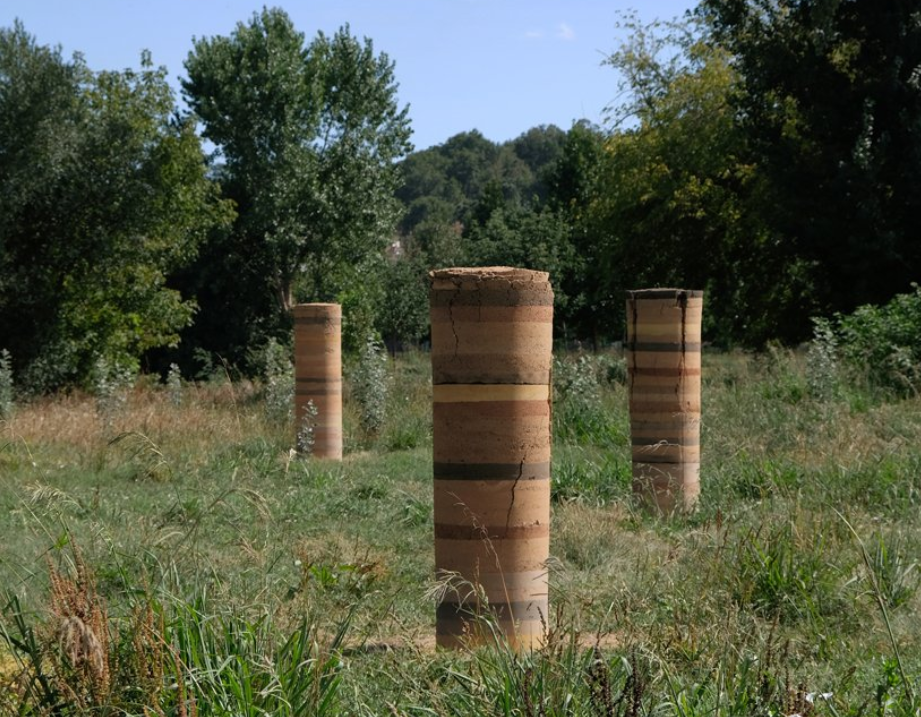 "We have deliberately designed objects which will disappear and made a decision not to preserve them. It is challenging to accept the process of the decay of things," adds Ola Korbańska.
"We hope to invite the local community to continuously visit the river and experience the slow transformation of sculptures," says Iwo Borkowicz.
Long Live the Palm was first opened in August 2020 and will remain until the erected objects naturally return to the landscape.
The photos are courtesy of the artists. You can read the original article at www.designboom.com