In February this year Claude Carter and his wife Andrea Pindan suffered the loss of their temporary mobile home to a tornado. Just three years earlier their previous house had burned to the ground. Now, after three years' work, they are finally moving into their new earthbag home, which they built themselves. They live in the Aboriginal community of Bawoorrooga, in West Australia's far north.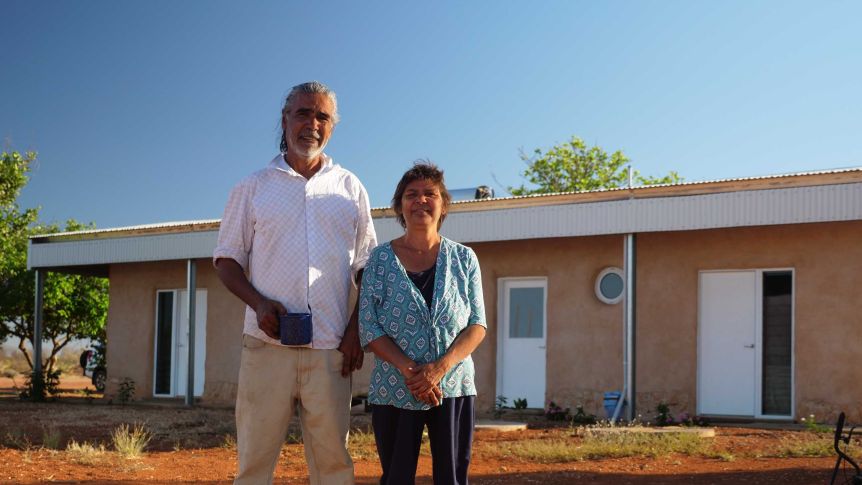 "When that storm came I was running around here, there was water laying all around, and the only safe place was to run to this house. Since I've moved in, I've been having a good sleep. Once our family built this house it made us stronger too… in life" Mr. Carter said.
The opportunity for them to build their new home was implemented by the Foundation for Indigenous Sustainable Health (FISH), which has been working with locals to teach the skills of how to make an earthbag home.
Mark Anderson of FISH said the home was the first of its kind to be built in Australia's north. He says that the home's design aimed to integrate with the family's culture and withstand the extremes of the harsh desert environment. "And it has also been designed specifically for the environment for which it is situated. When the cold desert winds blow, the house is warm inside, and during the heat of the day, when it can get to 40 degrees C (104 degrees F.), the house is cool inside — it sits at an average temperature of between 24 and 26 degrees (75-79 degrees F.)"