Teacher Emma Whalley used age-old methods and recycled materials to create a cob hut at this Norfolk school, dedicated to the memory of a former pupil who took his own life after struggling with depression. She has worked on it during weekends and holidays over the past three years.
The intention was to create a place students could go to 'take a break' and leave their troubles behind. Emma said, "I don't want to have to go to any more funerals of young people. They're so full of potential and the world is in front of them. I hope that when they start using the building the way it is intended it does make an impact, even if it is just to realize that people do care about them."
Inside the hut are benches and cushions, and jars set into the wall. The idea is that whatever the pupils are feeling, they can go into the building, have some quiet time, write down their thoughts on a piece of paper, put it into a jar and walk away and leave it. Hopefully by doing that it will help them to leave things behind emotionally as well.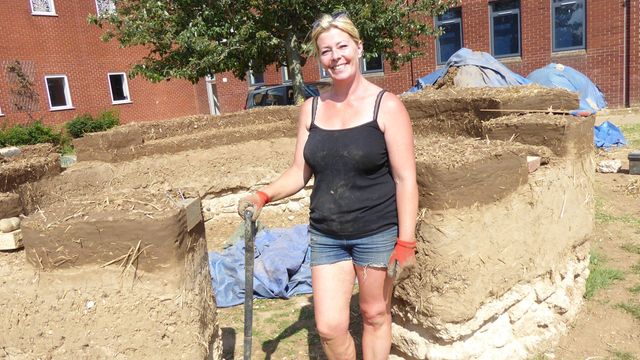 Emma trained to do cob building more than a decade ago, and students helped her with the building in the early stages of the project. She said, "Historically it was a community thing – you would have people come from around the village to all chip in and help to build someone's house."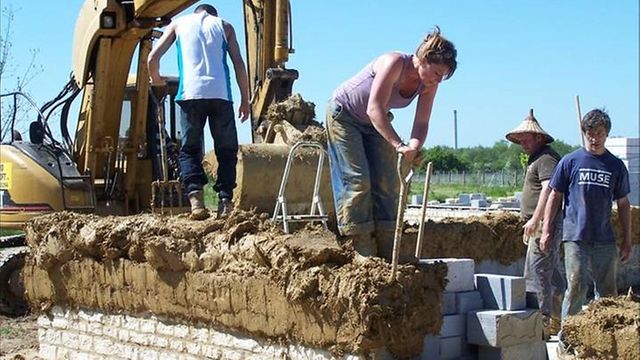 Everything used would have ended up in a dump except for the joists in the ceiling.
You can read the original article at www.northnorfolknews.co.uk