Co-founder of the Natural Building Collective, Peter McIntosh has shared this progress of a building at the Helderberg Nature Reserve in Cape Town, South Africa. This building will be a multi-purpose center for the City of Cape Town and Cape Nature.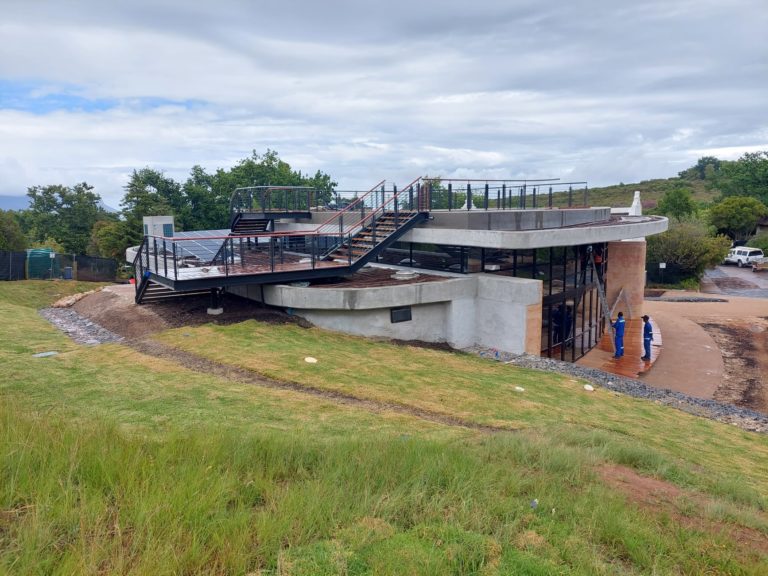 They have used tires, rammed earth, eco-bricks and natural plasters to build the center. Peter and his team specialize in natural, sustainable building techniques using reclaimed and recycled items like wines bottles, tires and so much more.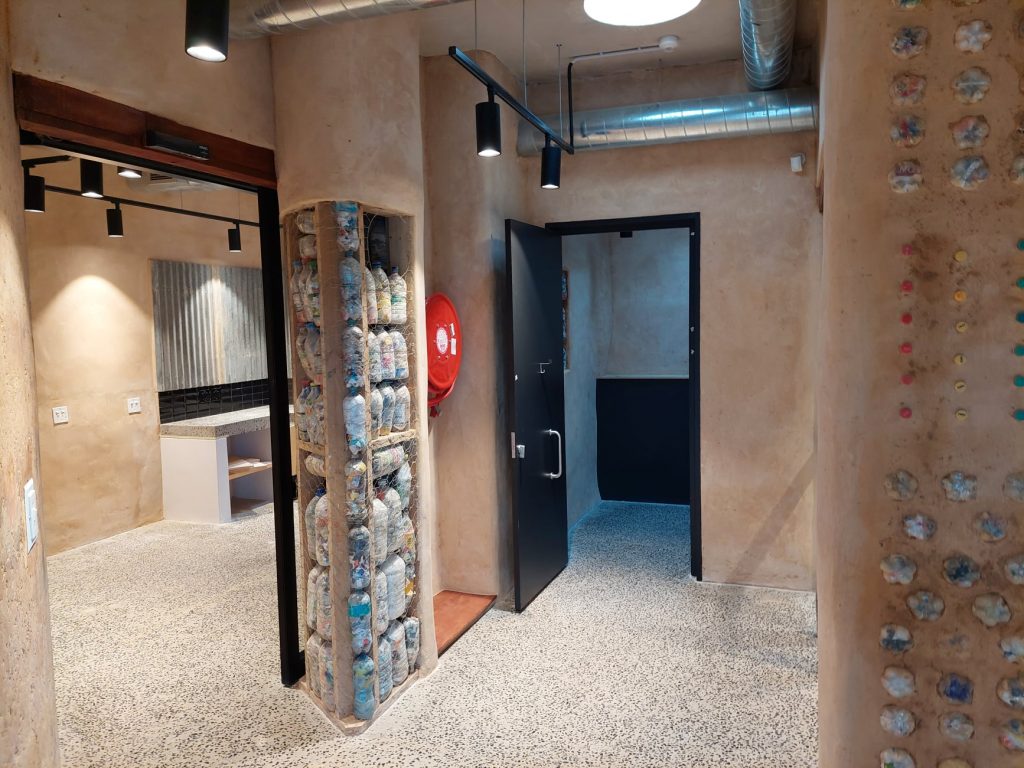 You may be wondering what an eco-brick is, well, it is a 2-litre plastic bottle, filled with cleaned plastics that cannot be recycled. This helps in keeping our water sources and landfills clear from these types of pollution.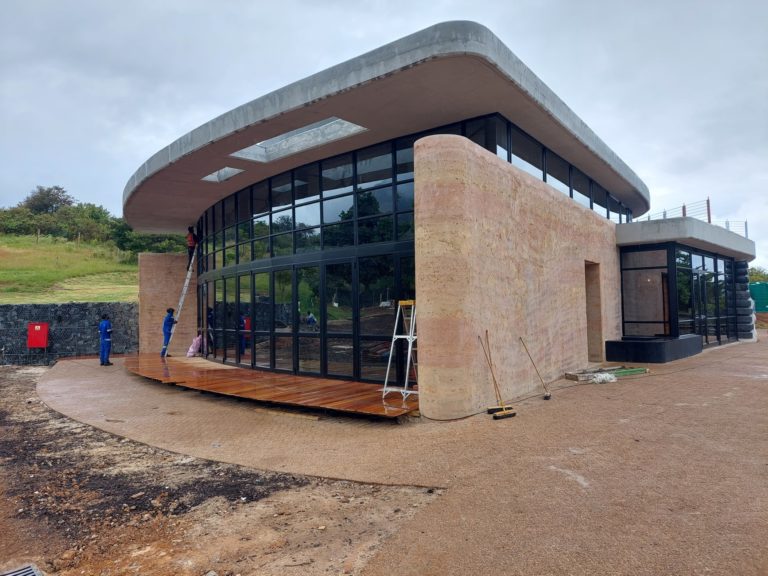 "Helderberg Nature Reserve, Cape Town is very close to finished. It is off-grid with solar and the grey and black water recycled. The roof is accessible to the public and will be planted out. Five years since I first became involved with the City of Cape Town and Cape Nature and Its looking beyond gorgeous. Hopefully open before the festive season is in full swing. I am going to leave it there, enjoy the pictures which don't do justice to just how this building feels in person." – Peter McIntosh.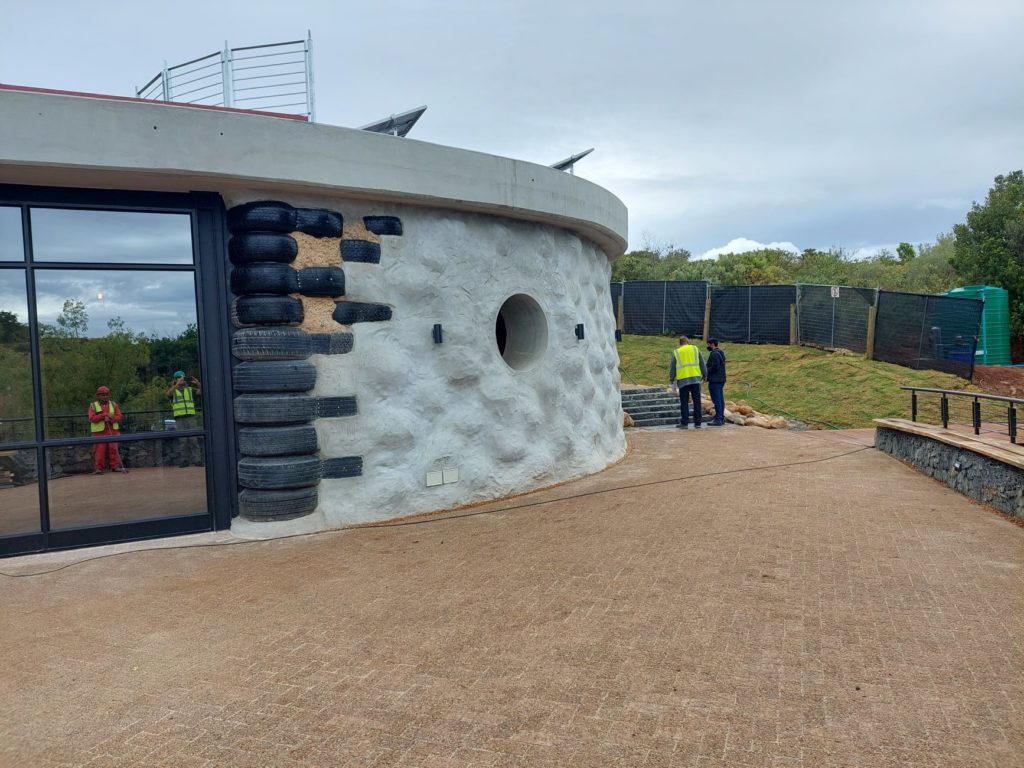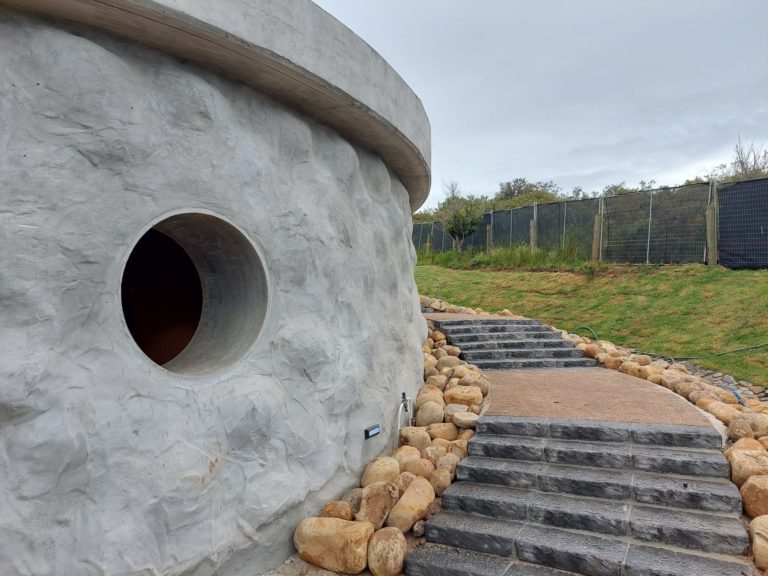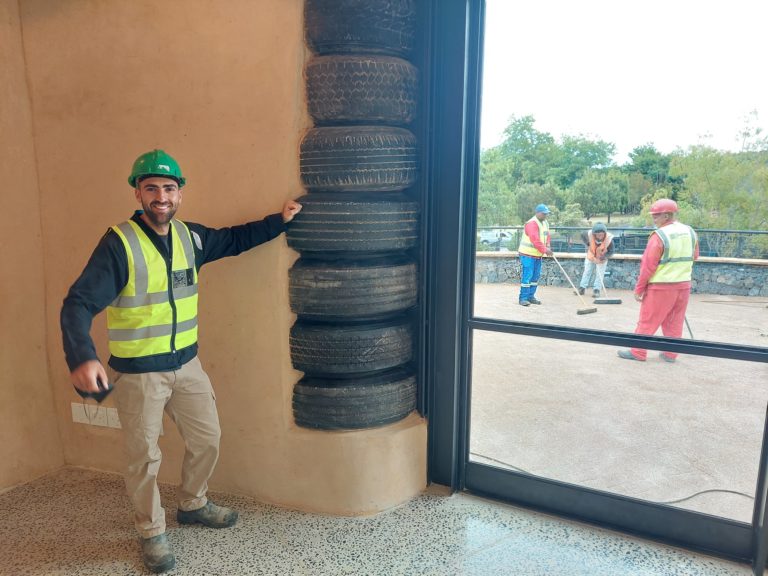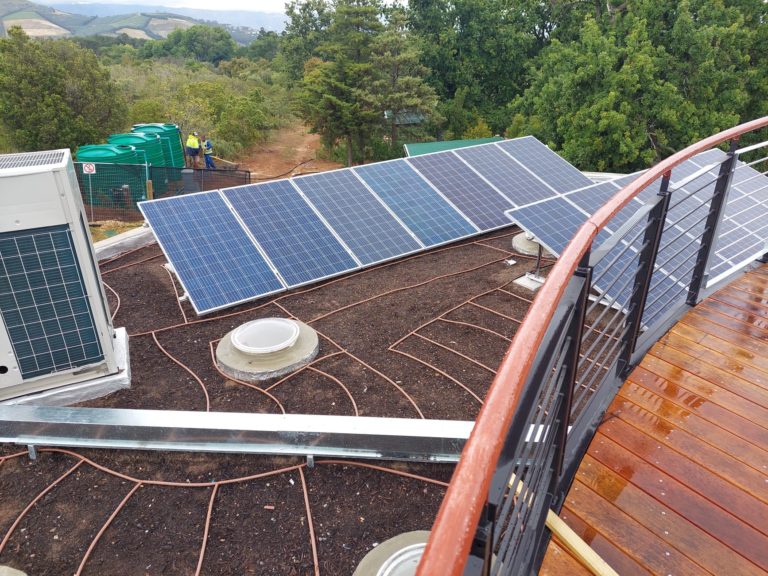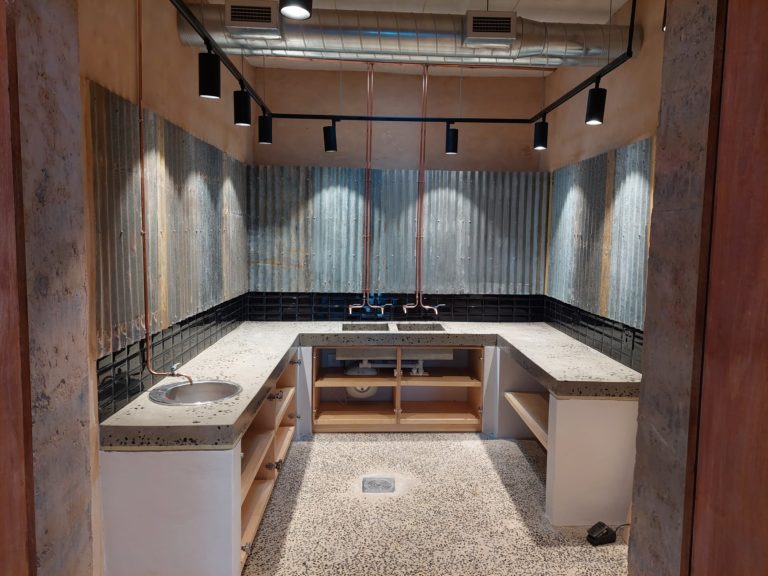 You can read the original article at www.capetownetc.com