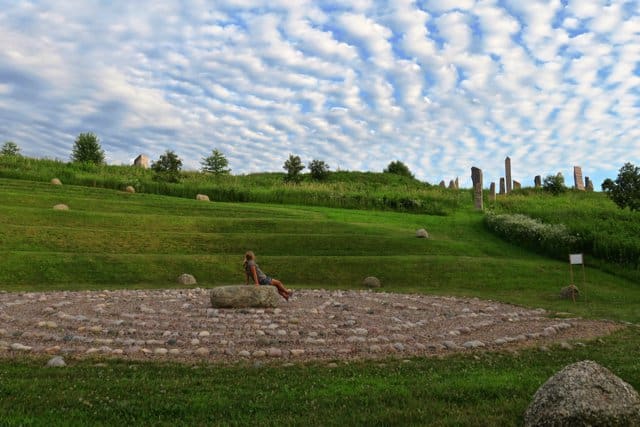 If you ever travel near Kinstone outside of Fountain City, Wisconsin it is worth a stop to visit this marvelous site. Kinstone is a 30-acre haven of peaceful beauty filled with stone sculpture, natural buildings, restored native prairie, oak savanna and spectacular views over the Mississippi River. This modern megalithic site with its three stone circles, dolmen, labyrinth, thatched cordwood chapel and light straw-clay building is guided by the principles of Permaculture.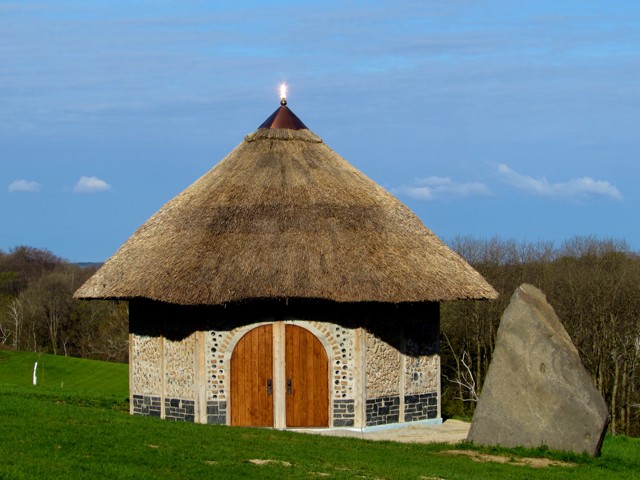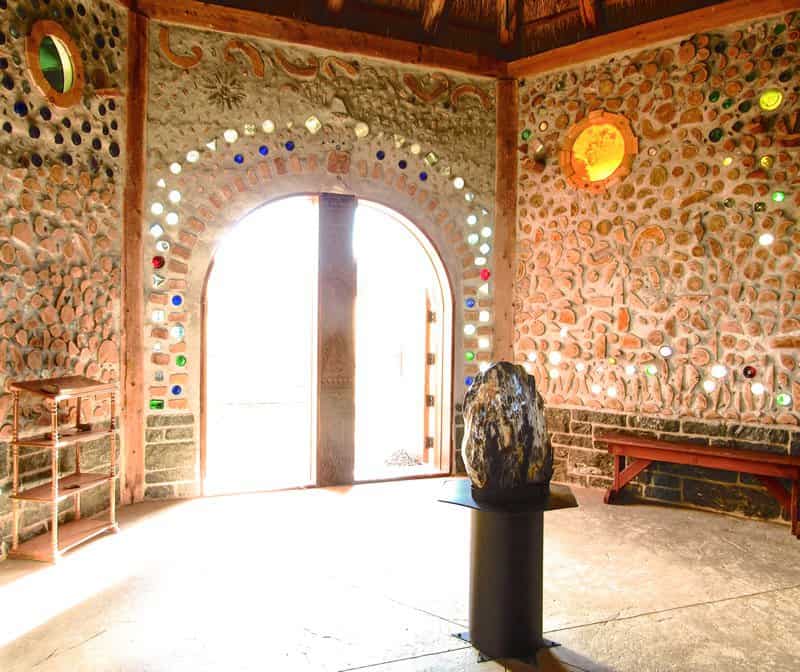 The cordwood chapel, named The Chapel of Creation, was completed in 2013, with over 110 people helping to  create it over an 18-month time frame. The chapel has a thatched roof made with Phragmites australis, a water reed harvested from the Mississippi River less than 10 miles from Kinstone. The colorful bottles in the walls depict portions of The Canticle of Creation by Saint Francis of Assisi.  A large piece of petrified wood graces the center and is a grounding stone for the Chapel and for all who visit. This is a sacred space designed for quiet reflection, prayer, meditation, and contemplation.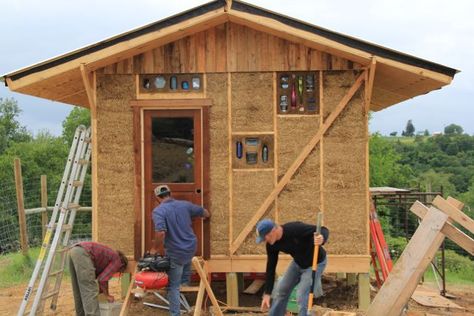 This small light straw-clay building was fashioned during a workshop.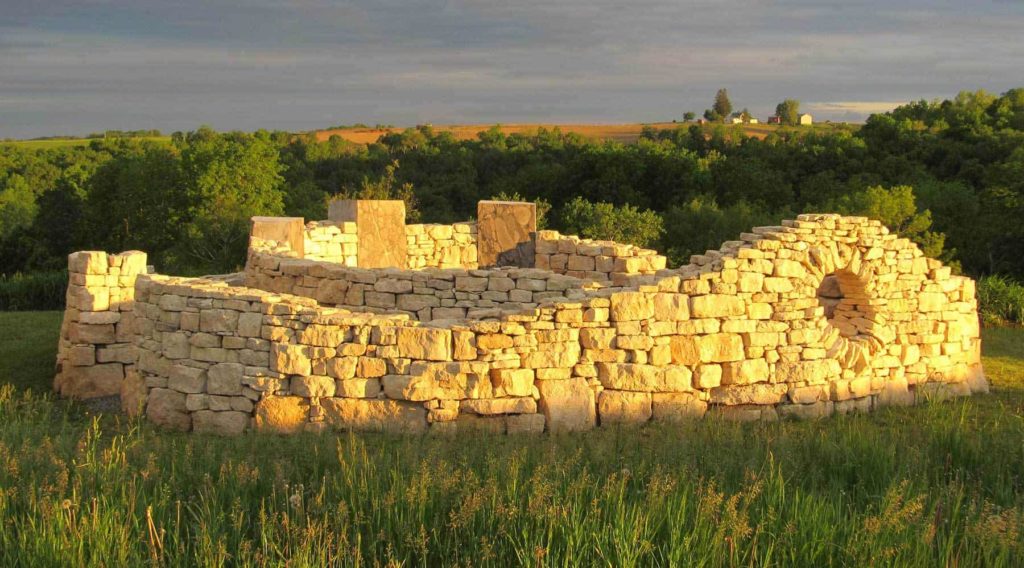 The Three Witnesses is a dry-stack and megalith sculpture designed by Thea Alvin with input from Kristine Beck. It was created by 12 people during a 10-day Dry-Stack Wall Building Workshop in 2014. The walls are built with limestone from a local quary. The megaliths in the structure are tillite and were all cut from a single, large, erratic boulder. There is no mortar in the structure, including in the round opening called the Equinox Window through which the rising sun shines on Equinox, both spring and fall.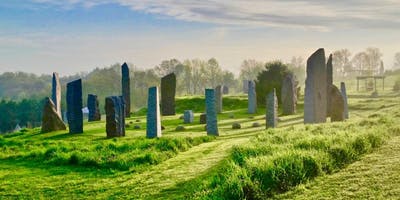 Kinstone Circle is the largest of three modern stone circles at Kinstone. It was designed and raised by Kristine Beck in 2011 with the help of Ivan McBeth and a crew with a crane, backhoe, skidsteer, slings, levels, shovels and rakes. Kinstone Circle is a sacred space that is dedicated to family, relationships and interconnections with generations that have gone before us and those that will come after us.
You can find out more about Kinstone and how to visit at their website.