The longtime Big Sur residence of late architect Mickey Muennig comprises three curvaceous, glass-roofed structures situated on 30 acres overlooking the Pacific Ocean.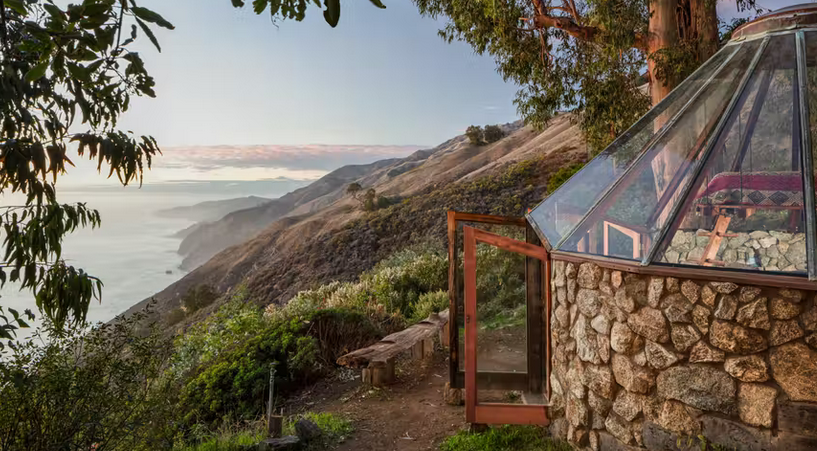 Muenning was a pioneer of California's organic architecture movement; from the early 1970s, Muennig amassed a portfolio of striking houses with unconventional forms that frame scenic views and blend in with the landscape using mostly timber, stone, and glass.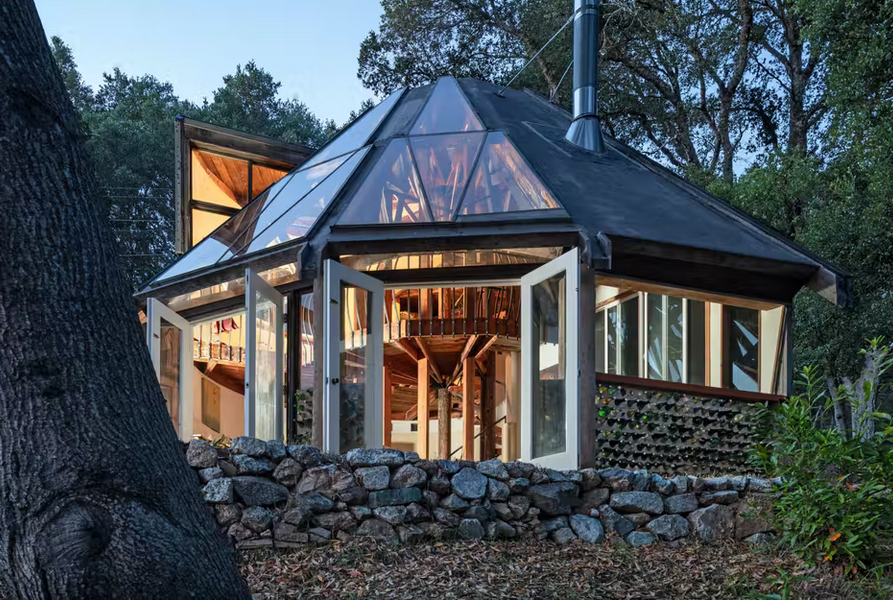 In 1975 he purchased roughly 30 acres and began designing his own home starting with the 16-foot-diameter glass teepee known as the Glass House, which served as Muennig's temporary home before it became his studio.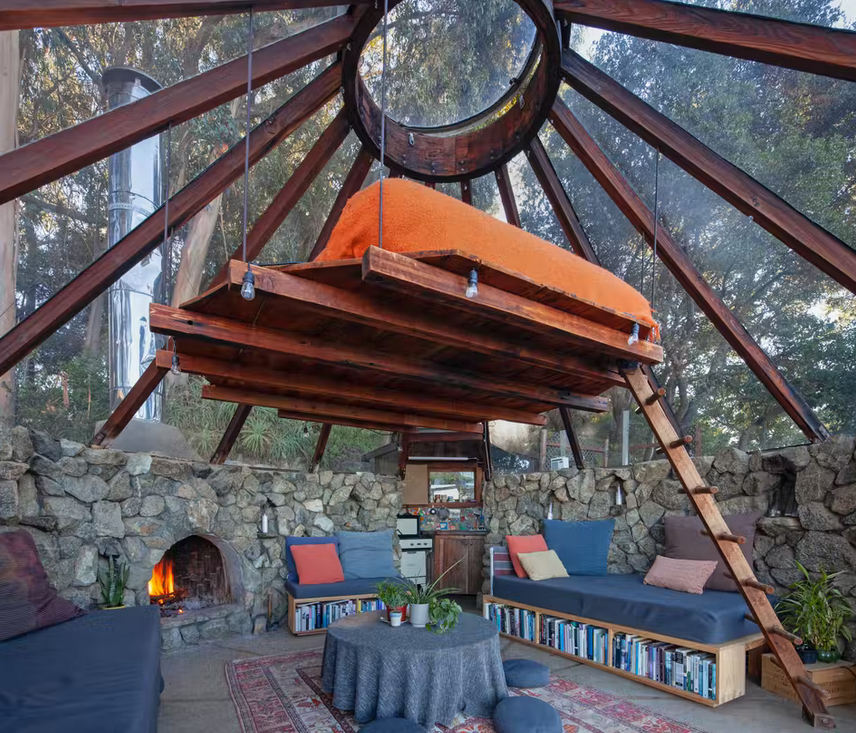 His initial purpose for the greenhouse-like structure was to study the effectiveness of passive solar heating and explore the advantages of living in a tiny space. "It was definitely a small place to live," Muennig said, "But I felt happy in it." A bed floats above the live/work area suspended from the glass ceiling by steel rods. A fireplace is built into the stone base of the structure above the concrete floors.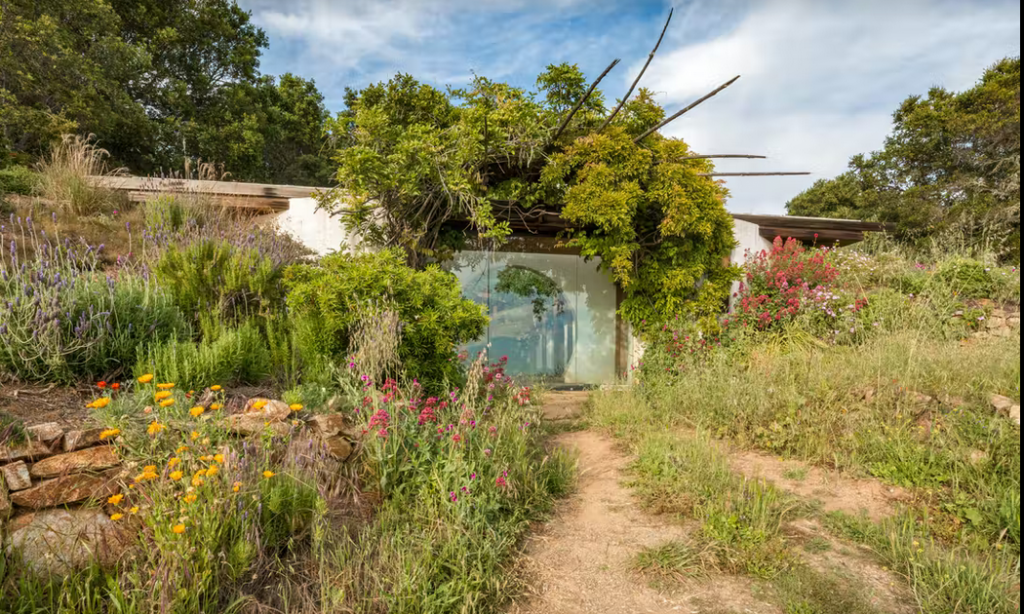 In 1985, he started building the 2,000-square-foot primary residence into the hillside about 50 yards from the Glass House.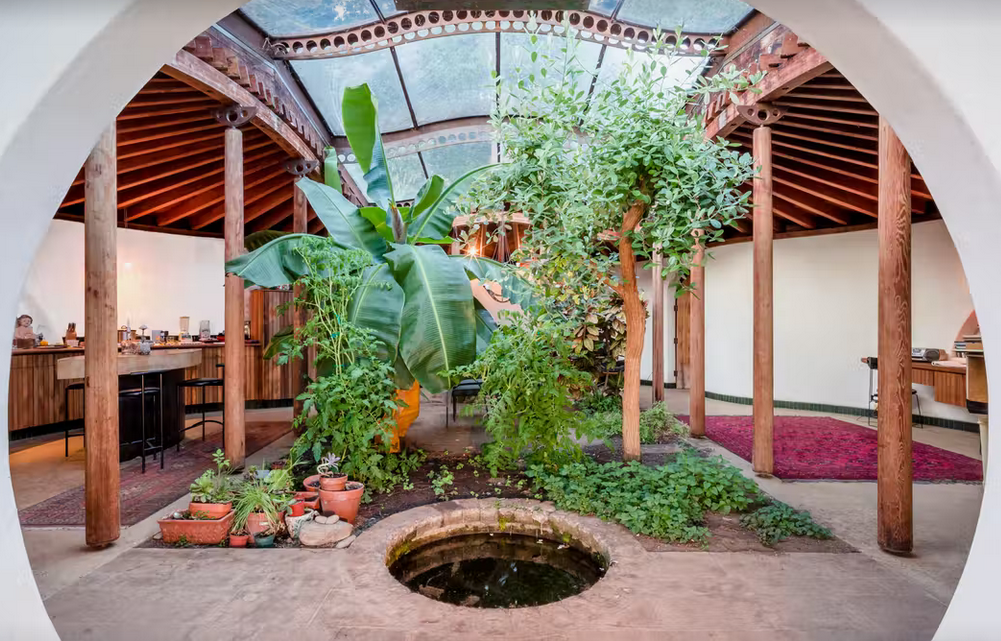 The main house consists of one large room with a massive skylight that crowns an indoor garden at the center of the living spaces.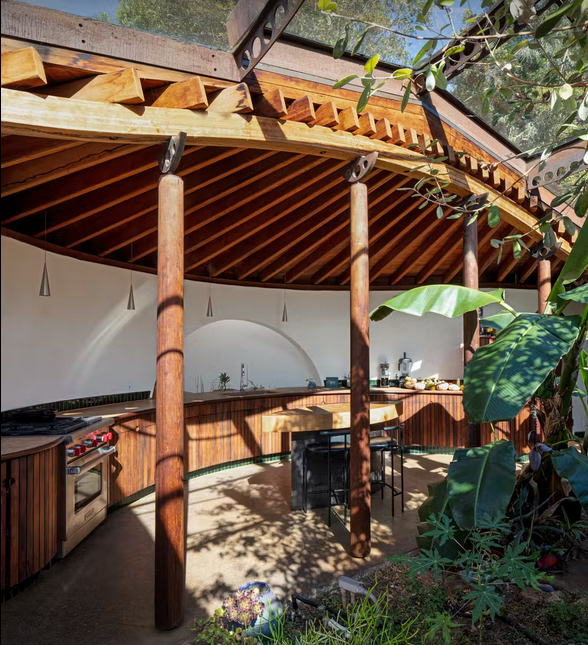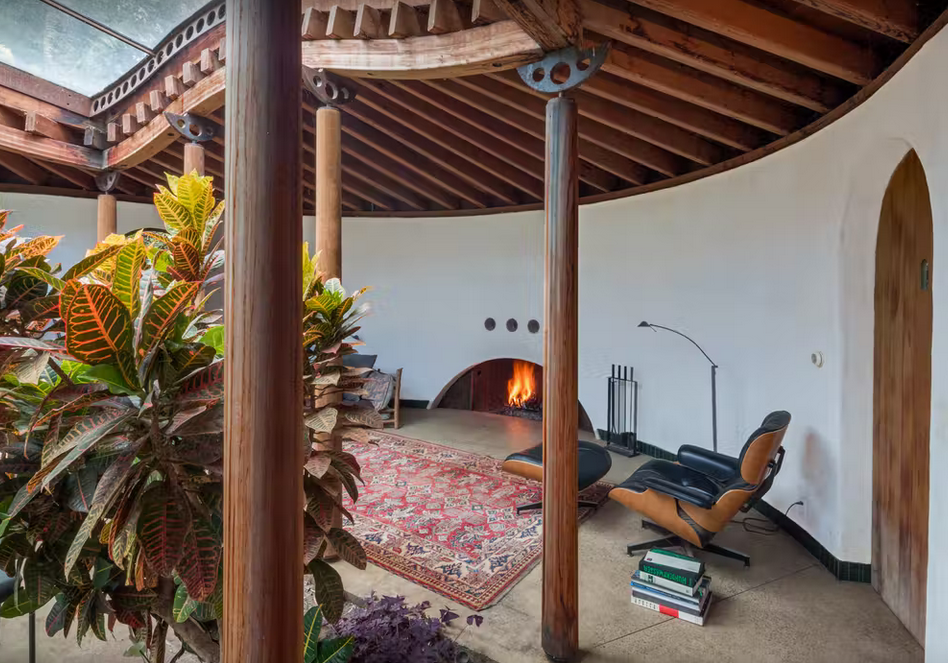 An open kitchen with a long, undulating countertop and an elliptical island sits to one side of the garden across from a cozy living area with a fireplace and an office with a built-in desk.
In one corner of the structure, a hallway leads to a bedroom and bath.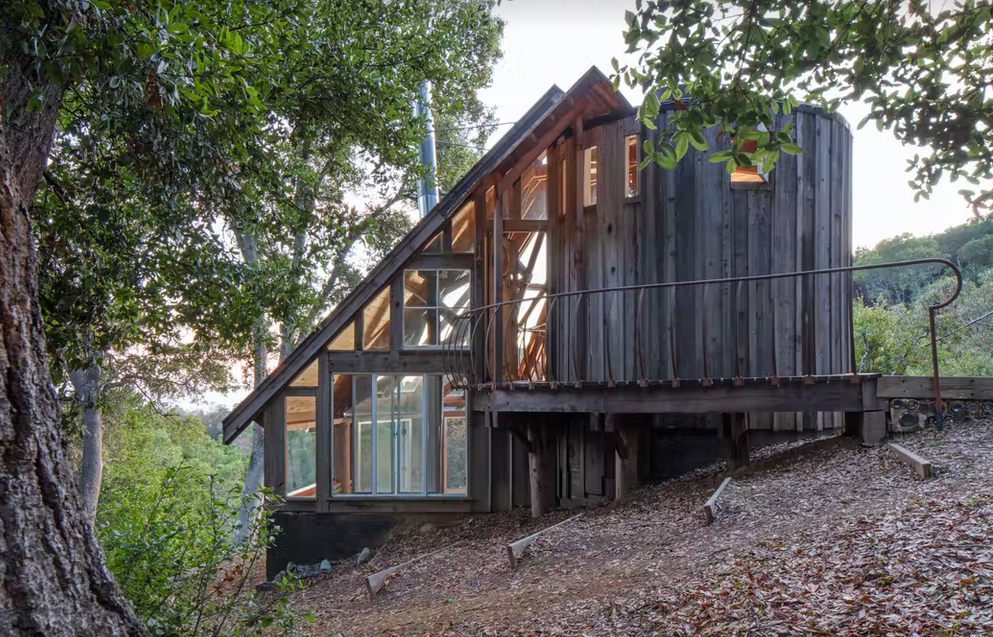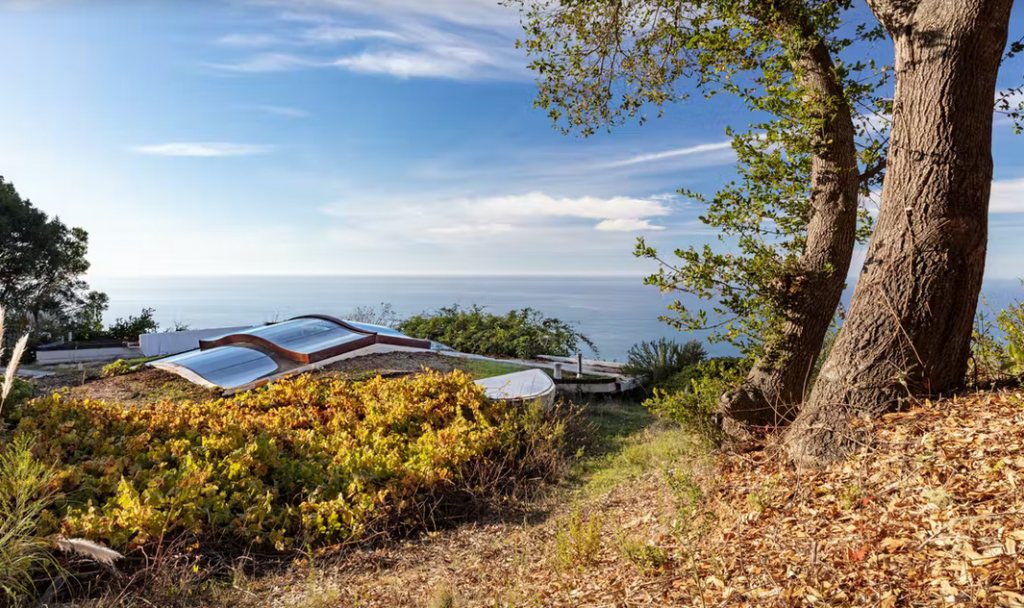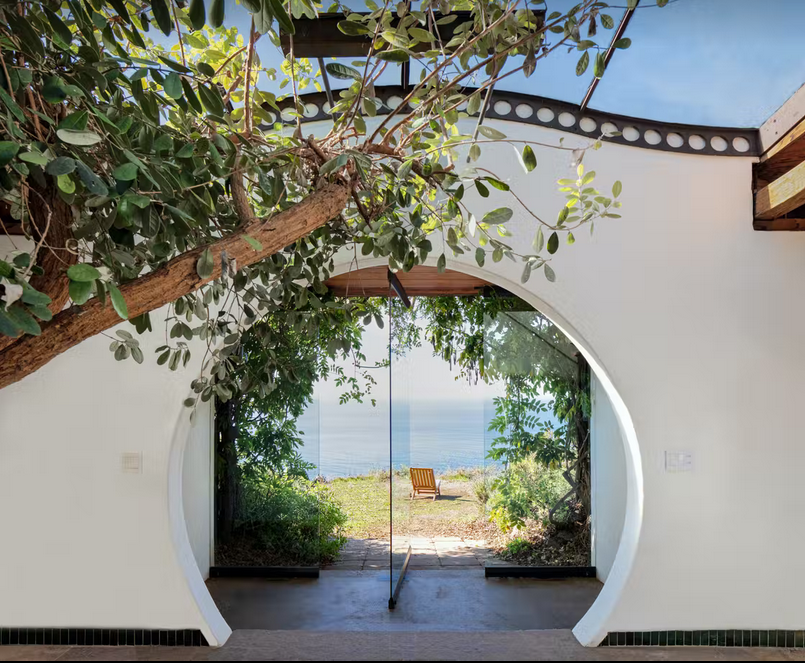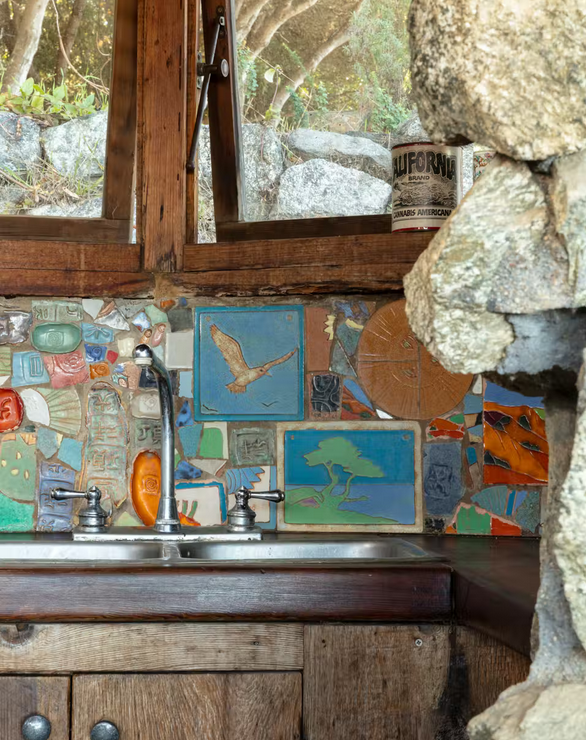 You can read the original article at www.dwell.com