Casa Covida blends rammed earth, mud, clay and other natural materials with 3D printing. These materials are local and easy to source. California-based Emerging Objects is a visionary studio that is exploring ways to use 3D printing using soil mixed with straw, sand, and other organic materials.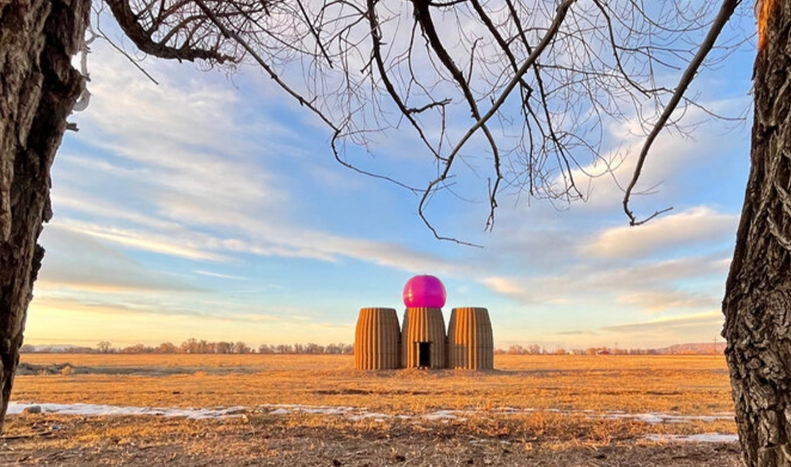 The name Casa Covida refers to both the global pandemic and the Spanish word for cohabitation because it was born during a time when we dealt with both those things. The organic structure is currently a prototype that can host two people and has been printed in the desert of San Luis Valley, Colorado. It uses a three-axis SCARA (Selective Compliance Articulated Robot Arm) that extrudes an adobe mix.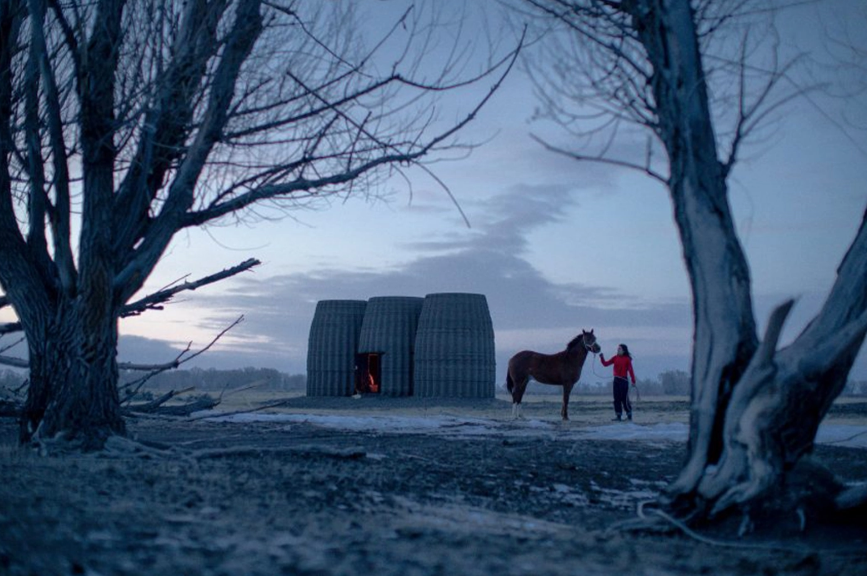 The house has three parts: a central space, a sleeping space, and a bathing space. The central space can be accessed via a wooden door which can be left open or closed thanks to an inflatable pink roof that can be deployed during rain or snow, or if the occupants want to keep the heat of the fire from escaping.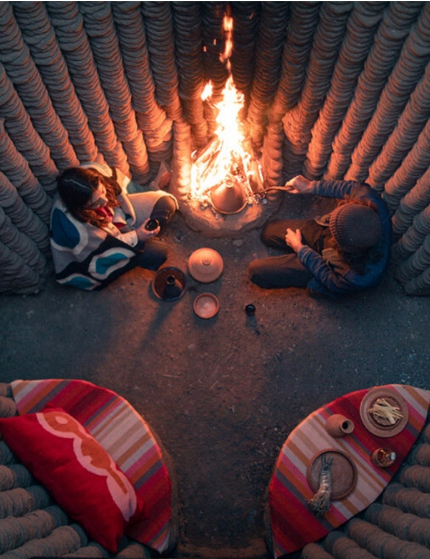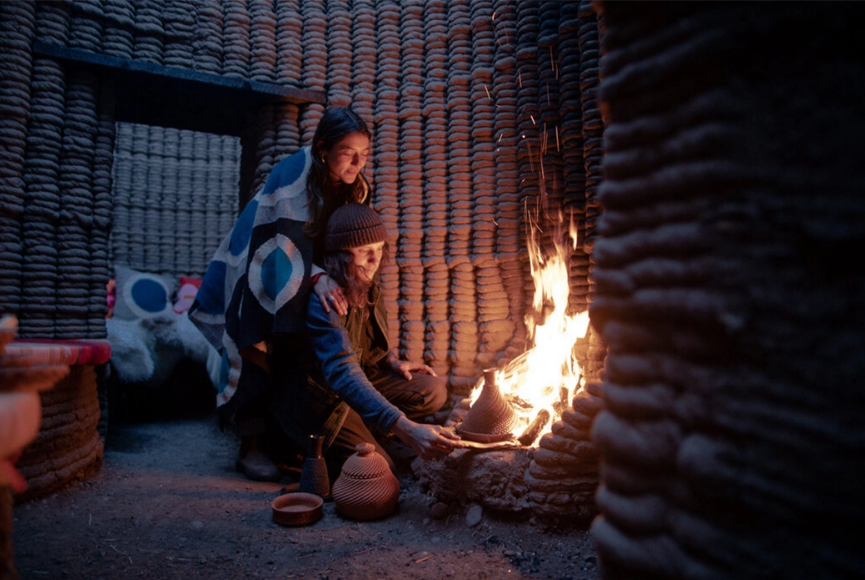 The central space includes the main hearth and two earthen benches. It comes with custom-designed earthen cookware which was also 3D-printed using locally sourced micaceous clay. The sleeping space includes a platform made from beetle kill pine.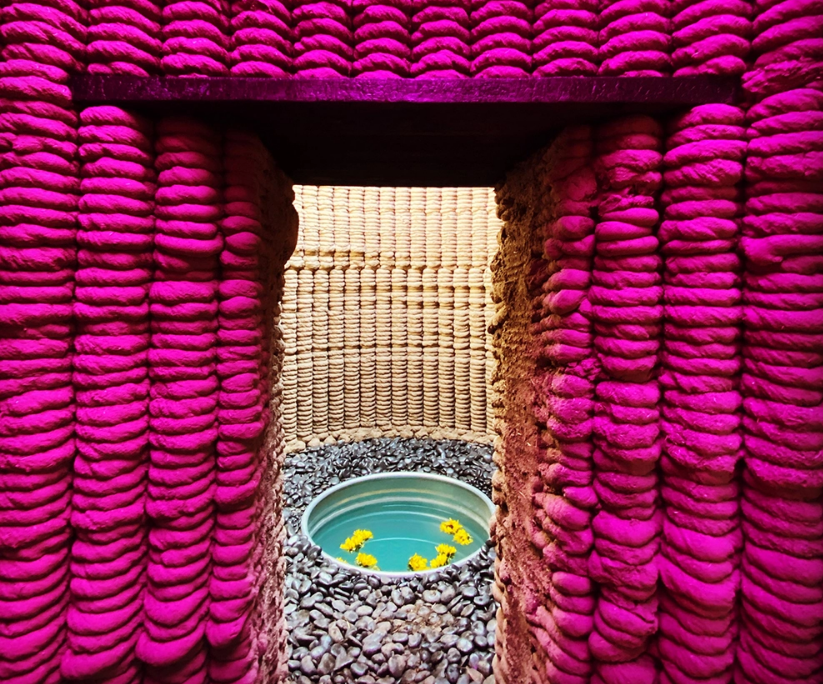 The bathing space has a metal soaking tub embedded into the ground and surrounded by river stones.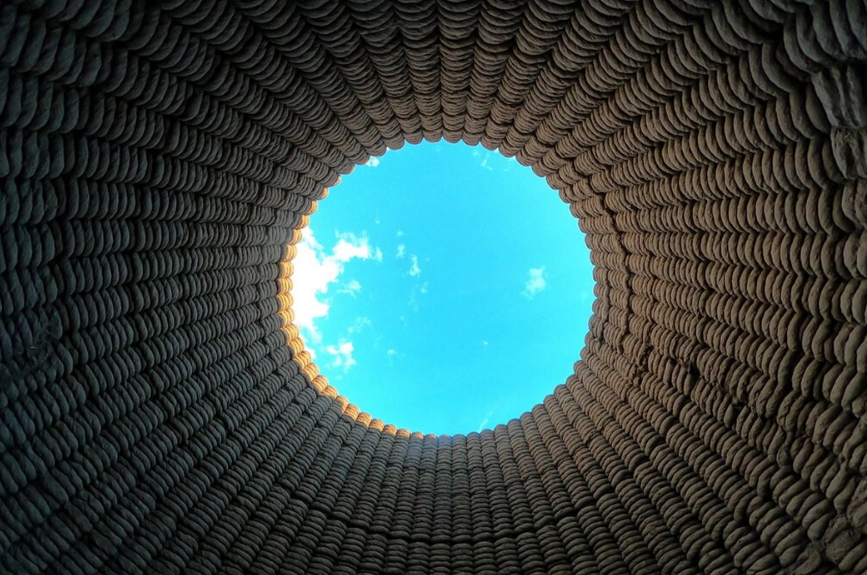 When you look up from the tub, there's an open view of the sky above from a circular window.
The smartphone-controlled SCARA robotic printer used in this project is lightweight enough that two people can erect it.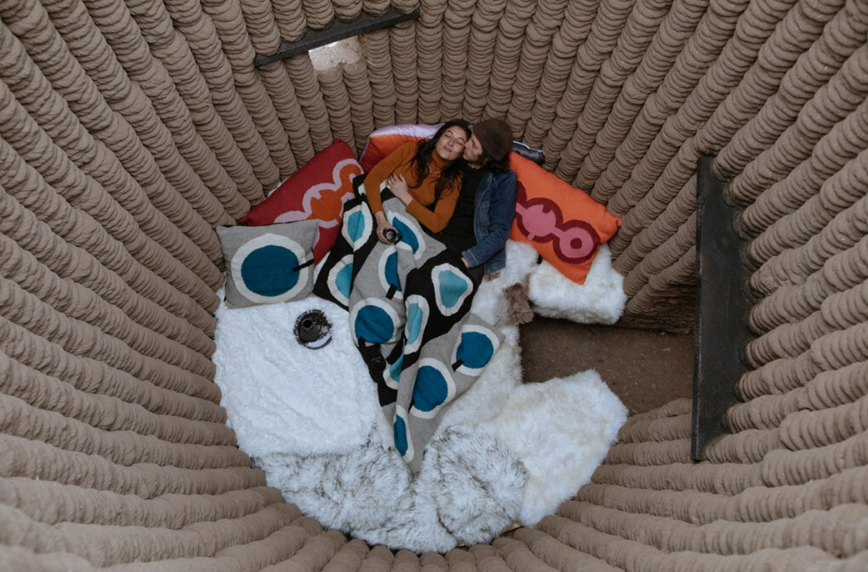 Rael, of Emerging Objects, points out that "In some ways, for me at least, this is a return to a particular origin and we're taking the most primitive materials and combining them with the most sophisticated technology. But I actually see that in reverse: I see that mankind has been developing the use of mud for 10,000 years — it's actually our most sophisticated material. And the way it works thermally, and the way it performs, and the way that it works environmentally is extremely sophisticated. The robotic arm is a crotchety, weird thing that's always breaking down — that's only existed for two years. It's the least sophisticated technology we have for making a building. So the way I look at it is that we're returning to a higher level of construction system by simplifying."
You can see a video about this at www.youtube.com
I might mention that I lived in the San Luis Valley of Colorado for many years, and it is at a high elevation with a rather long cold season. Uninsulated adobe structures would be uncomfortably cold much of the year and not very thermally efficient. You might notice that even next to the fire the couple are wrapped in a blanket and wearing a stocking cap.
You can read the original article at www.yankodesign.com