A German architectural firm, Mono Architekten, designed this uniquely natural building extension to an existing concrete school in Germany, with a cluster of curving larch-clad forms topped with sloping green roofs.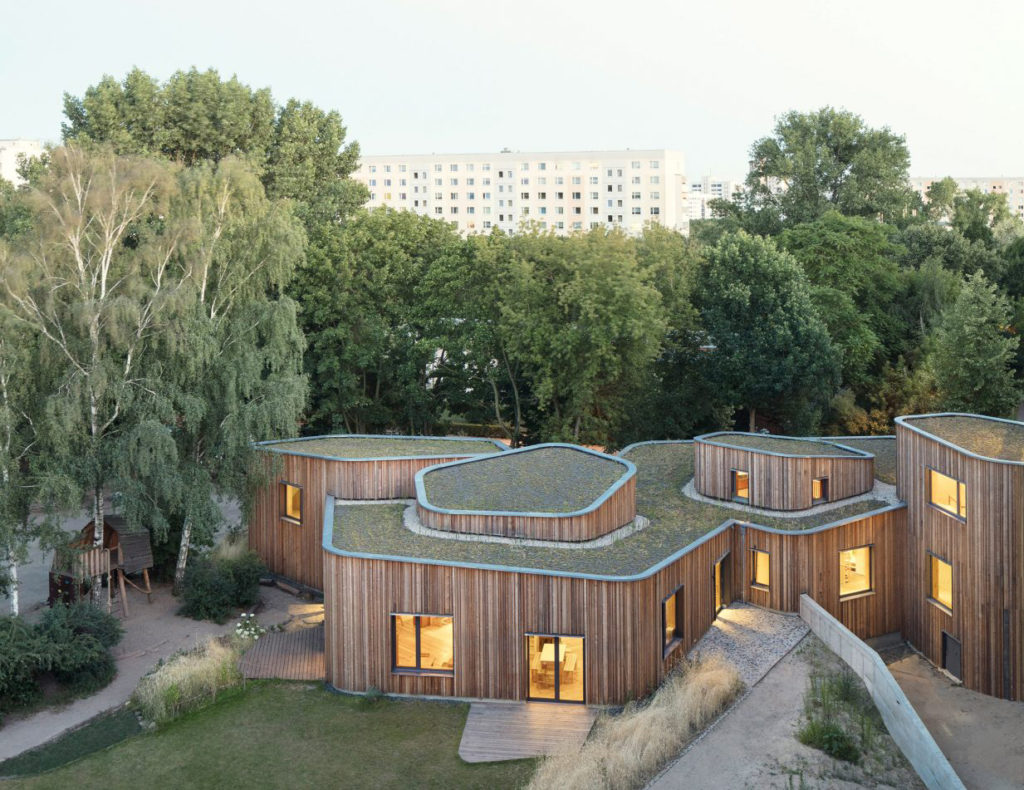 The extension houses an after-school care center for the Waldorf School, and the design was intended to mirror the ideals of Waldorf-Steiner schools, which focus on the creativity and imagination of pupils, while minimizing exams.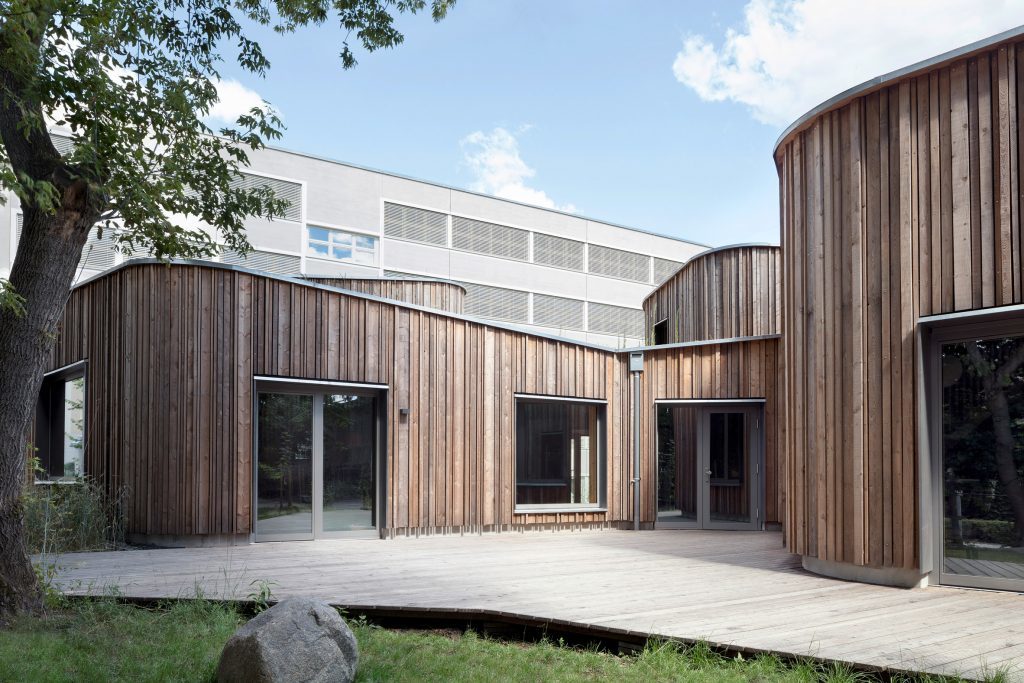 The school is surrounded by trees, and large, strategically placed openings frame views to the outside. Between the bends of the loosely S-shaped building, pockets of space have been used to create terraces. The extension's shape creates interesting outdoor areas for the children to play in.
The building has a timber frame and its walls are plastered with earthen plaster. Vertical larch boards of various widths clad its exterior.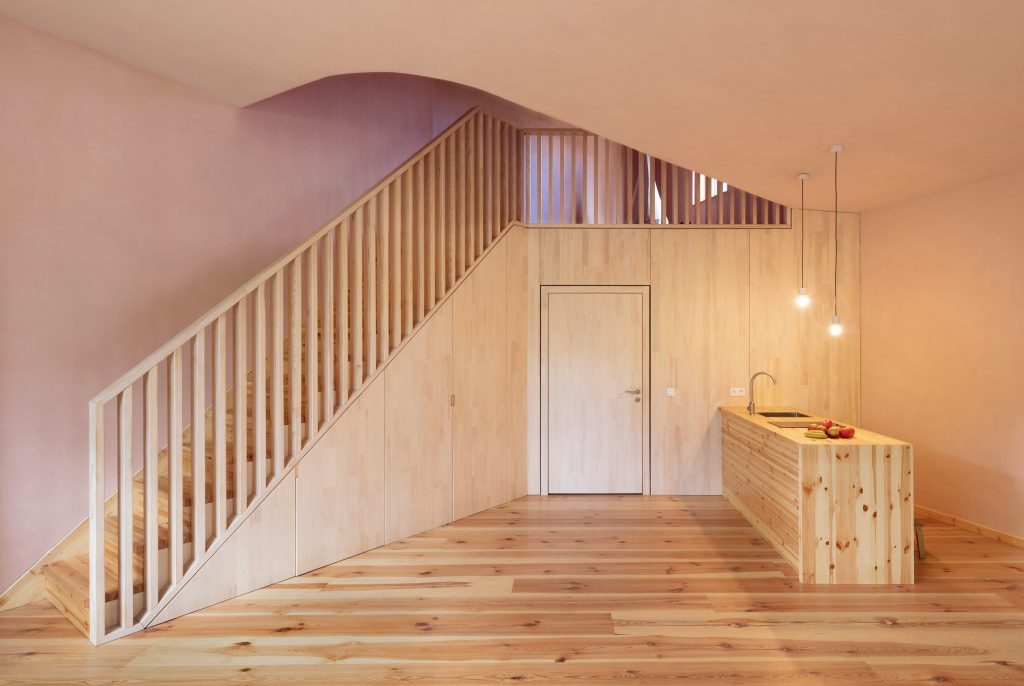 You can read the original article at www.dezeen.com
Photography is by Gregor Schmidt.