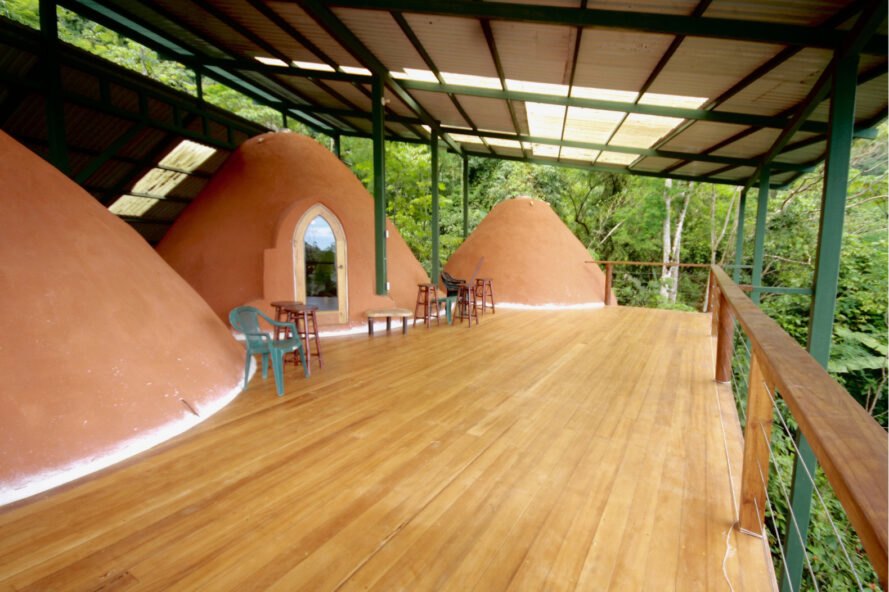 Located on a 2.5 acre permaculture farm in Costa Rica's Diamante Valley, the "House Without Shoes" is a Superadobe earthbag complex made up of three interconnected domes, which are joined by an open-air deck that looks out over the stunning valley and ocean views.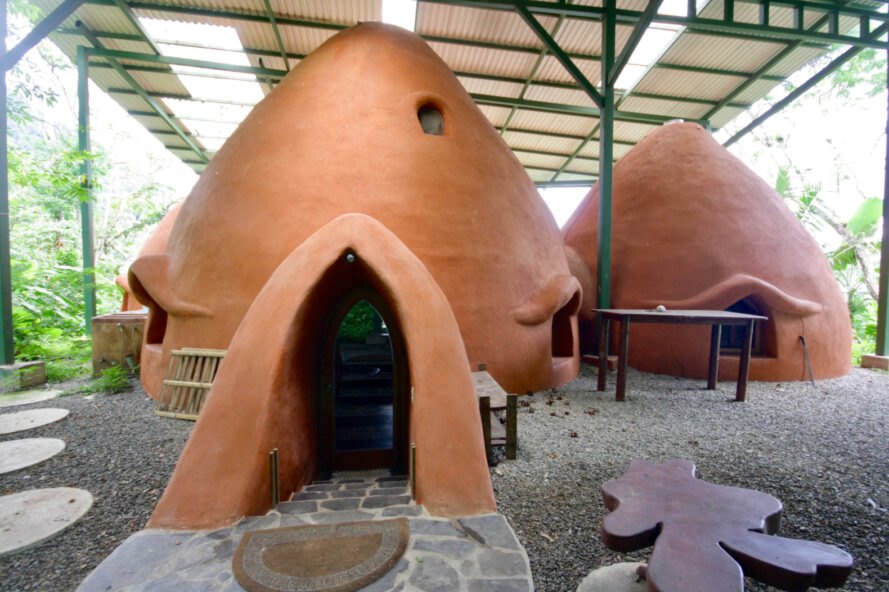 The main dome, which is approximately 22-feet high, houses the primary living area as well as the dining room and kitchen.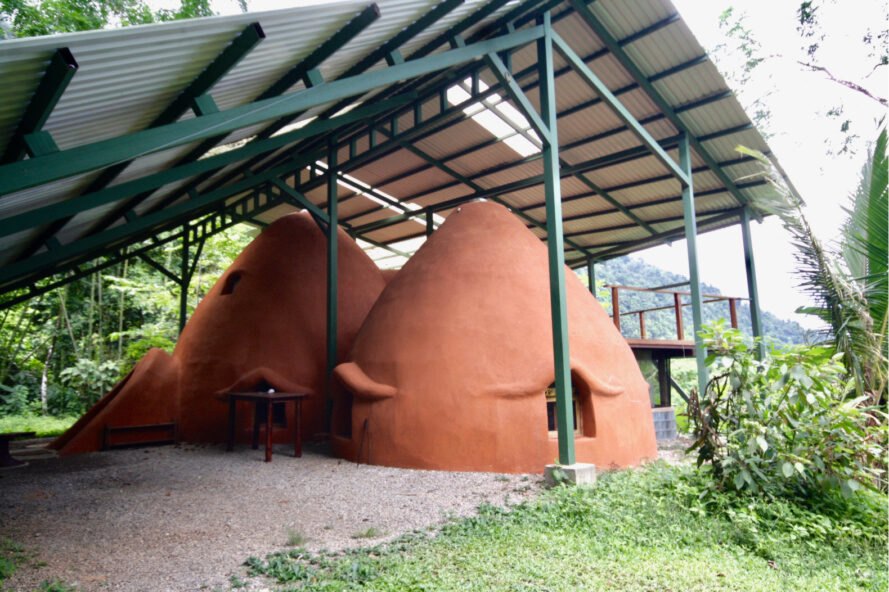 The two smaller domes, which house the bedrooms, are separated by the main dome by an outdoor platform. The entire complex is covered by a huge roof that sheds water away.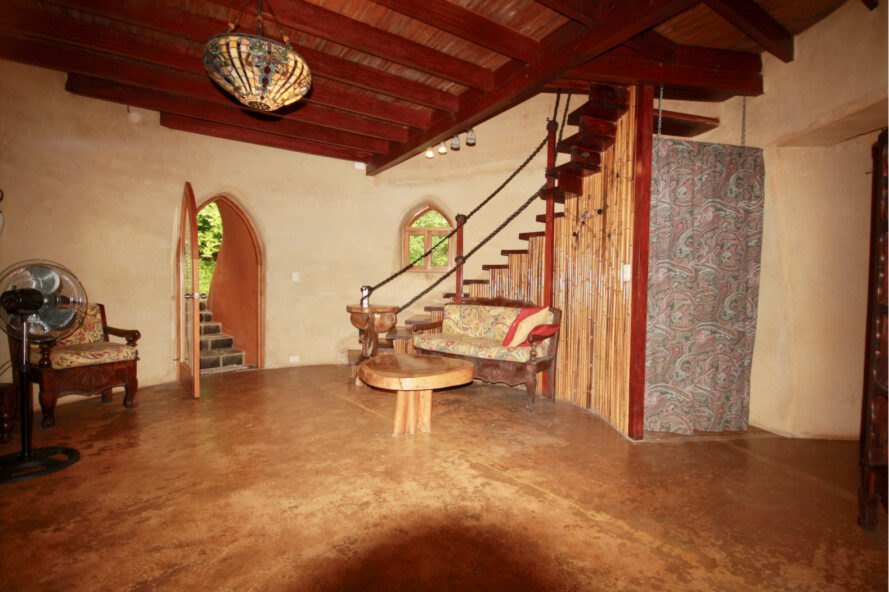 Measuring a total of 2,000 square feet, the House Without Shoes features skylights that allow natural light to flood the interior spaces. A spiral staircase leads up to the second floor, which has enough space for a large office as well as an open-air, 600-square-foot deck.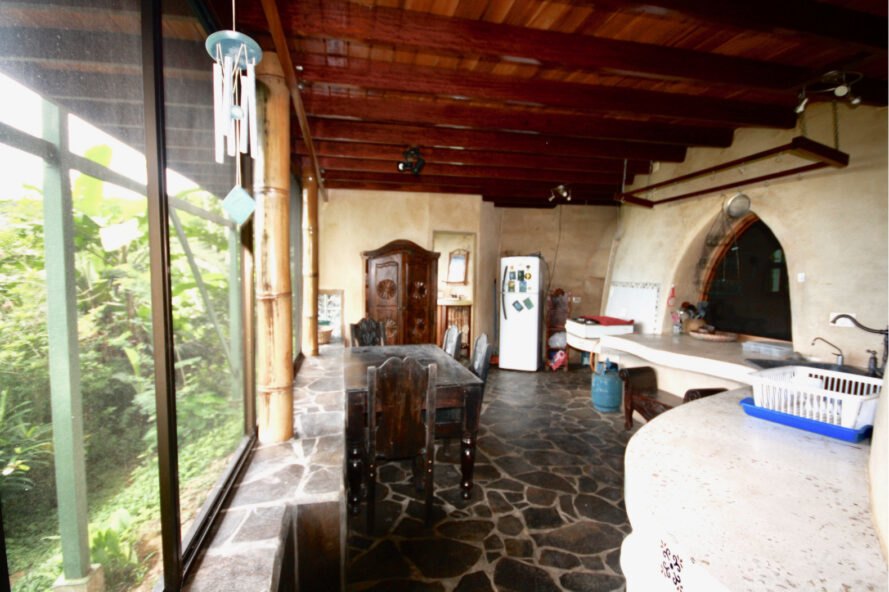 In addition to its thermal mass, the home operates on a number of passive and active design principles. The home's water supply comes from multiple springs found in the valley. Gray water from the sinks and shower are funneled into a collection system that is used for irrigation.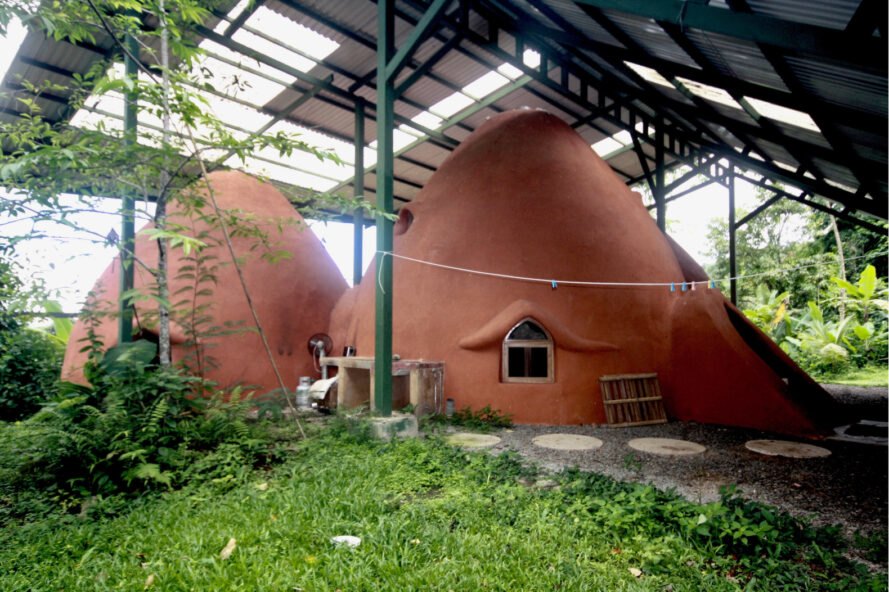 The vast site is separated into three garden areas that are planted with everything from yucca and mango to coco palms and perennial greens, not to mention lots of fresh herbs.
You can read the original article at inhabitat.com