Set in an old quarry that was replanted 80 years ago with hardwoods and pines, Woodsmoke was commissioned in the early 1990s. Designed by architect Paul Leech, whose other design work spans decades of environmentally-sensitive projects, the steeply-pitched building has 2,300 sq ft within, with some dramatically shaped rooms. Its rooms are spread over five levels with a central stairs and, finally.   a spiral staircase to the uppermost rooms at tree canopy level.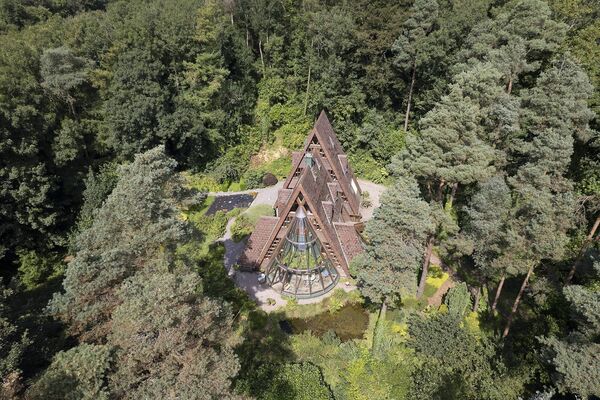 Partially heated by wood from the 2.25 acre site, Woodsmoke is naturally warm due to a passive solar sunspace and a heat retaining masonry 'trombe' wall at its front core and cone. It also has a heat pump sourced from sunlit natural ground and reflecting pond water. This circulates warm water in the building, and is more efficient than electricity consuming air-to-water pumps.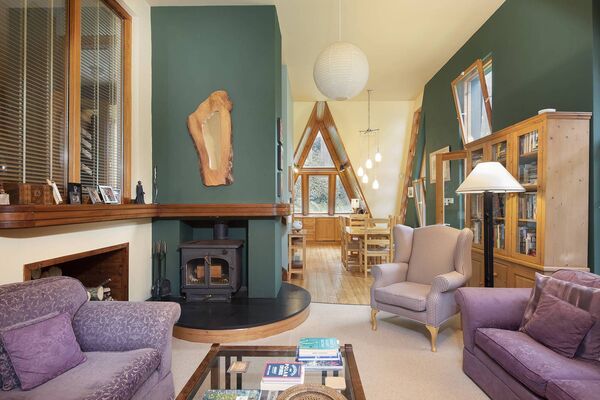 Water is heated by a large stove in the main living area about seven months of the year, with logs from the grounds where there's a wood-built barn for storing and drying the corded timber. This warming stove also heats the kitchen/dining area next to the living room. The lofty apex shaped sun room has heat-holding tiled floor and air vents for passive warm air circulation.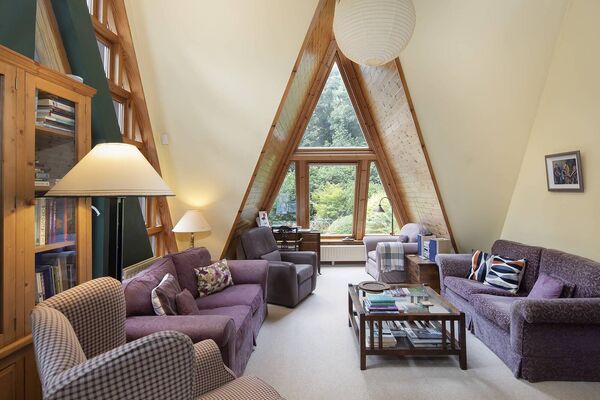 The house is largely a timber construction and has an onsite well with filtration system for water, and a reed-bed downhill from the house and waste tank discretely deals  with treatment of black and grey water.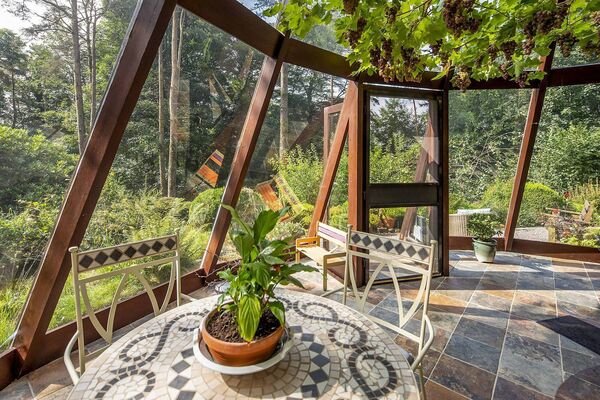 Roofing is a tile product which looks like cedar shingles but is hardier. It has a pier foundation, minimizing the use of concrete.
This is a 5 bedroom, 4 bathroom home. There is a home office with mezzanine/library, and pantry/utility.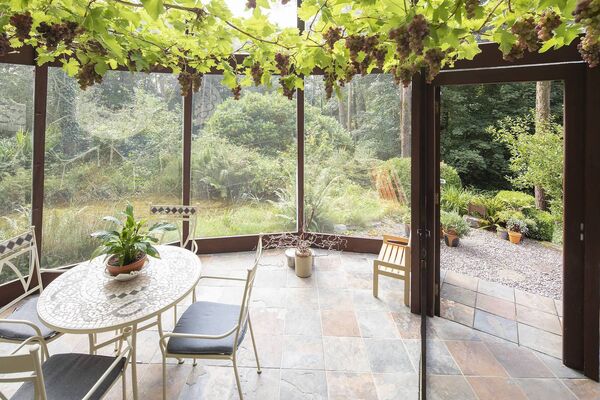 Woodsmoke has a short wooden gangway/bridge to the front door, while the grounds are sustainably managed with walkways, water harvesting, pond, veg and herb beds. Trees include a giant turkey oak, mature beech, sycamore, cedars, pines and arbutus.
You can read the original article at www.irishexaminer.com