Fusing local heritage and contemporary spatial dynamics, Casa De Mi Luna nestles into the scenic landscape of a nature reserve in the Czech Republic. Designed by Martin Zizka of Studio Circle Growth, the residence provides an idyllic retreat for an Argentinian-Czech family seeking respite from the bustle of Prague.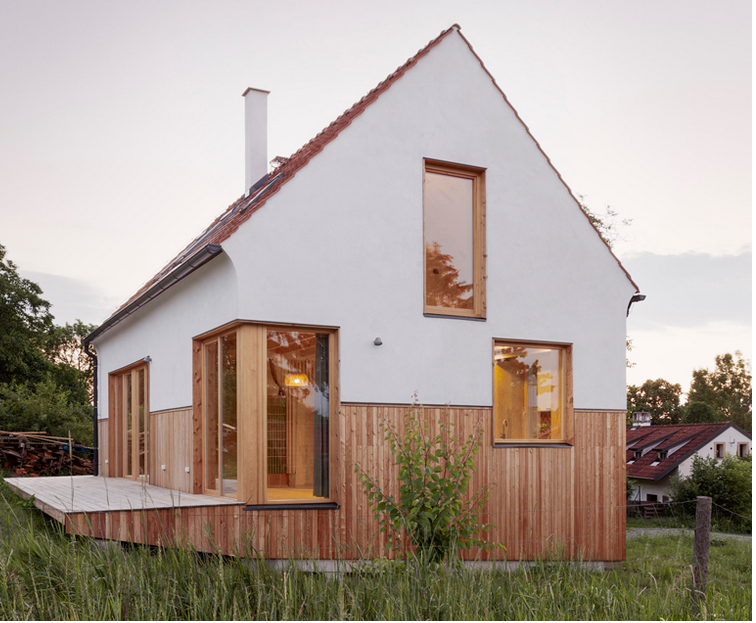 The space blends with the region's local vernacular by way of both form and materiality. The house has a simple symmetrical gable roof, rounded eaves, terracotta roof tile, lime render, and local larch. Meanwhile, the interiors are dominated by wood and earth, with soft touches of traditional blue, green and terracotta tiles.
The ground floor finds structure through a segmented staircase which curves upwards into the double-height second-floor landing. Two symmetrically poised rooms on this second level, boasting east and west orientations, feature arched ceilings as a result of a creative collar tie solution for the rafters.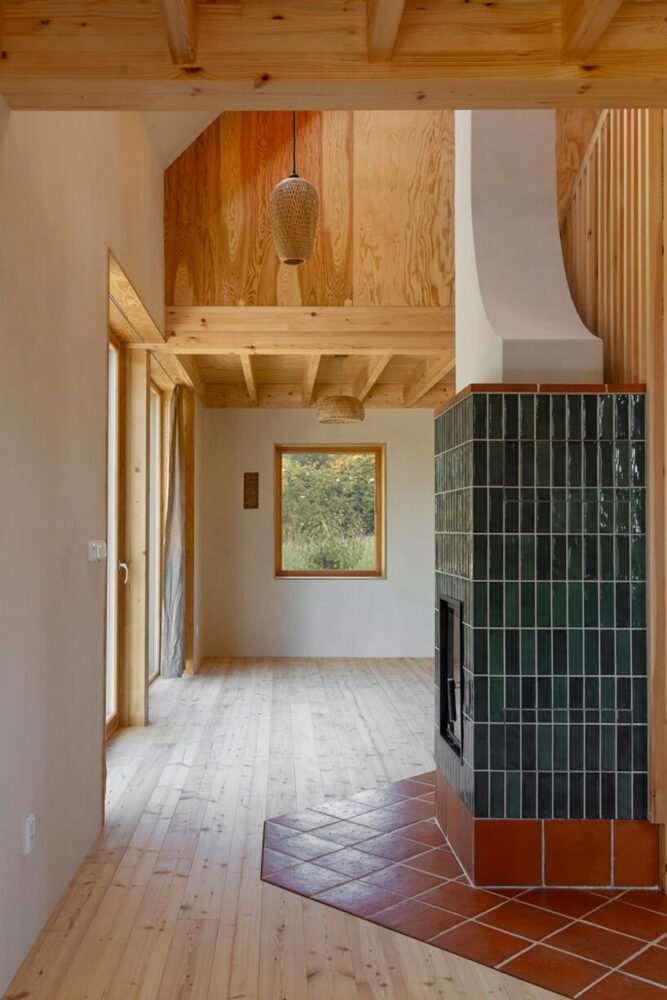 The fireplace, adorned with green tiles reminiscent of historical mass ovens of the region, occupies a strategic place between the living and dining realms to spread warmth evenly throughout the house. This further heats water, channeling it to a large tank stored in the utility room. As temperatures drop, the warm water permeates the walls where the clay plaster plays the role of a  thermal mass, releasing heat like an ancient mass oven. The clay plaster further regulates the moisture of the interior environment as well as the straw EcoCocon panels.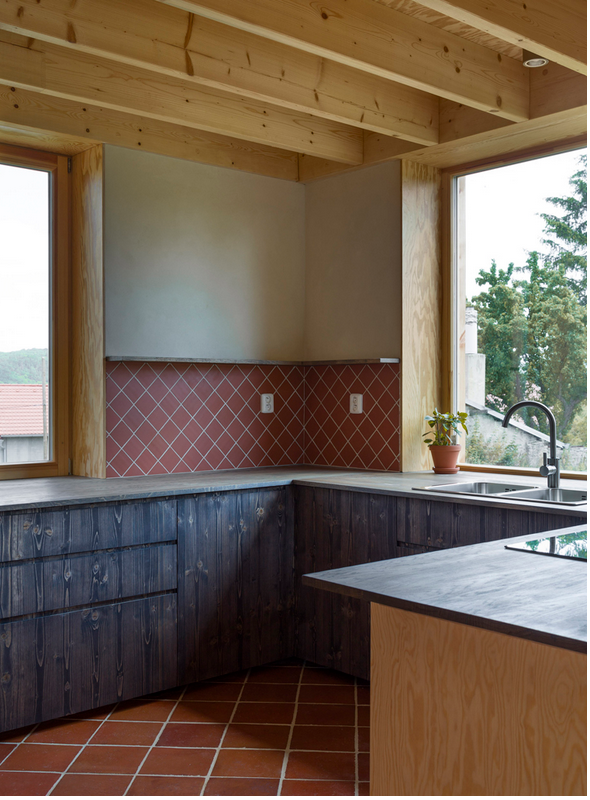 The house is built using prefabricated straw and timber panels which form the core, assembled efficiently on-site. Three centimeters of clay plaster envelope the interior, regulating moisture and temperature. The final layer is a soft white clay plaster along the internal surfaces.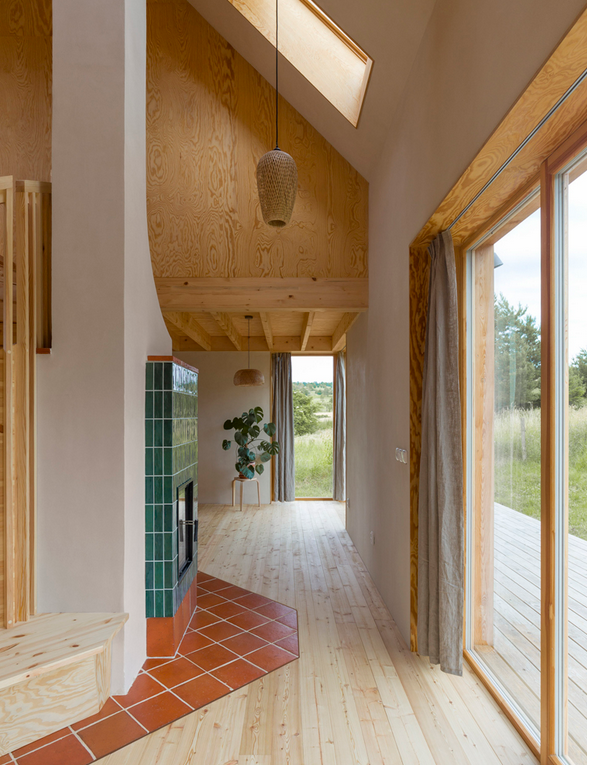 You can read the original article at www.designboom.com