Earlier this month I participated in a webinar titled Designing Highly-Sustainable Buildings featuring the Sketchup software team, along with Sefaira, a plugin that calculates various aspects of energy use pertaining to the design. A representative from an architectural firm that uses the software explained how they go about their designing, which is mostly for commercial projects.
It was immediately apparent to me that many of the designs did not appear to be inherently energy efficient, using vast walls of glass and reinforced concrete. The only way they were able to achieve "net zero energy use" was by slapping huge solar PV arrays on the roofs to cancel out the inefficiencies.
At a certain point, I posted a question, asking if they considered the embodied energy of the materials used in their calculations for net energy use. After the webinar I received an email directly from Peter Krebes, the founder of Sefaira, explaining that no, they do not consider embodied energy. He offered to phone me so he could explain their thinking about this.
So we set up a date to chat by phone. He described how his personal home was built largely underground, using insulated concrete forms, and that he expected it to last over 150 years. He claimed that because of the durability of the material and design choices, that the embodied energy of those materials was negligible in comparison. And he justified the net zero designation with the addition of PV arrays for electricity.
From my perspective, this is short sighted, because both longevity and embodied energy are important. We can no longer tolerate the use of energy intensive materials ignoring how the pollution they produce affects our Earthly environment.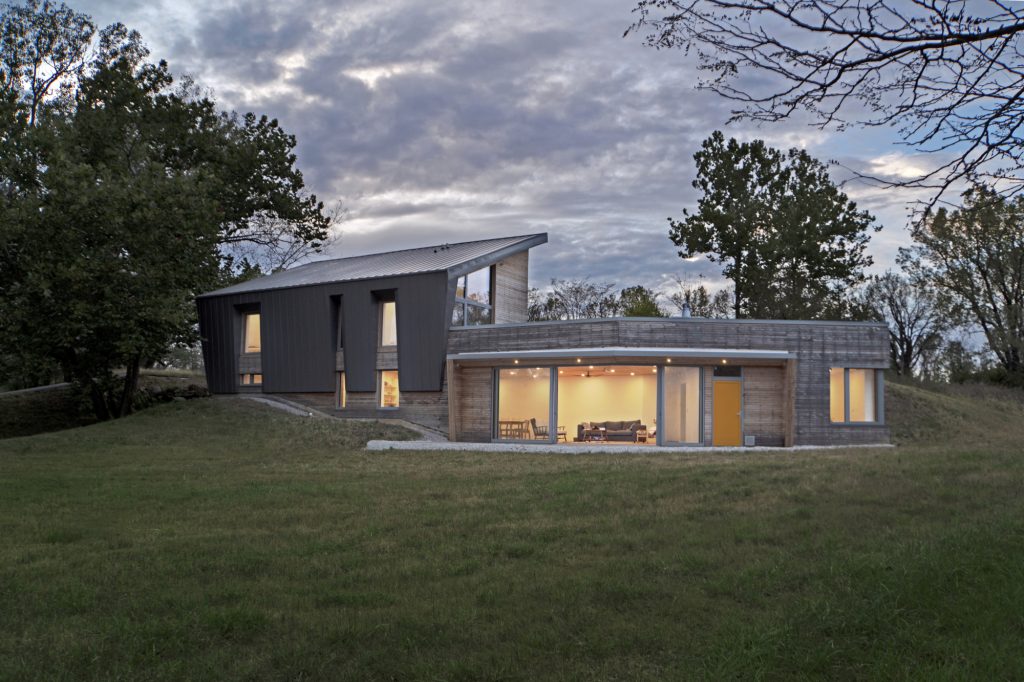 Peter suggested reviewing the building and performance of the Iowa Nest, his personal home, as it is presented at www.iowanest.com. There is much about the design and the energy efficiency that it has that I like. Still, less energy intensive materials could have been chosen.