I am pleased to report that there are some new earthbag projects happening in Haiti. In fact, there is a small mountain community, Leogane, where two unrelated projects are under way! Both of these projects have lively blogs where you can follow their activities almost daily.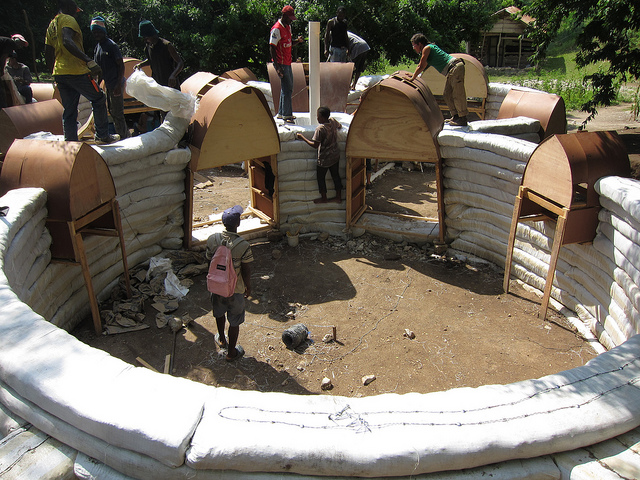 At blog.konbitshelter.org you can see how this group's first structure, a community center for the Mango Grower's Association and the village, will also be a hurricane and flood shelter. The building of this center is also functioning as a workshop, or a skill-share to introduce local builders and residents to earthbag building techniques. Some of the participants have been trained at CalEarth using the long tubes. It is  an interesting design that incorporates several integrated domes.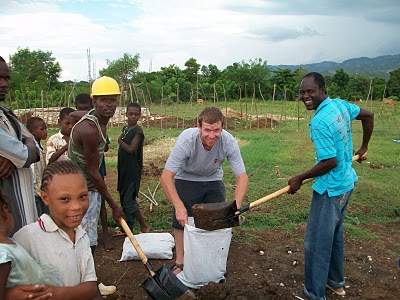 The other project is an orphanage and school and you can follow their activities at howsitgoinginhaiti.blogspot.com. Co-blogger Owen Geiger and Patti Stouter have been heavily engaged in this project for several weeks, creating specific plans to build from. We have actually introduced the two groups together and you can see from their blogs that they have now met and are sharing information and resources. We have also connected them with a visiting engineer, Bill Druc, who happened to be in the area and wanted to learn more about earthbag building and lend them advise about their projects.
I'm sure that we will be posting more information about these exciting projects as they evolve.