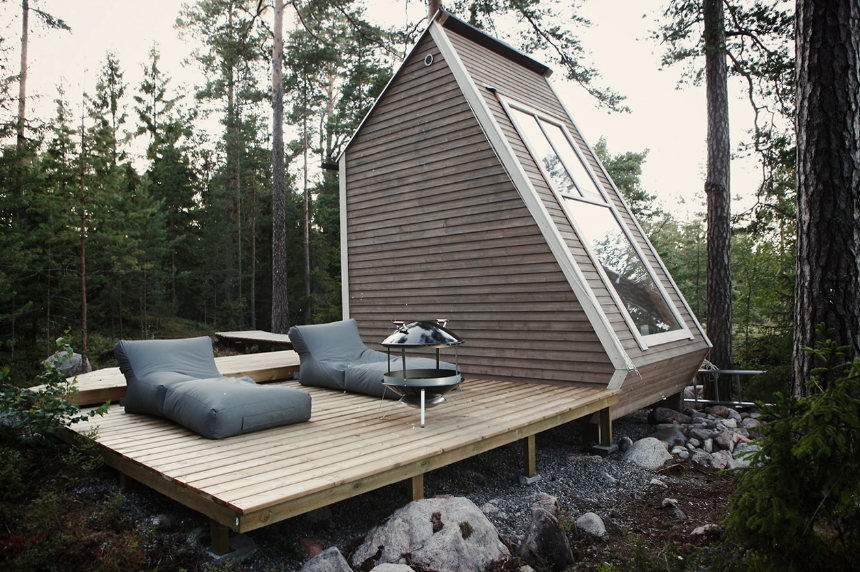 Nido (meaning "bird's nest" in Italian) is a tiny cabin with a 100-square-foot floor plan to meet Finland's zoning laws that do not require a building permit for houses with a floor plan between 96 and 128 square feet.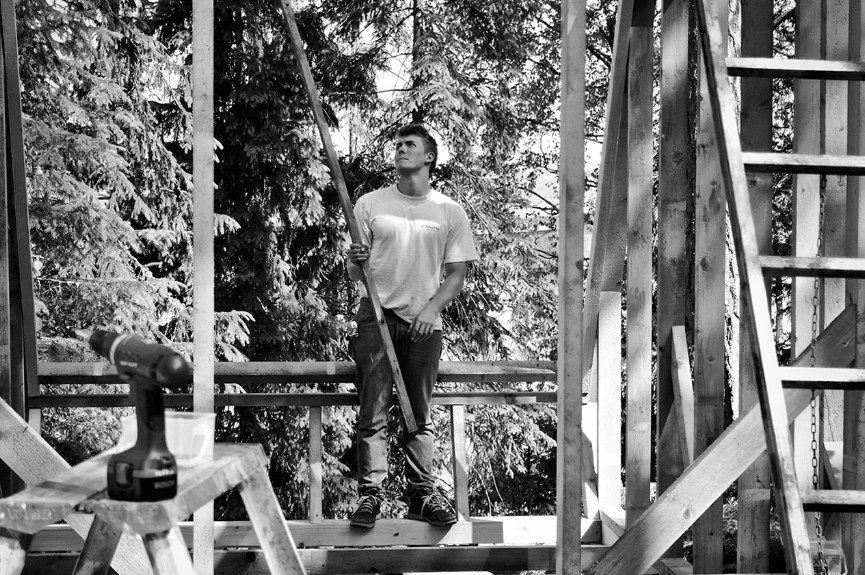 Robin Falck, of Helsinki, constructed his very own "compact getaway" deep in the woods, using mostly recycled building materials. He spent around $10,500, doing most of the construction work on his own.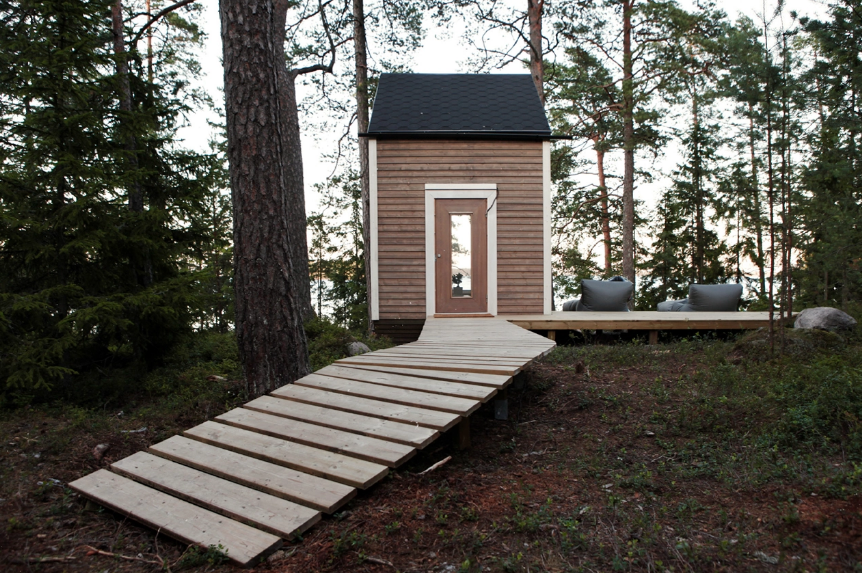 The cabin has two levels and keeps a low profile with elegant simplicity. A bare ramp walkway composed of wooden planks leads to the tiny cabin's entrance and connects to the cabin's side deck.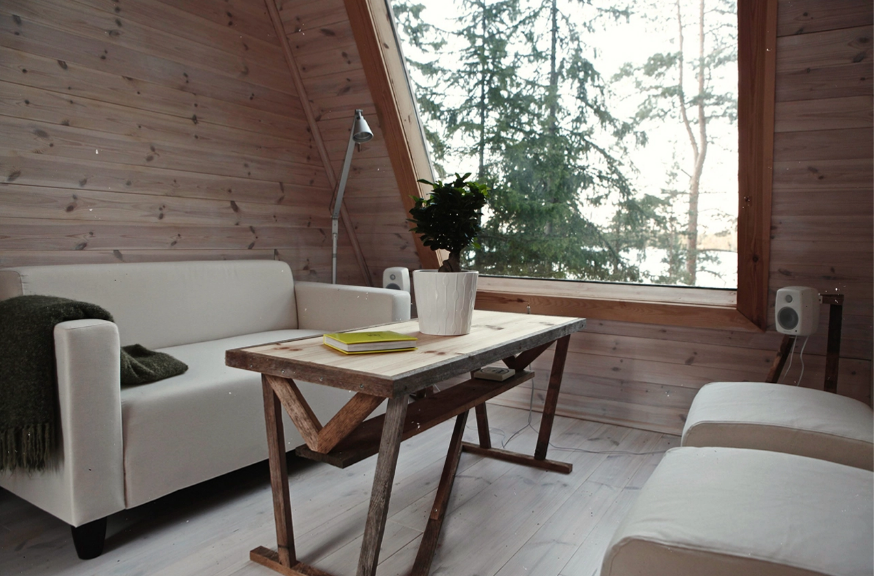 Inside, angled, expansive windows drench both floors with natural sunlight and compliment the home's natural wooden interior and soft hues of the Nordic-inspired color scheme found throughout the cabin.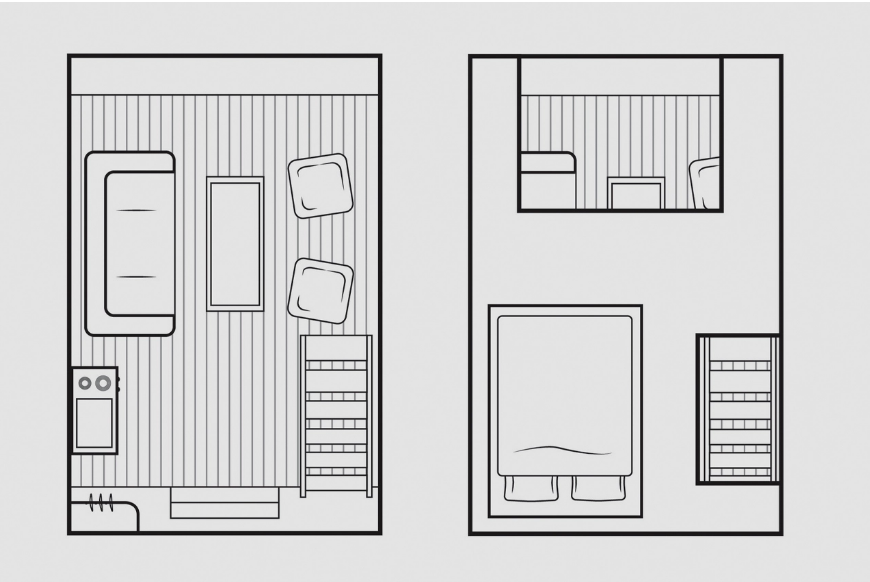 A micro-kitchen and living area fill out the cabin's first floor, while the second floor has the bedroom and extra storage space.
You can read the original article at www.yankodesign.com