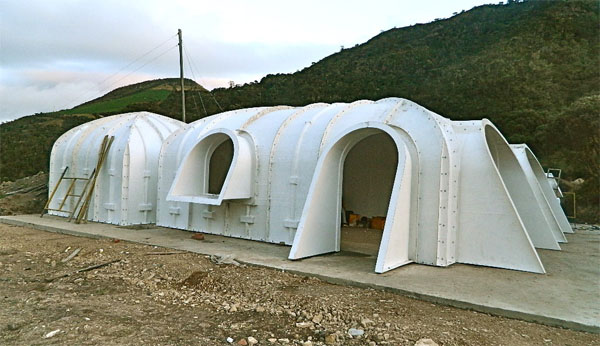 I stumbled upon an interesting approach to creating underground housing. The manufacturer of the system calls them Green Magic Homes. Basically the structures are composed of prefabricated sections of molded composite material that are connected together to create a variety of shapes. They are waterproof and will not rot, so they are quite durable. Once the sections are erected, which can happen very quickly, they can be coated on the outside with foam insulation (generally needed in most climates). The idea is to cover the whole house with earth to protect it and to take advantage of the thermal benefit of going underground. Unfortunately, the system can only support about 7 inches of soil, so if you want more than that it may be necessary to add additional reinforced concrete.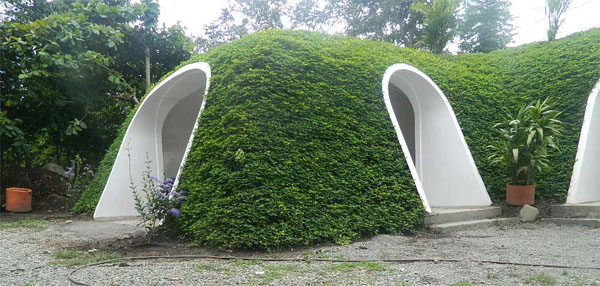 I have often advocated the concept of covering common vaulted steel structures (also called Quonset huts), but this has the advantage of being sanctioned by the manufacturer and being made of material that will never rust or degrade, supposedly.
Of course they are not particularly green in that the manufactured components may have a lot of embodied energy and need to be transported quite a distance. Still it is an interesting concept.