Daniel and Katherine Ray first came across cob houses when they were in college. "We stumbled across a photo of a cob house in Wales and we got really interested, so we started collecting lots of pictures of other people's cob houses. It was a pot-shot dream that we really wanted to do," Ray said.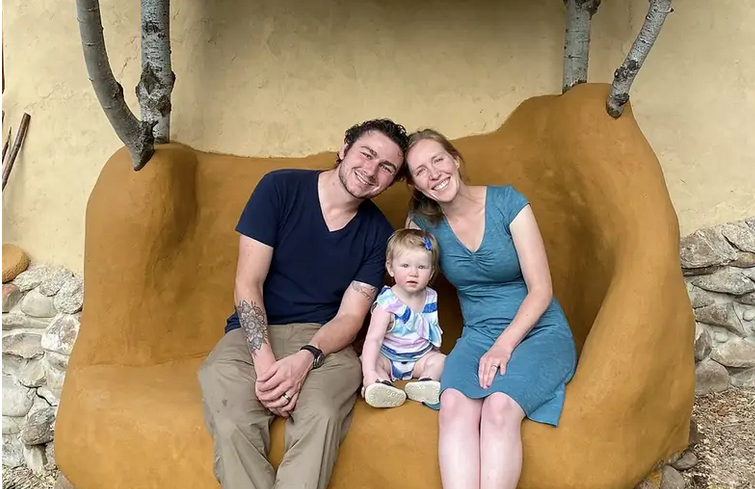 Ray's parents owned an empty acre of land in Montana that used to be a horse pasture, and they granted the couple permission to build on it. "And so we did. Our first home was like a 300-square-foot cob house on their property," Ray said. They saw their first cob house as practice for the new space they had in mind.
Then they purchased a plot of land in the Bitterroot Valley in Montana, and started building their second cob house in the spring of 2016. The couple spent almost three years trying to complete the project by hand. "We both had full-time jobs and then would also work about 40 hours a week on building the house," Ray said.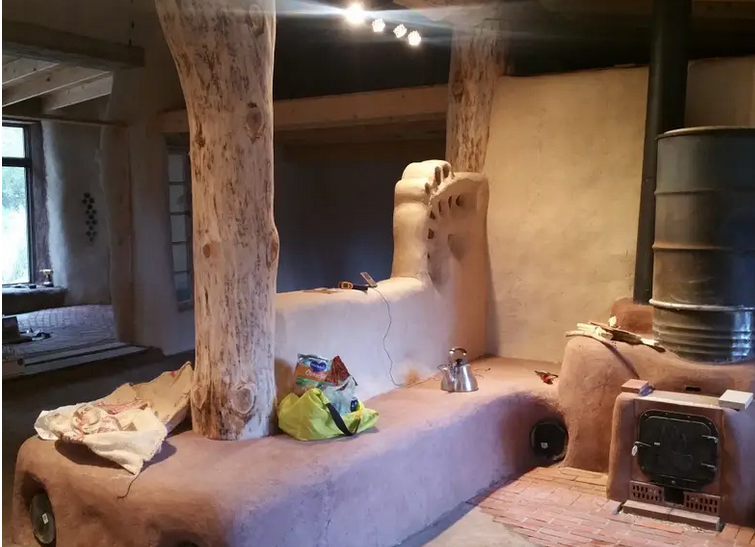 Not only did they design the house, but they also sourced the natural materials required to build the structure.
"To make cob, you basically take dirt that has a solid amount of clay content — which is usually anywhere from 30 to 50% clay — and you mix with water until it's a good mud-like consistency before you add straw," Ray said. "You stomp it all together, so you're just mixing it on tarps with your feet."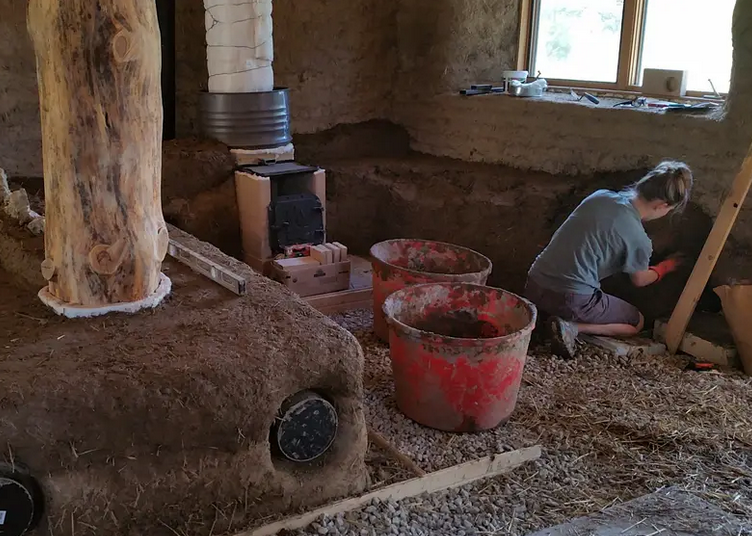 Most of the building materials needed were sourced locally. "All of the straw that we used for the walls is from the area. All of the soil, which is the main component of the walls, is from a quarry that's about five miles away from the house," he said.
Before the walls could be constructed, the couple had to first excavate the ground to make space for the foundation. "We rented a small excavator, dug the foundation out, and then we just started building from the ground up," Ray said.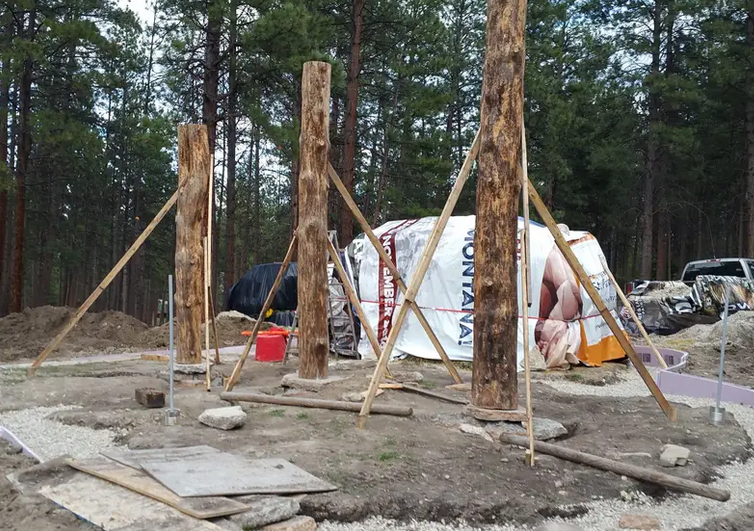 "We both graduated with anthropology degrees, and I have a master's in library and information science, so I'm really good at doing research," Ray said. "We had zero contracting experience. Neither of us had built anything really, other than cabinets and stuff like that."
Thankfully, family members chipped in to help whenever they could, which meant that they didn't have to hire any external contractors, he added.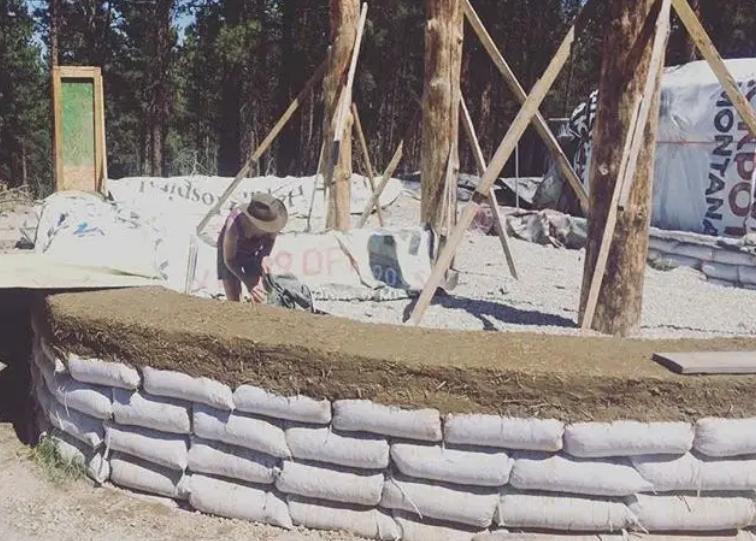 "So where we're located, there are not very many building codes or permitting required — that's kind of the reason that we chose the area as well," Ray said.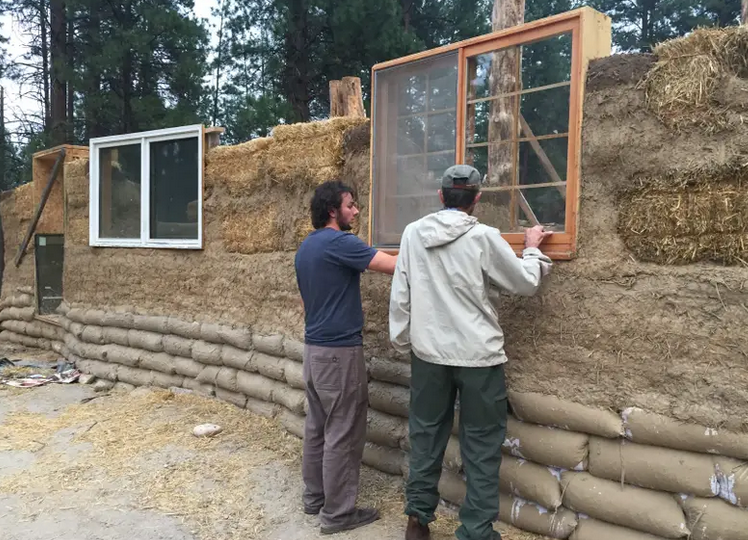 "It's straw bale and cob hybrid structure where you're building up layers of bale with four to six inches of cob on the inside," he added.
"We adopted a technique that uses lime plaster instead of clay plaster, and that's finished with an olive oil soap that waterproofs it," Ray said. "It's a Moroccan technique called Tadelakt."
Moreover, almost everything in the house — including the walls — is curved, he said. "There's no straight wall, there are no 90-degree corners in the house, really. It makes for a much more aesthetically-pleasing structure," he added.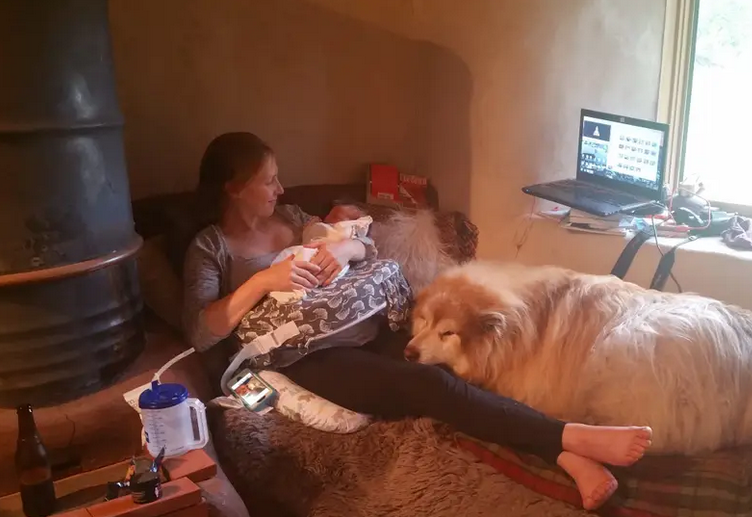 "The walls are two and a half feet thick, so all the window sills are that deep," he said. "It creates a really beautiful space."
The couple moved into their new cob house in the fall of 2019 — shortly after Katherine gave birth to their daughter.
There are two bedrooms and one bathroom in the house. Ray says they draw electricity from the grid and rely on a well on the property for water.
Instead of a flushing toilet, the couple uses a composting toilet in their bathroom. "It's a sawdust toilet," Ray said. "So after you use the toilet, you put sawdust on it, and then it gets emptied into a larger composting area we have on the property."
"Our walls are two and a half feet thick — they absorb a lot of heat from the sun and from our wood stove inside. And then it reflects back during the day," Ray said,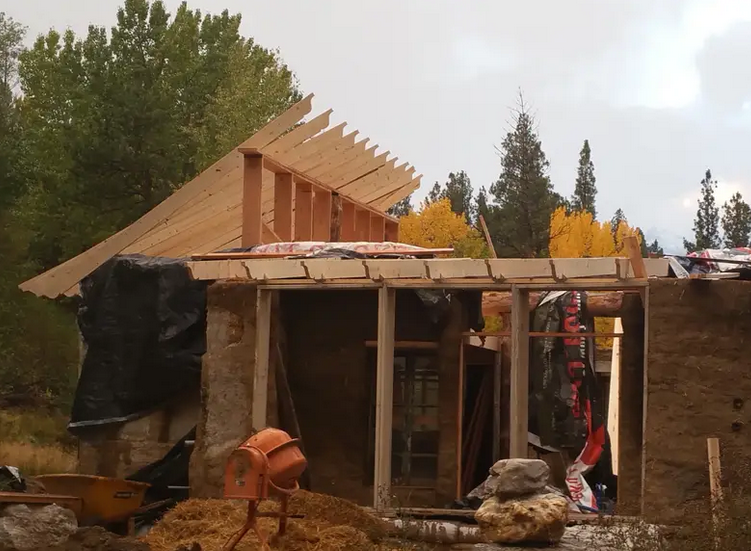 Although temperatures in Montana can go up to between 90 to 100 degrees Fahrenheit during the summer, temperatures in the cob house can stay in the low 70s without air conditioning, he added.
Since the couple paid for their cob house out of pocket, they don't have housing debt. "A house like this could be as inexpensive or expensive as you want it to be," Ray said. "The first house that we built, we didn't have any money then, so it cost us about $3,000 to $4,000 to build that 300-square-foot house. But then this house is much bigger and has more amenities, so it was more expensive."
Rather than doing commissioned builds for others, the couple's central focus is spreading knowledge through workshops. The costs of the workshops range between $120 to $500, and they cover specific topics such as how to make earth-based plasters or install earthen floors, per the couple's website. They also host four-day and nine-day building immersion camps where participants learn how to build a full structure by working on a guest house.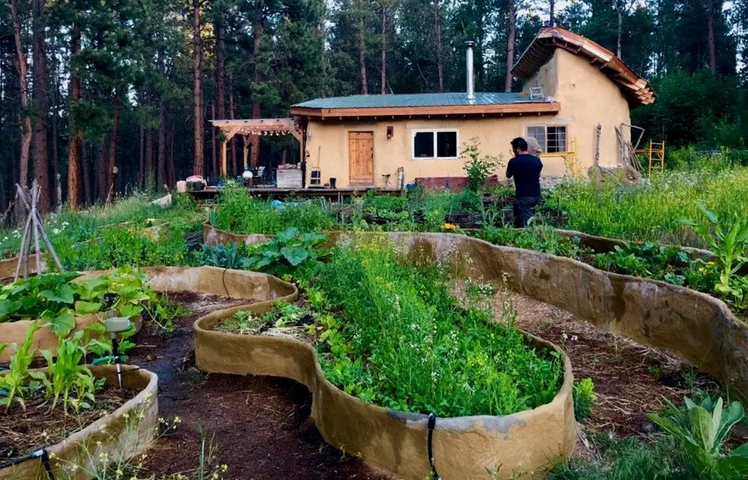 "If you design a house that's much more compact, it's going to reduce the price by a huge amount. It's also going to reduce the amount of effort that you have to put into building the house," Ray said.
Anyone interested in building cob houses should also research as much as they can — not just on the building techniques, but also on what types of material options are available to them locally, he said. "It doesn't make sense to build a straw bale house in an area where you have to import straw from elsewhere. That's where you save a lot of money — by using local resources," he added.
You can read the original article at www.businessinsider.com