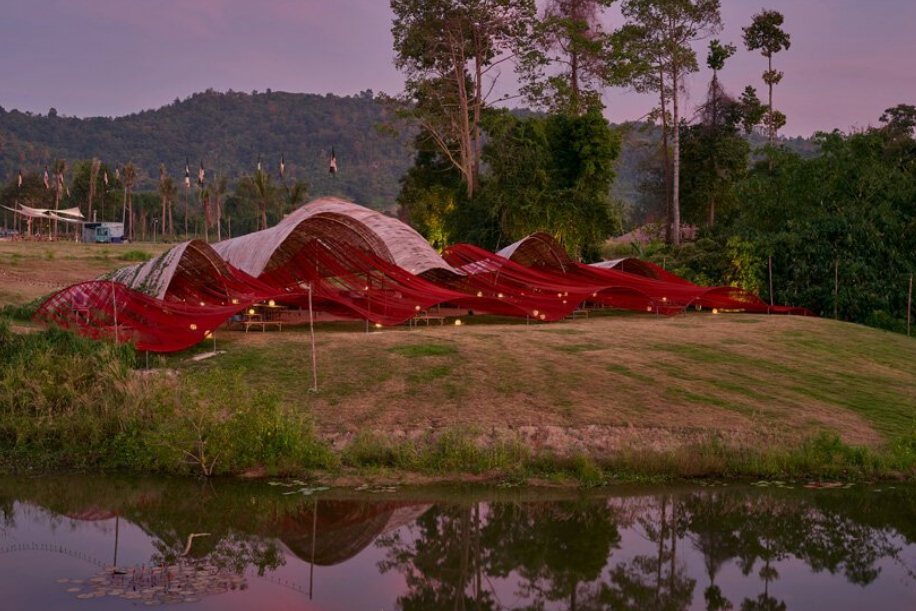 This bamboo construction has served as the setting for experimental music artists from all over the world at an annual festival in Thailand. Due to the coronavirus pandemic, the stage has been transformed into a 'theater cafe' by weaving fishing nets through the bamboo roof of the original construction.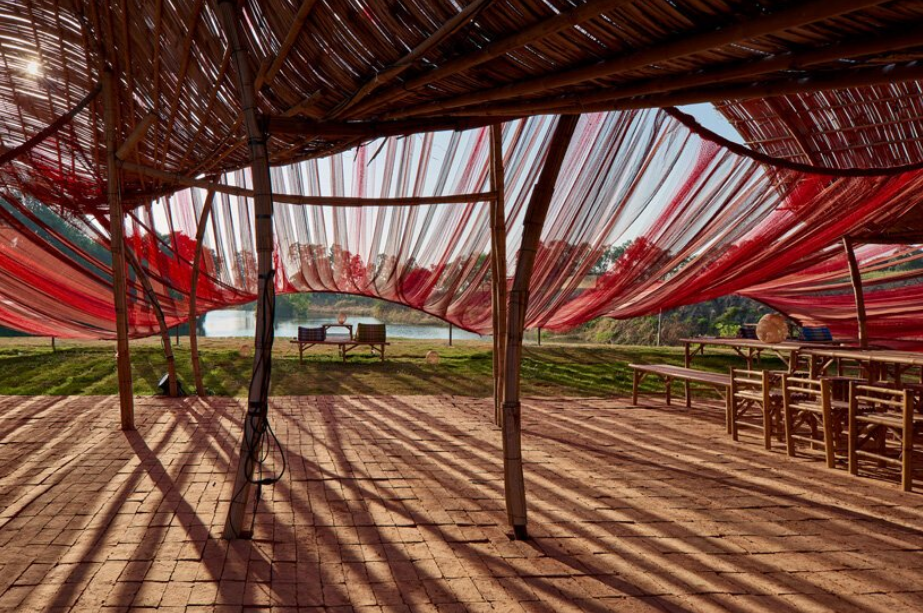 The back of the stage now serves as the front of the restaurant, offering great views of the lake. at the same time, the center of the stage now serves as an open bar, while on the stage's wings, visitors can relax and dine at long tables.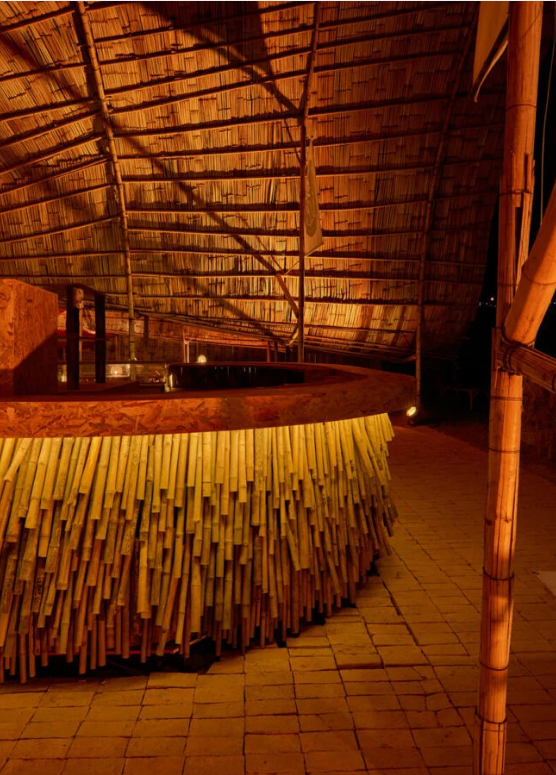 The red and orange fishing nets serve as shading for visitors.The shape of the installation mimics that of the original stage, serving as an extension of its undulating form.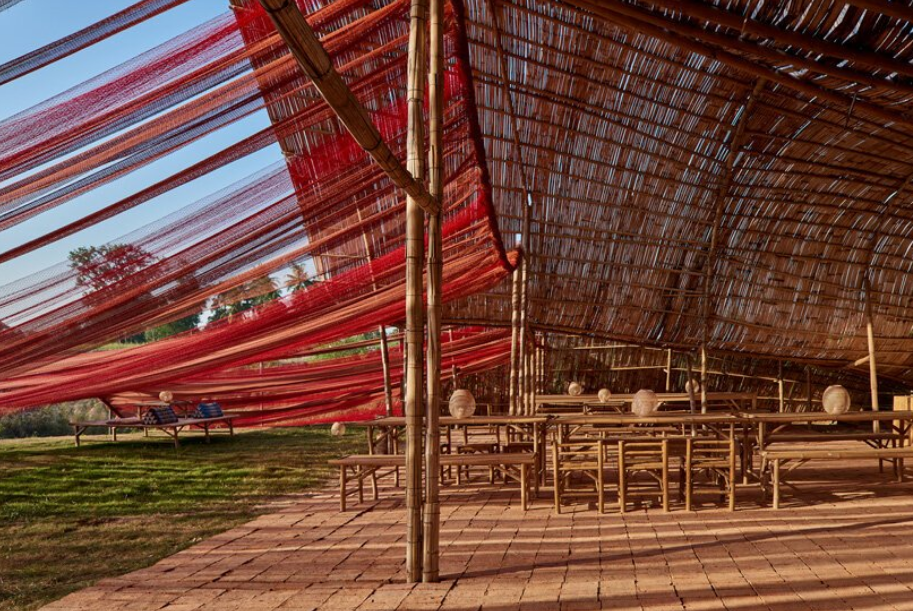 You can read the original article at www.designboom.com