Demolishing buildings is a $4 billion industry, with that number expected to rise. In 2010 an estimated 104 million tons of materials flowed from project sites creating nearly 40% of the nation's annual solid-waste stream. In the UK, the construction industry accounts for 60% of all materials used, while also generating 45% of all CO2 emissions through the construction and demolition process. Current projections show that material extraction will triple over the next three decades, and also triple the waste production by the end of this century.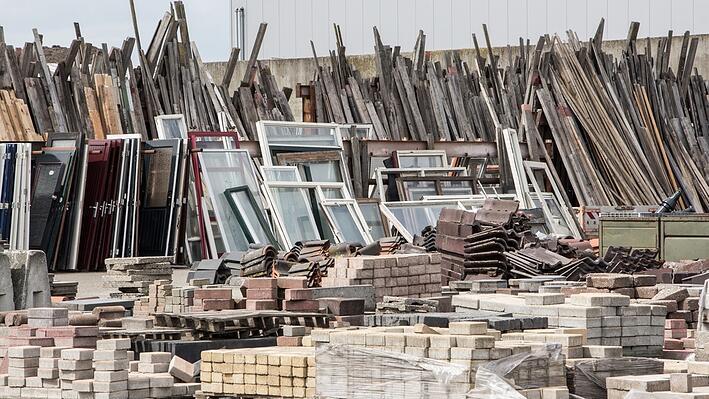 The standard process for clearing a demolition site is for the contractor to hire a demolition firm that will tear down the building and then bring in a waste hauling company to take the demolished pieces to the dump. Pieces of the building that could be salvaged, like doors, windows, high-end finishes, and large scale materials, are often not preserved due to time and the lack of space to store the materials, and no system in place to redistribute the materials. It's much easier to send the stuff to a nearby landfill.
If a building can't be remodeled or reused, how can we transform its materials and give them a new life that will help reduce what we pile into landfills?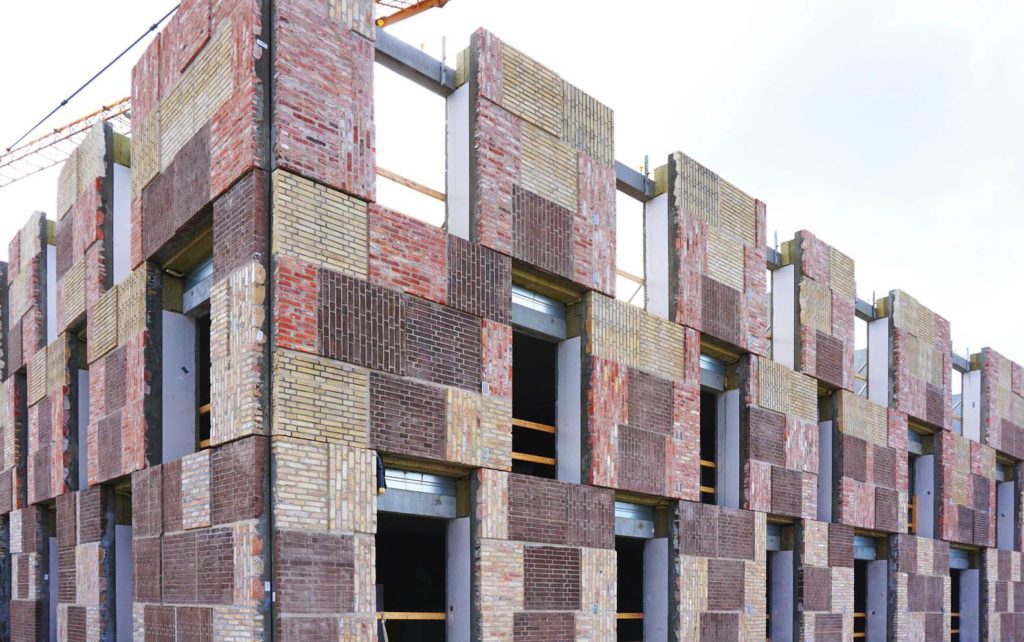 The Lendager Group in Copenhagen has explored the possibilities of reusing materials from a demolition site in a newly constructed building. Their Resource Rows project is a housing complex built out of recycled materials from the area. Most notably, the facade features a unique pattern of brick tiled in different directions that pays homage to the character and history of the Carlsberg breweries, old schools, and abandoned homes that they were reclaimed from. The bricks for this project were sliced into modules, processed, and placed to create a new facade. This technique reduced the overall CO2 emissions of the construction phase.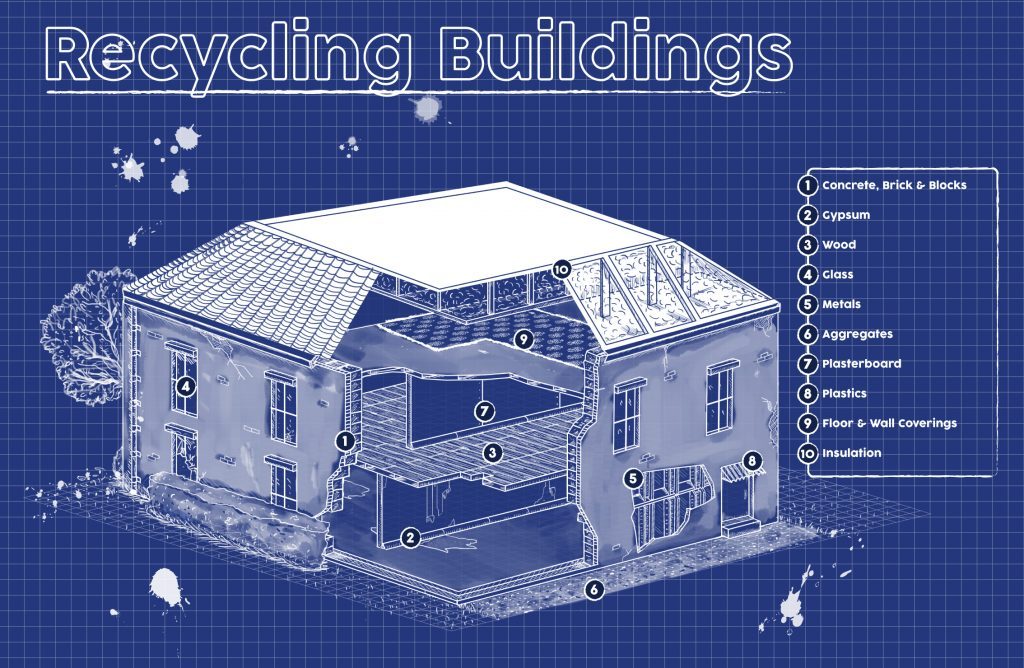 Fortunately, due to the practice's growing environmental awareness and pressure from society to create more sustainable solutions, we are slowly moving towards a better recycling process. As landfill prices slowly rise and project budgets become more stringent, many architects and contractors are discovering ways to give a second life to building materials. The desire for all new things in construction, which stemmed from the factory improvements during the Industrial Revolution, is slowly becoming a thing of the past, especially as technological advancements make the process faster. Recycling plants can transform more materials, and demolition equipment itself has been swapped out for machinery that can cut down and sort, rather than destroy building pieces.
You can read the original article at www.archdaily.com