Casa Ballena is an art center designed for Mexican and international artists in Los Cabos, Mexico. Its design takes advantage of the topography in order to play with different heights and create a natural buffer that allows both views and private space. The earth that was removed to create the platforms was reused to build the rammed earth walls.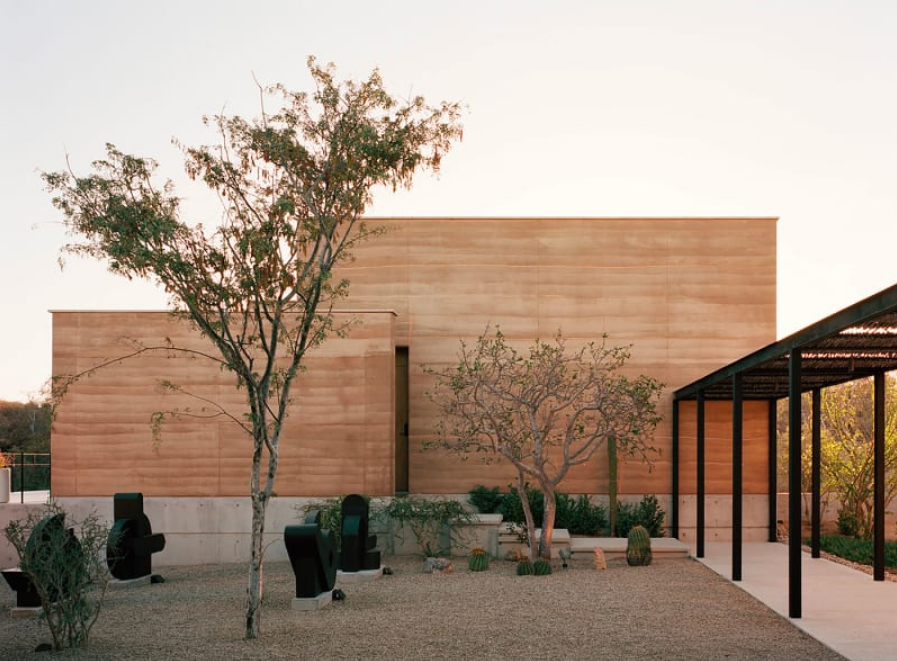 Casa Ballena offers three workshops, an exhibition space, several multi-purpose patios, administrative area, dining and living halls, warehouses and a large natural area that shelters the native vegetation of the region.
The rammed earth brings character, textures, a micro-climatic that suits Los Cabos, and acoustically isolates the workshops.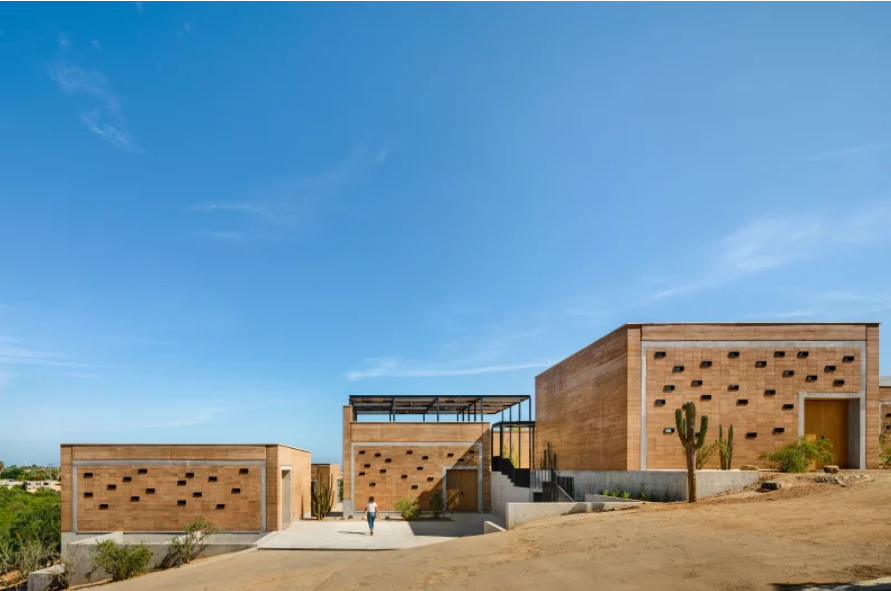 The orientation was planned according to each building's function, positioning the workshops facing north, while the living and dining halls, administrative area, and future residences face south with views towards the marina at Puerto Los Cabos. Each building zone helps to provide shade in the different patios and responds to the privacy needs required by each area, from the most public to the most private.
The gallery which is north-south oriented has natural overhead light which, because of the geometry of the roof, allows a better diffusion of light for the exhibited art pieces. The gallery, together with the painting and typography workshops have the same orientation giving the artists assurance that their work will have the same light exposure throughout.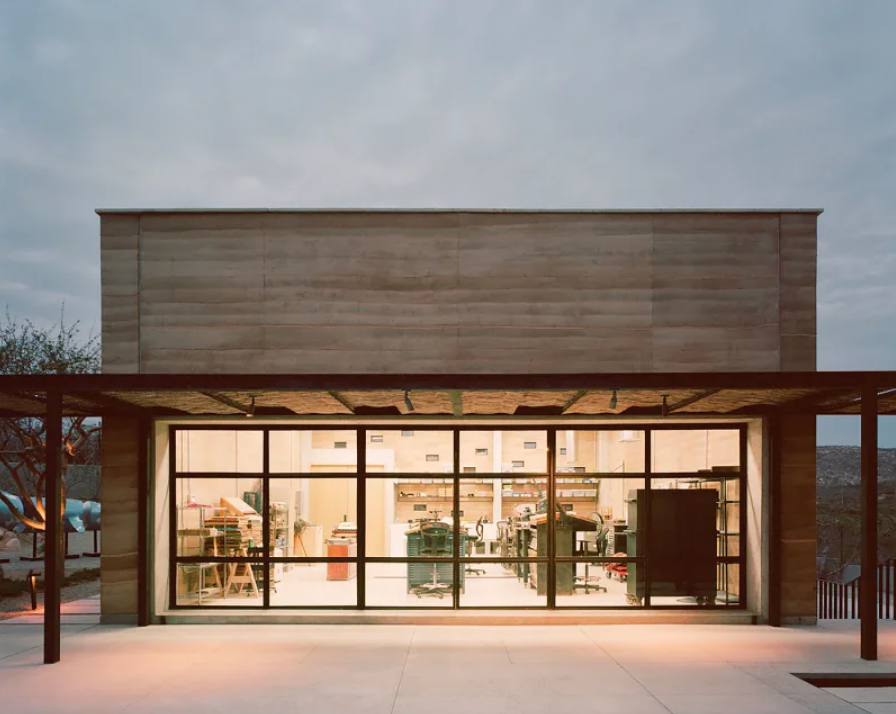 The print workshop has controlled light openings according to the functions performed there.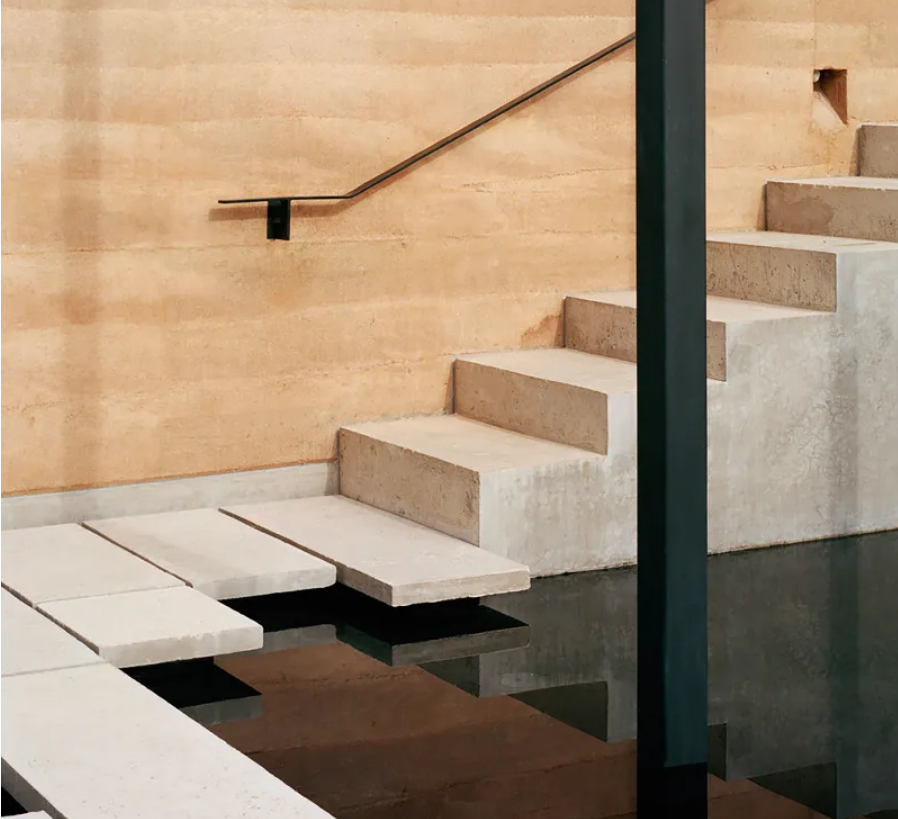 The workshops and the gallery enclose the main patio which provides a work and contemplation space for artists with a water mirror.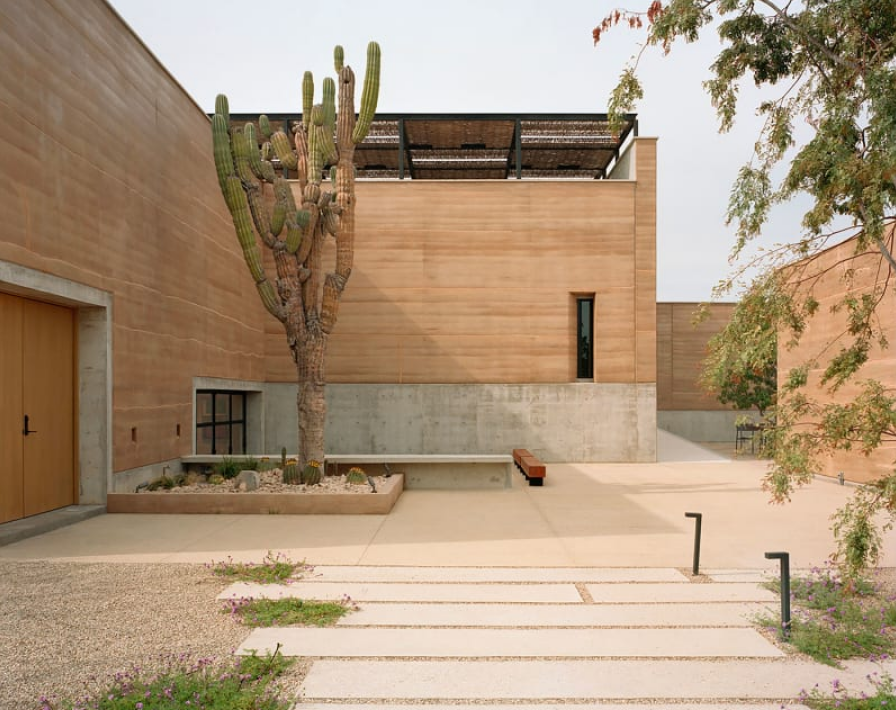 The gallery's rooftop can be accessed from the patio and turns into a lookout point and botanical garden thanks to the planters which also provide light inside of the gallery. At the same time, this gallery rooftop is linked to the print workshop rooftop: a perfect space to socialize under the shadow of the pergola.
The private studio which is separated from the rest, not only serves as paint workshop for artists but also a resting hall furnished with bathroom and kitchen. It has a terrace facing south and covered by a pergola, providing a peaceful space to contemplate the landscape and the marina.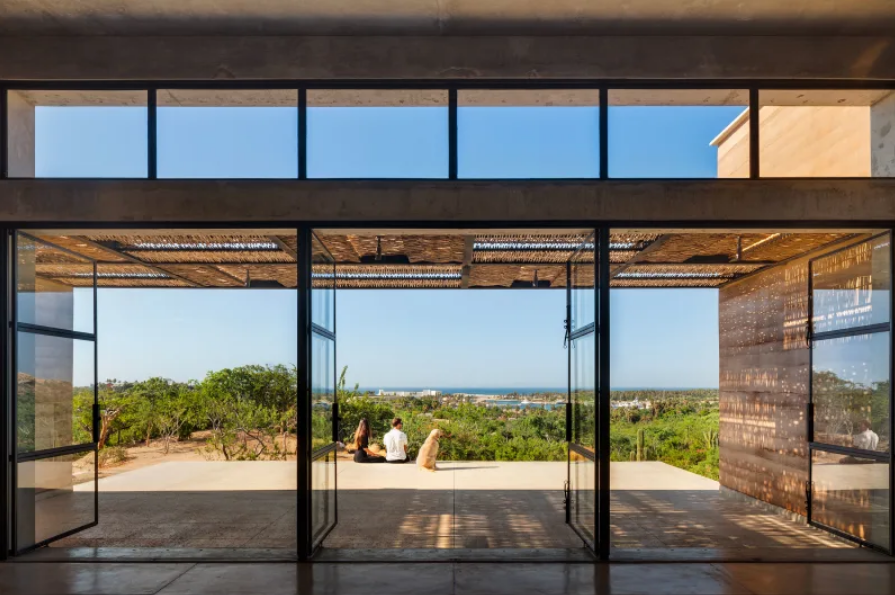 You can read the original article at divisare.com Photos are by Rory Gardiner and Rafael Gamo