When Myriam Ramsey visited the Permakultur Kalimantan Foundation in Indonesia last January, Frederika and her husband Jayadi were just completing the construction of a café they expected would provide a small amount of money to supplement their permaculture project. They had no idea of the consequences of this Café.
Up to this point, their project had been conducting workshops on sustainable farming in partnership with the 1,000,000-tree project. The farmers that attended were from villages several hours away. The techniques these farmers learned were successfully implemented in their villages with great benefit to the environment and health of these communities.
But none of the farmers near the project were interested. These farmers continued to use pesticides causing the land to dry up and health problems for the villagers. But Frederika was patient and understood you can't force people to listen, learn and change. The attitude of her neighbor farmers all began to change with the opening of her café and the effects of Covid on the areas around her farm.
The café has become a place to get something nice to drink and sit and relax outside and visit. Suddenly her neighbors are open to learning about sustainable farming. Seeing and tasting the delicious food and beverages she sells that have been grown in ways that build the soil and without pesticides have opened the feelings of her neighbors. The café is so popular the new problem is how to keep up with demand.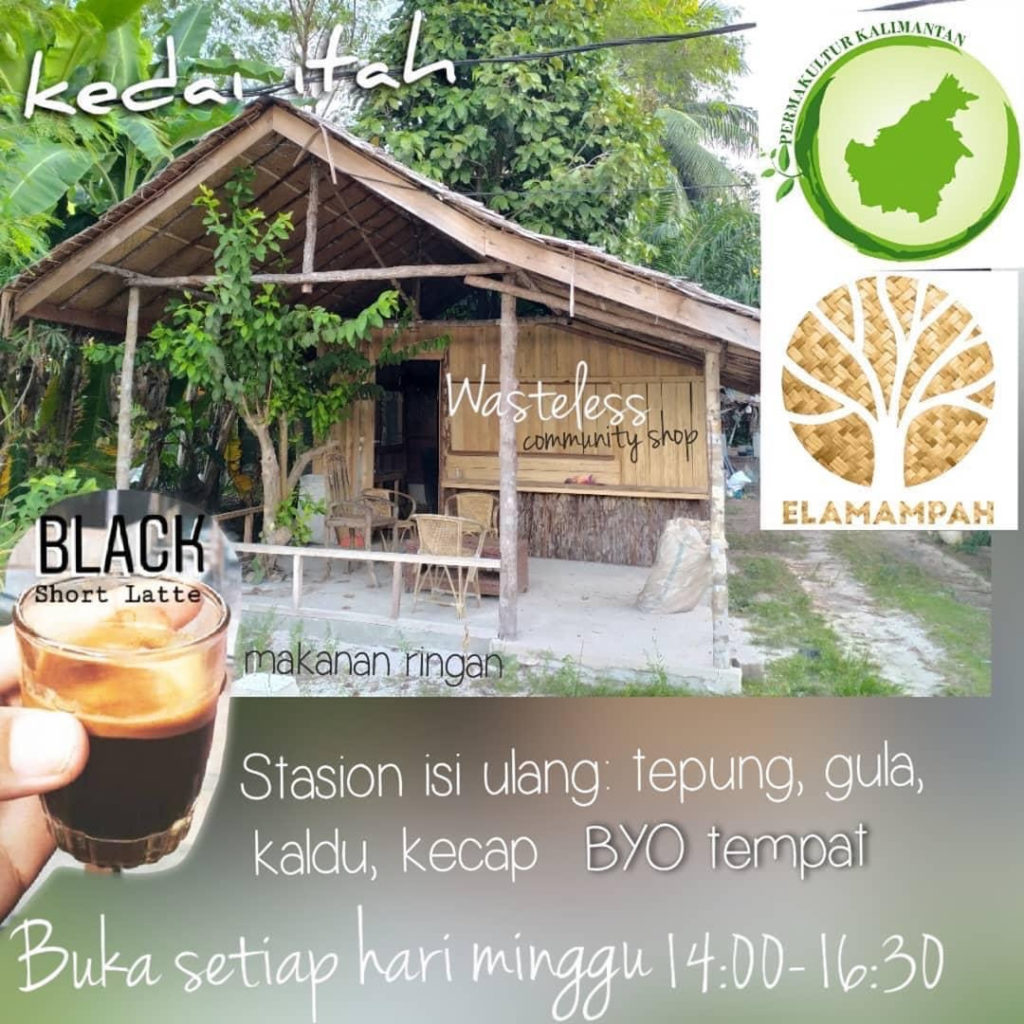 Frederika was recently interviewed on the podcast, Beaming Green, Episode Two – Pioneering Permaculture in Borneo, Indonesia. It's a wonderful and inspiring story filled with courage and amazing event after amazing event.  Click here to hear the podcast