Delta Bay, a 12-acre RV park and tiny-house resort, on the banks of the San Joaquin River about 40 minutes outside Stockton, California is a legal tiny home community. Homes on wheels started rolling in just four years ago.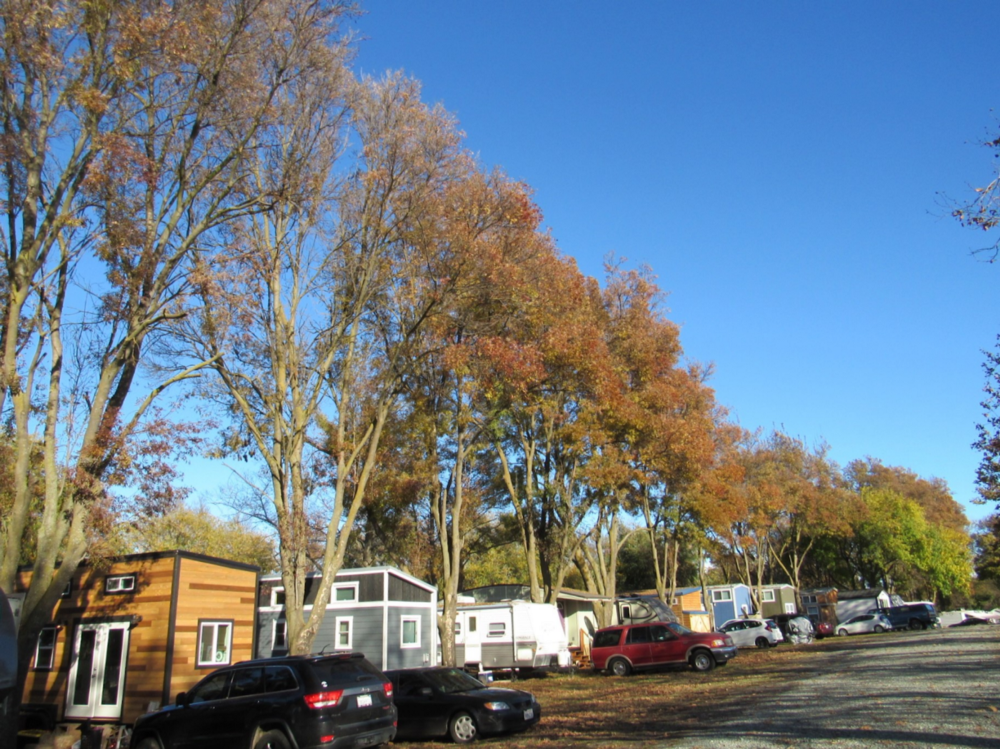 The community has a biannual Tiny House event  where tiny-house owners open their doors and allow the curious to tour their properties and ask questions.
In a 2018 study conducted by the National Association of Home Builders, over half of Americans who were canvassed said that they'd consider living in a space less than or equal to 600 square feet. The largest home currently sitting at Delta Bay comes in at roughly 28 feet long and somewhere around 300-plus square feet. Or the size of a small studio apartment.
Delta Bay Park is, at its core, an RV park, complete with a bustling community center, chlorinated pool, playgrounds and a sense of community. Recreation Vehicle Industry Association (RVIA) certification, which costs no more than $100, is mandated by all legal tiny-house communities in California. Even though the park's 132 slots are mostly taken by conventional travel trailers and fixed cottages, about a dozen spots are dedicated to tiny homes, and that number is expected to grow in the coming months. The tiny-house plots sit on level, lush ground that gives lodgers patios, barbecue pits, potted gardens and even the odd above-ground koi pond.
Corinne Corley, a retired Kansas City lawyer, says, "When you strip down your life to what's important and what's not, your days become clearer. You smile more. You feel better. People notice you because you're content, not bogged down with content-filling acres of space in a four-bedroom home you live alone in. When you walk away from materials and simplify things, time opens up, and you make connections with people who may follow you for a lifetime. Isn't that what being alive is about?"
You can read the original article at thebolditalic.com where there are more photos and descriptions.