Adobe is one of the few materials whose production, lifespan, and disposal results in net-zero carbon emissions. In this article we will highlight the use of adobe in Araukaria Arquitectura's project El Encuentro on the outskirts of Bogota, Colombia which has a humid, rainy climate.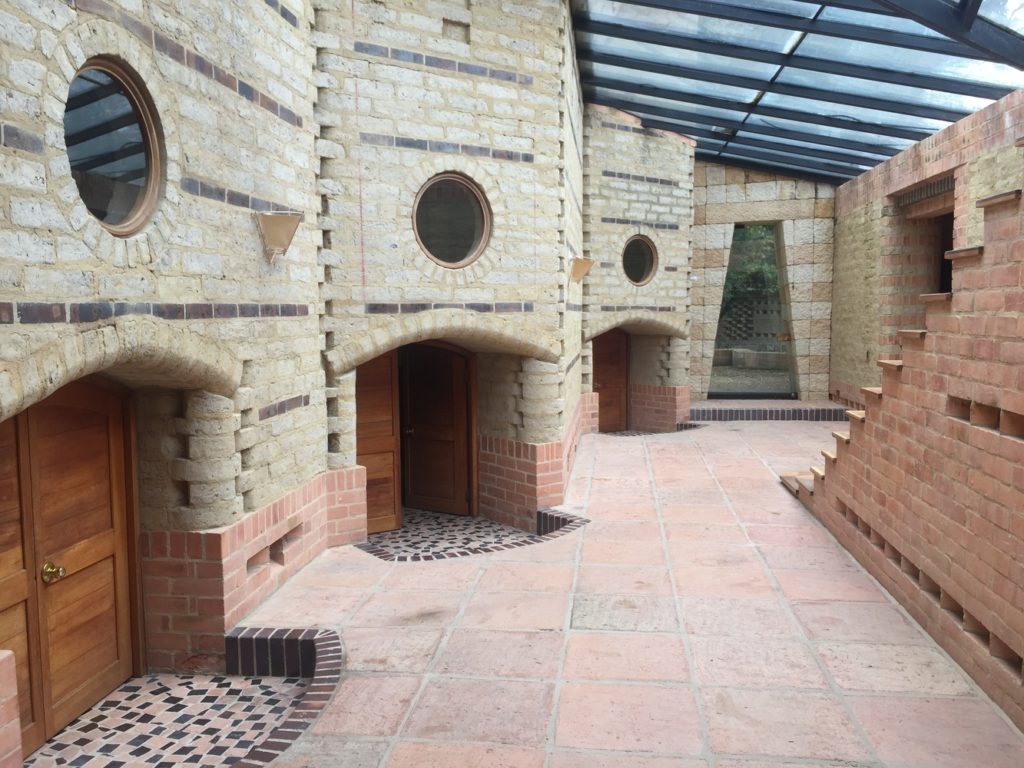 Adobe block walls, unlike rammed earth, can be built rather narrow. In fact, a wall of 25 cm (10″) wide is able to absorb heat to warm the interior while rammed earth walls, which can be built to over 60 cm (2′) width, provide cooler spaces.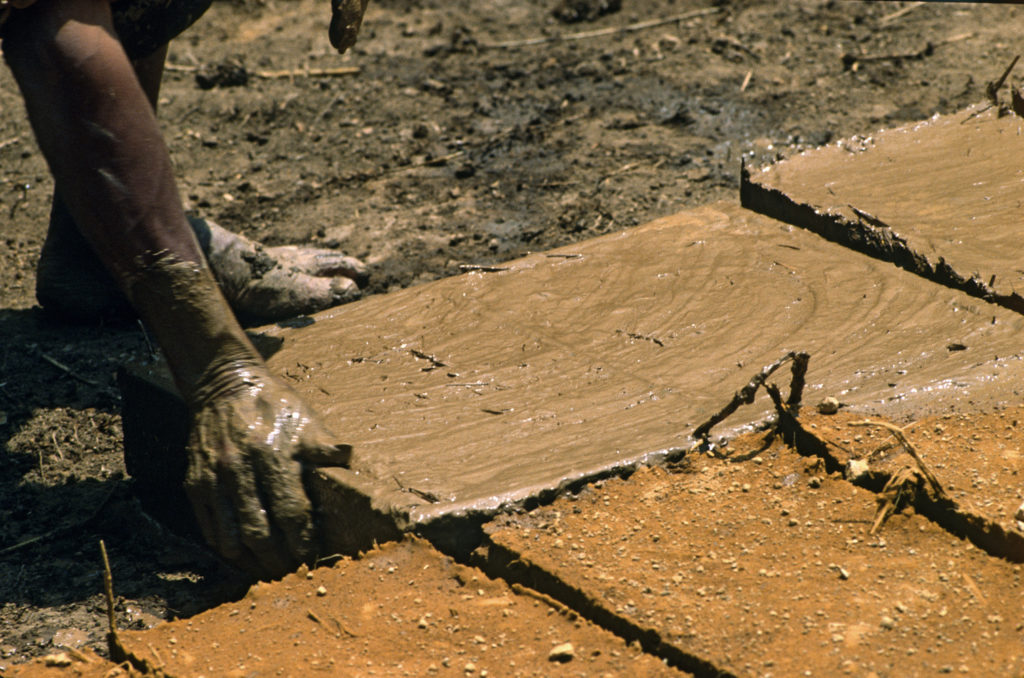 Adobe blocks are made on-site, making blocks that vary in both color and shape giving adobe its unique character. Adobe can also be easily remodeled or repaired.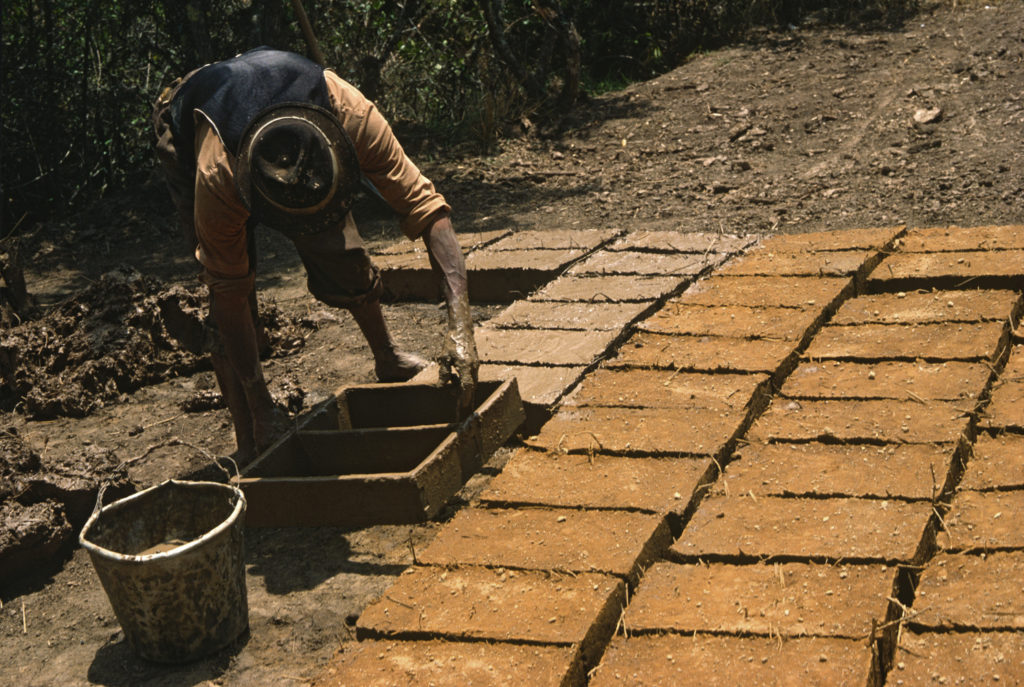 To make adobe blocks, it is necessary to choose the right type of earth. If it's too sandy, the blocks will crumble; If it's too wet, they won't keep their shape. The ideal mixture should have enough clay for a malleable but structurally sound block.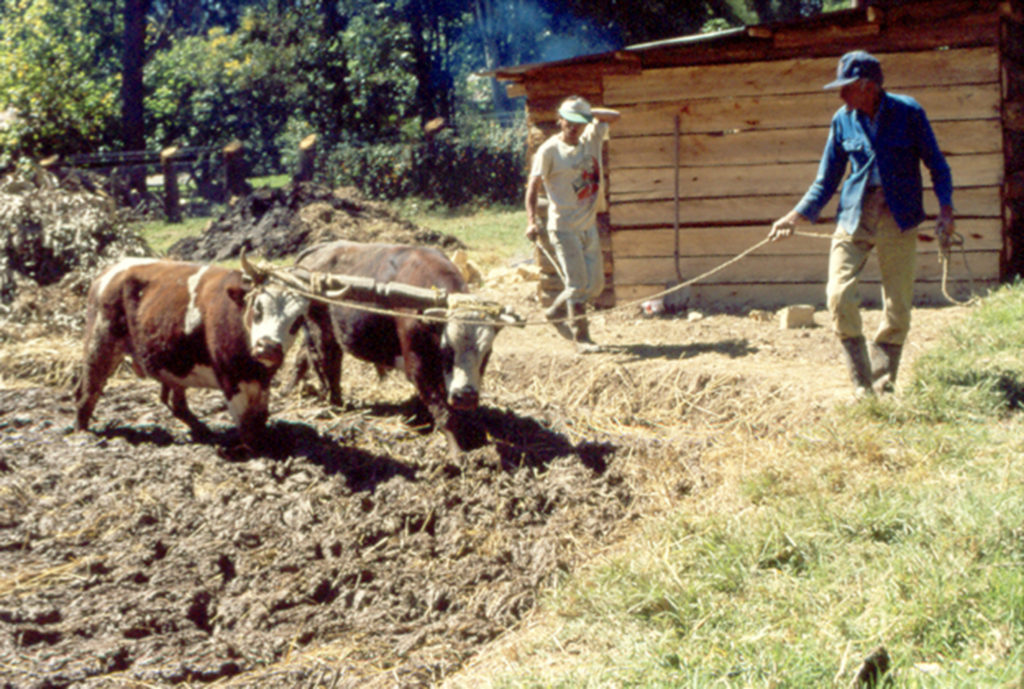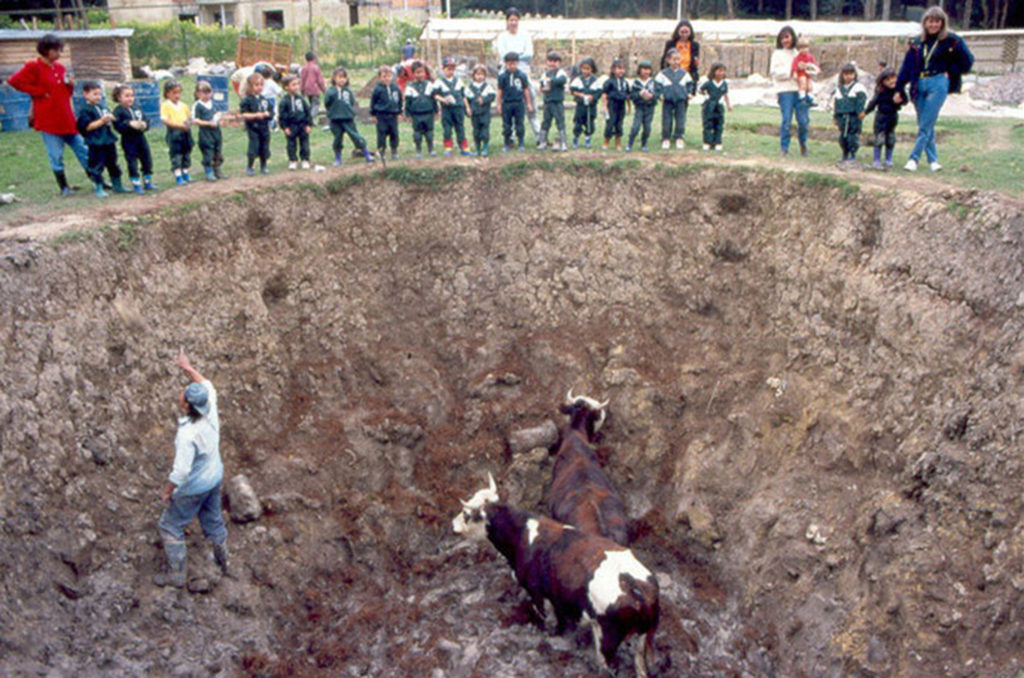 Traditionally, oxen mix up the earth with their hooves while water is added periodically. Sand is added to balance the mixture and to increase malleability. Horse manure can be mixed in as well, but only from horses that have been in a pasture; the manure increases the mixture's permeability. Wheat chaff can also be added to provide structure to the blocks.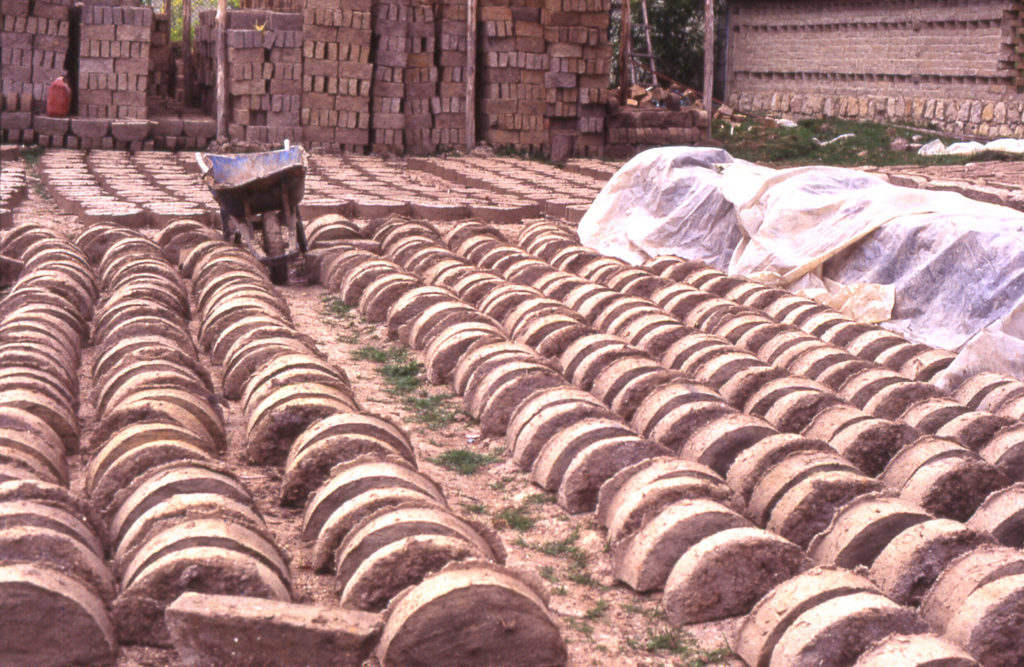 After forming the blocks to the desired shape and size, they must be left on the ground where they were molded to dry. This step of the process can last 1 to 2 months, depending on the moisture and humidity in the air. During this time the blocks can either be covered or left exposed to the rain, which adds to adobe's characteristic texture.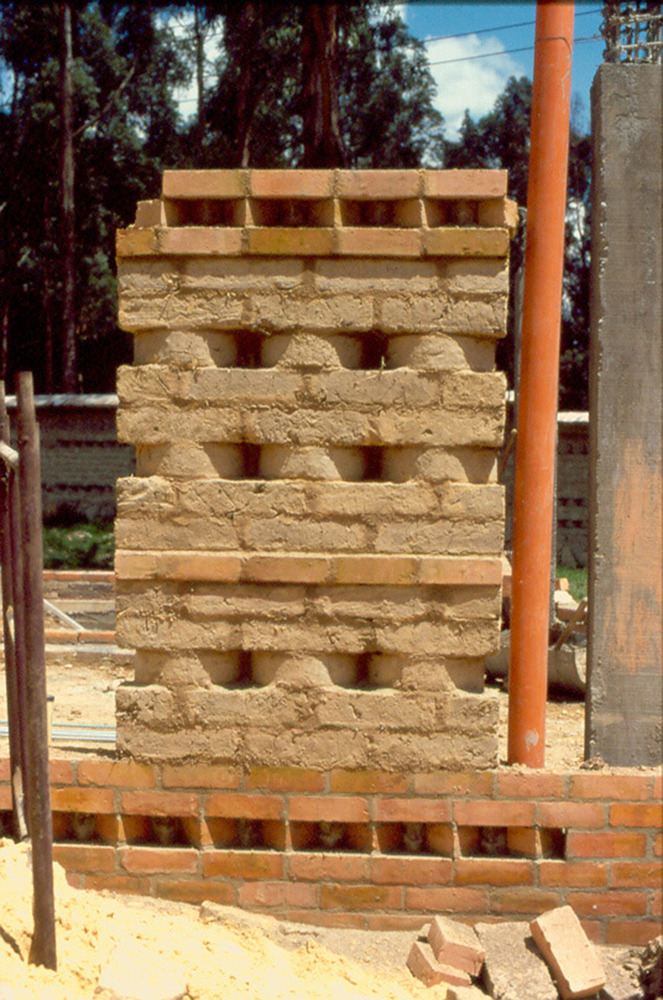 The local technique for mortar uses earth, however, for El Encuentro, they decided to use a cement-adobe mixture that they felt would add to the structure's longevity.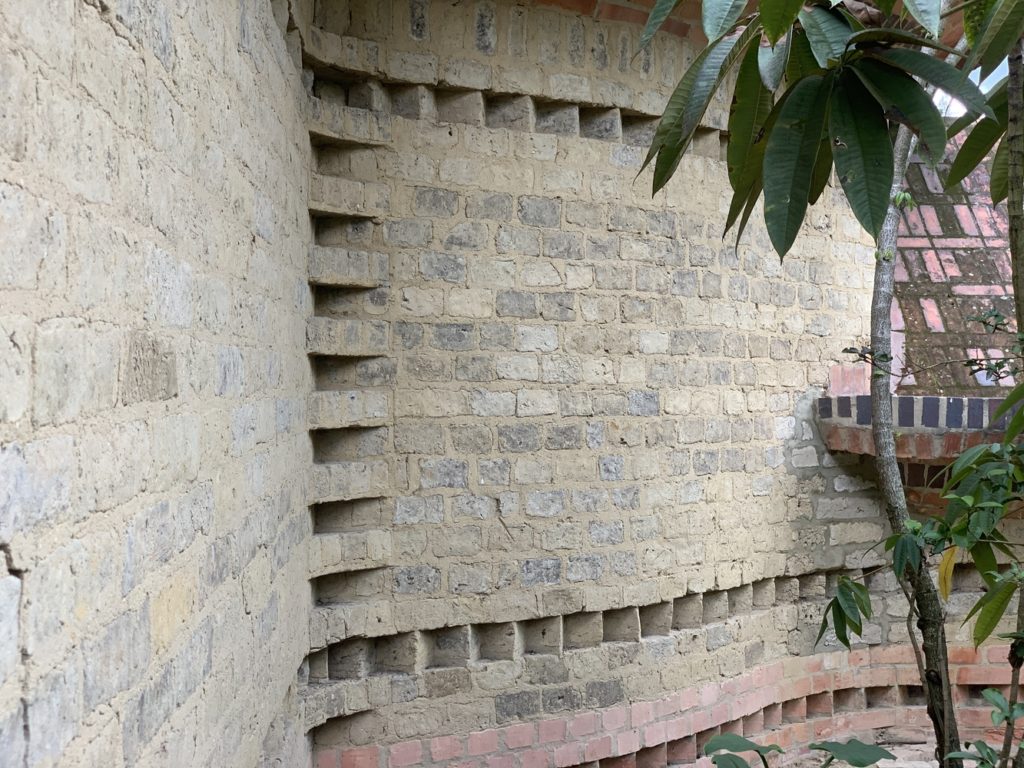 You need to have "a good hat and boots" in order to build with adobe, meaning that the base, or "boots," of the wall should be isolated enough so that exposure to the rain doesn't compromise the adobe mixture and the roof, or "hat," of the house should divert the rain away from the walls.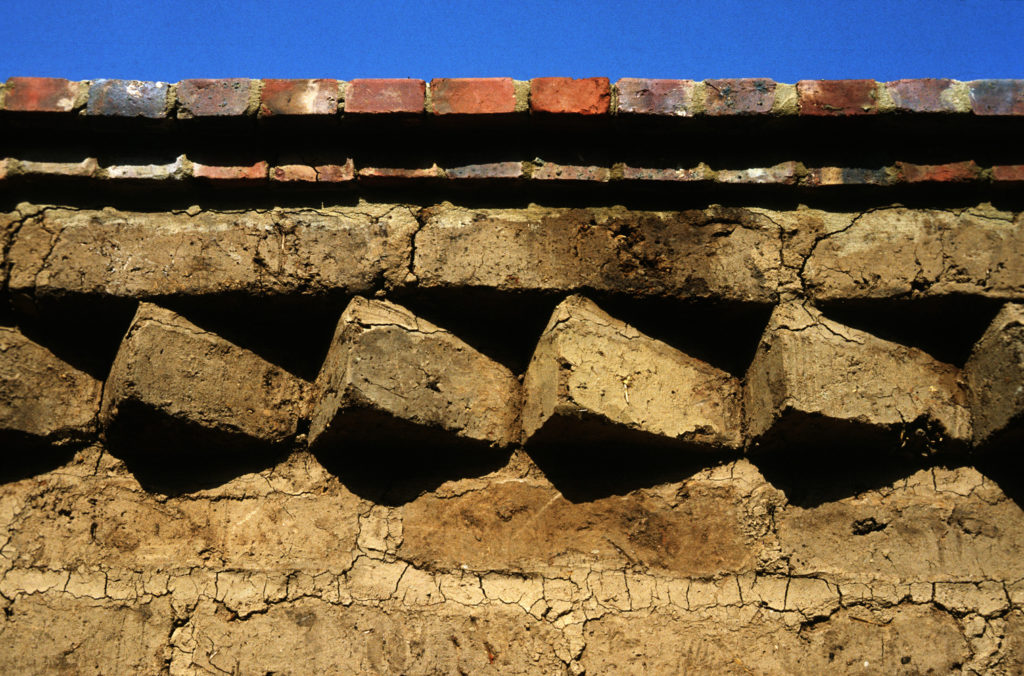 You can read the original article at www.archdaily.com