Dan Phillips of Phoenix Commotion is a trained architect from Huntsville, Texas, who helps people build their own affordable dream homes with recycled materials. He has helped construct at least 14 houses, mostly for low-income, first-time buyers.
When Dan was a child, his family suffered through the Great Depression and he learned to value what he had. When he was 14 years old he built a bicycle completely out of scrap materials he collected at a nearby dump.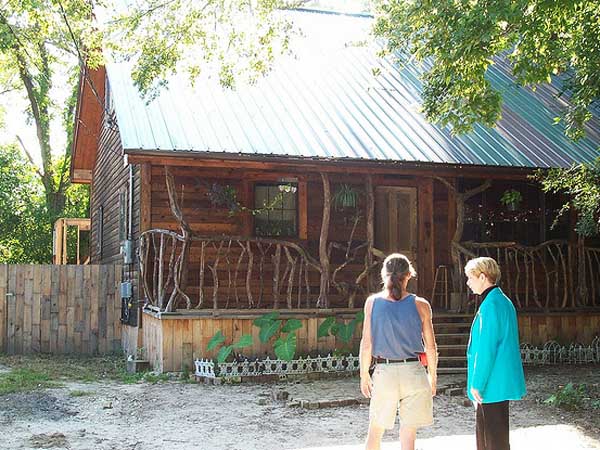 To build these enchanting homes Dan and his builders use what is available to them locally. This ranges from scrap wood, mismatched bricks and tiles, bottle tops, corks, and even bones.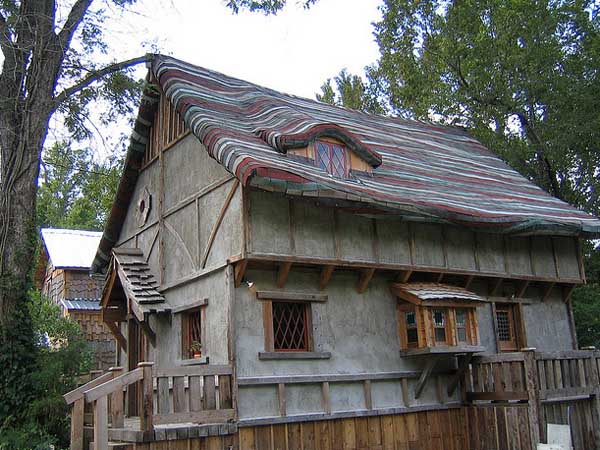 The Story Book House, inspired by children's stories, has a unique striped rooftop.
The wooden door is decorated with colored bottle ends that act as stained glass and welcome visitors with a classy recycled style.
Dan helped make a structure with recycled aluminum soft drink cans that were flattened and folded, making a recyclable and decorative façade.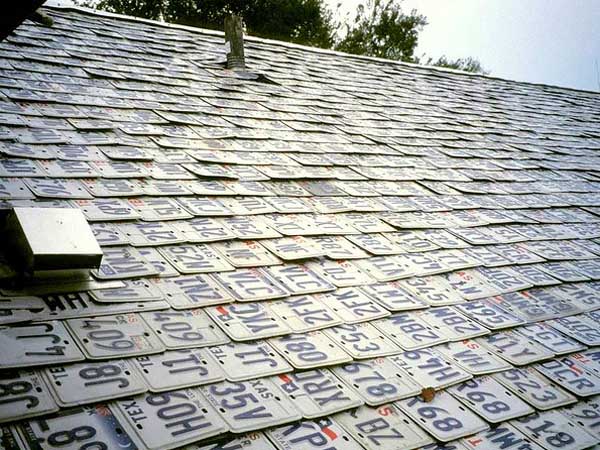 The roof of the License Plate House is entirely made from discarded plates collected from the Texas tax office. These help reflect the sun's radiant energy back into space keeping the house cooler throughout the hot, arid summers.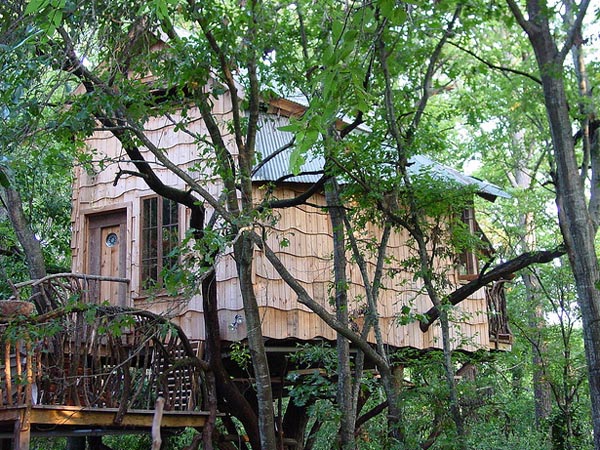 The Tree House, his very first one, is located thirty-five feet above the ground on top of a Bois d'arc tree and consists of a complete main house, a working art studio and a large patio.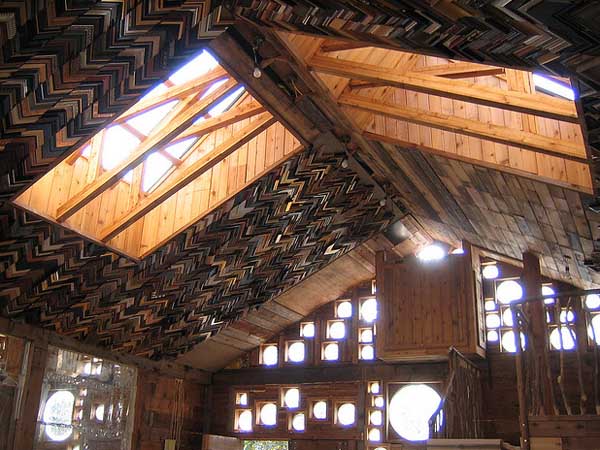 One of the most striking features of the Tree House is the arty recycled frame ceiling salvaged from a shop that was getting rid of its old frame samples. In addition to amazing views to the lush treetops, the house features a shiny wall decoration made from broken mirrors that reflect the light coming in from the many circular windows of the house.
You read the original article at inhabitat.com
There are a couple of older blog posts with videos about Dan Phillips and his wonderful houses at www.naturalbuildingblog.com and www.naturalbuildingblog.com