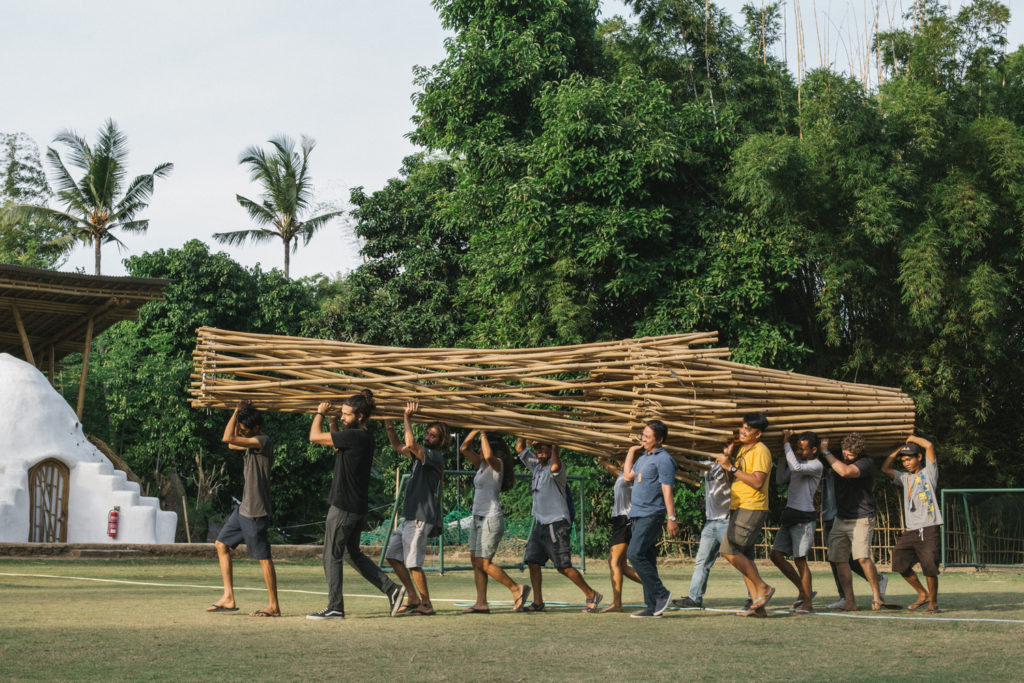 Under the guidance of the German master-builder Jörg Stamm, folks at Bamboo U, a build and design course in Bali, have created a bamboo yurt which can fold like an umbrella and be deployed in an instant. The yurt's frame is made from bamboo of the Phyllostachys species, referred to in Bali as Bambu Jajang. It has an average diameter of 5 centimeters and 8 meters of usable length.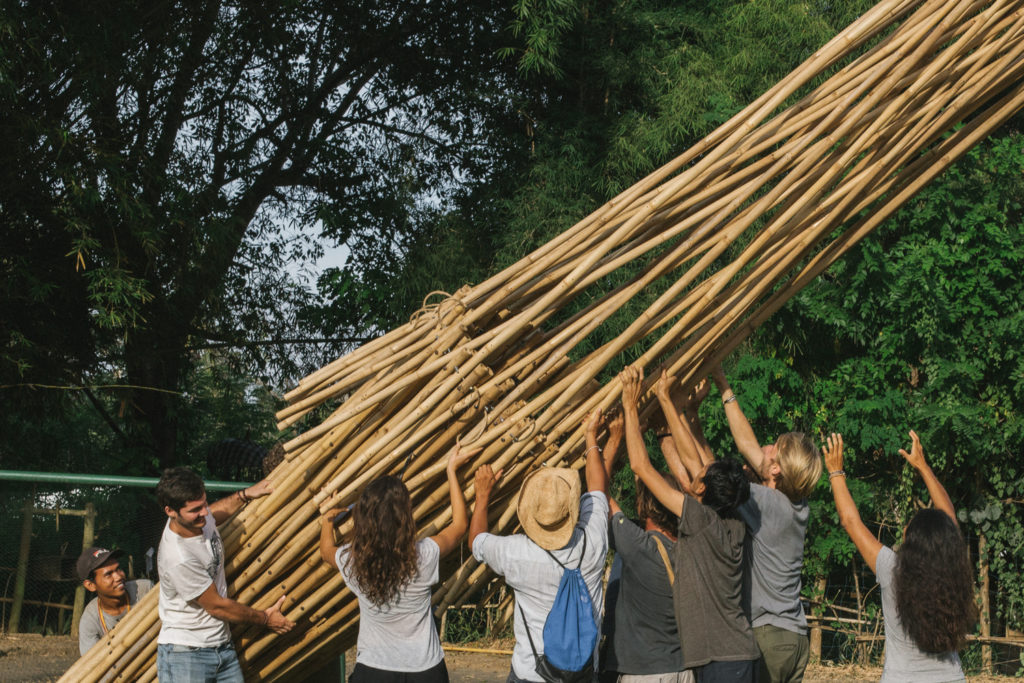 It was pre-assembled on the ground using a metal jig. By increasing the spacing between each intersection, the structure's partition was given a slight inclination, creating a beautiful profile.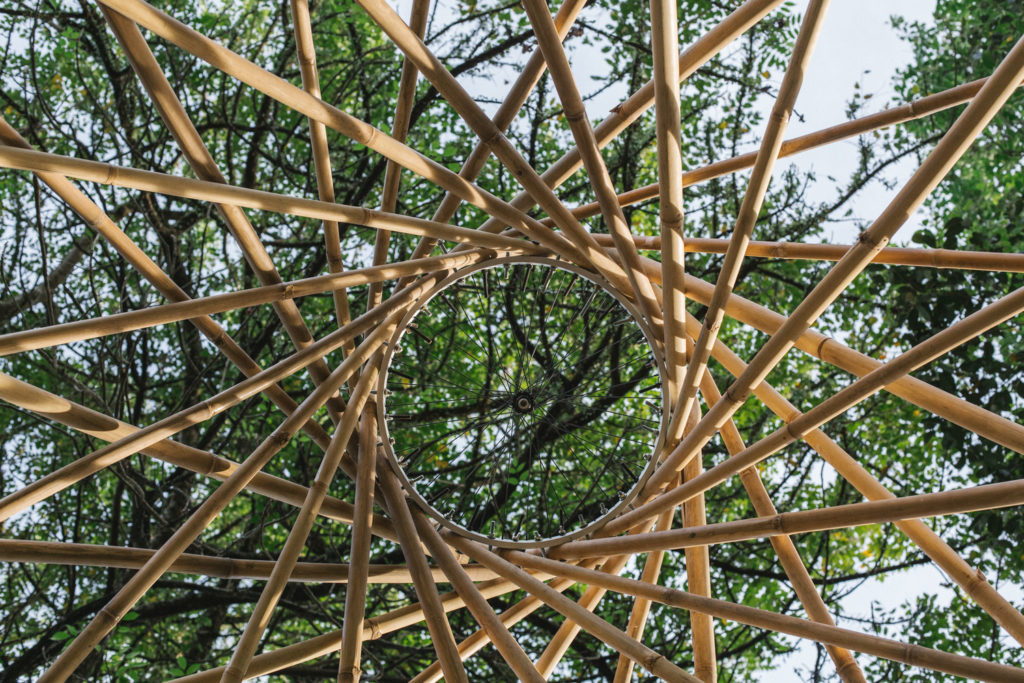 Triangulation is introduced through a recycled bicycle wheel at the top of a reciprocal hyperbolic roof, and a rope interlaced at the junction of the partition and the roof. The entire frame opens freely until the rope reaches a tensile state. Variations of its length allow for adaptation of the yurt's profile.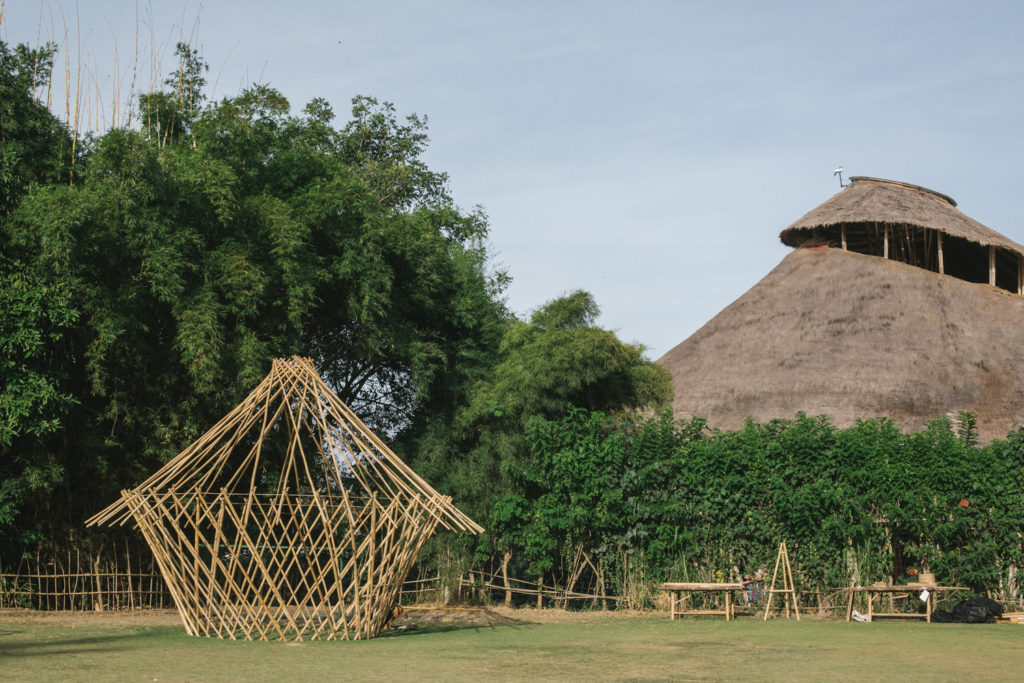 The structure is both light and economical. Once retracted, it easily fits into a shipping container. While the range of practical applications of such modular structures is endless, so are the opportunities that bamboo's versatility offers us.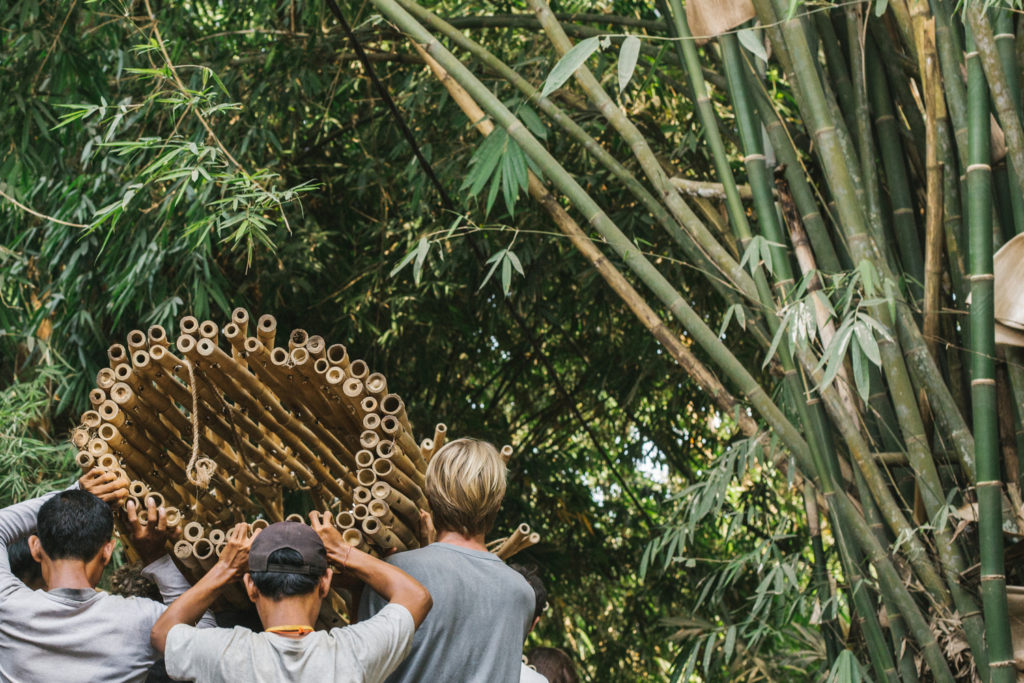 Join Bamboo U to learn how to design and build with this extraordinary sustainable material. Bamboo U Build & Design courses are immersive educational experiences in the heart of Bali, Indonesia. The program provides students with a foundation in bamboo construction to inform their work as designers, architects, engineers, developers, entrepreneurs, and environmental advocates.

You can watch this video about the yurt at www.youtube.com
You can read the original article at www.archdaily.com