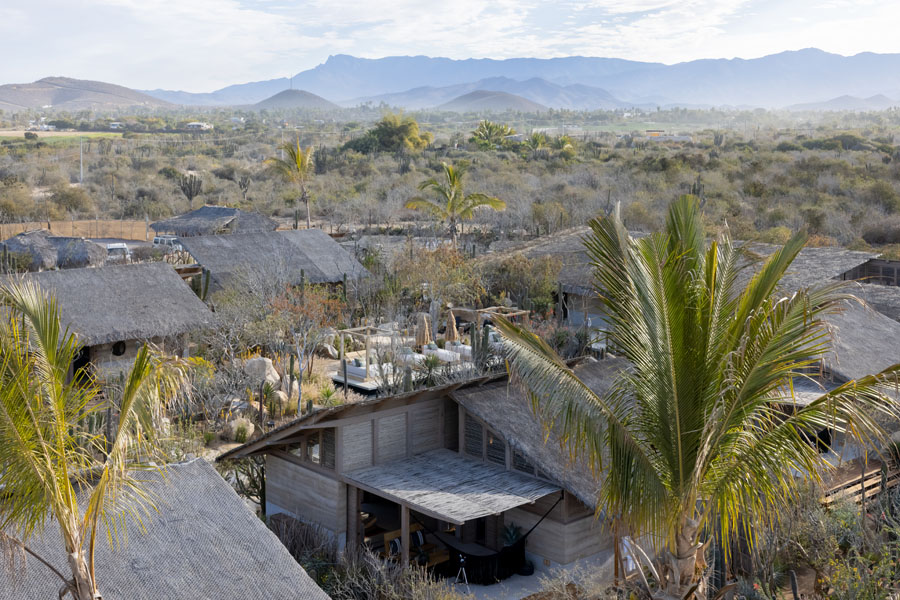 The recently opened El Perdido Hotel in El Pescadero, Mexico, utilizes traditional construction materials of the region. Time-honored materials like rammed earth, thatched roofs, and Palo de Arco wood were used throughout, using only locally sourced materials and working with local artisans.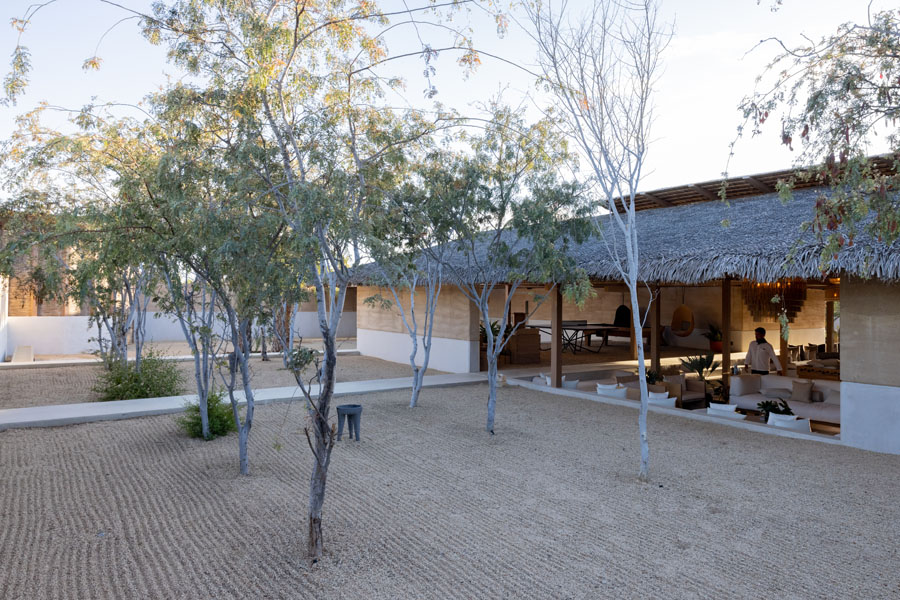 The architects, Estudio ALA, began with a climate analysis. "We always try to be sustainable, conscious, and responsive to the location," cofounder Armida Fernández says.  The main building and guest villas are laid out to accommodate the site's varying geographic conditions, wind, precipitation, and heat.  The central house with sunken conversation pit has no walls to allow for natural ventilation.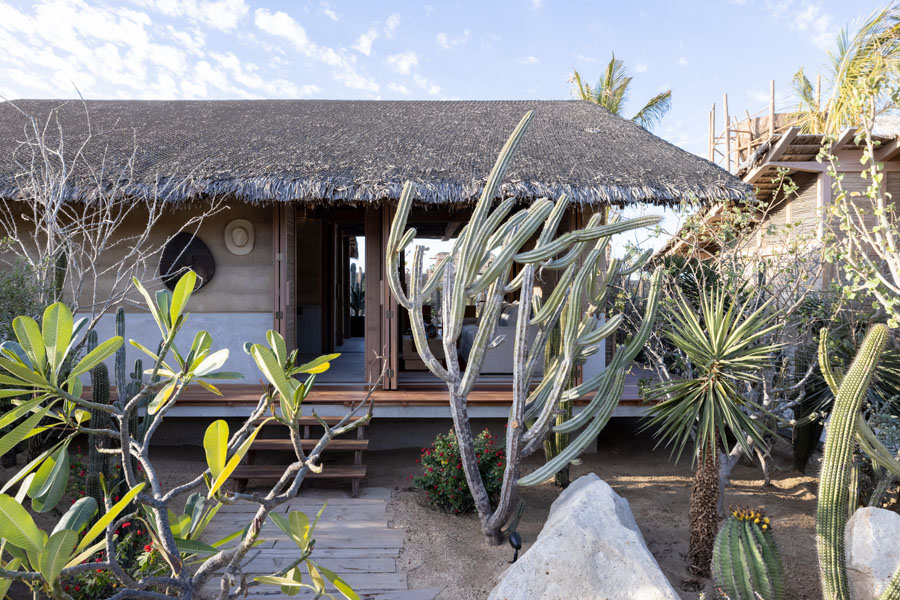 The restaurant, Coyote Canyon, sunken courtyard, chapel, and other amenities are carefully placed within the vegetation—a mix of native plants and cacti, ideal for El Pescadero's arid desert climate and fluctuating temperatures.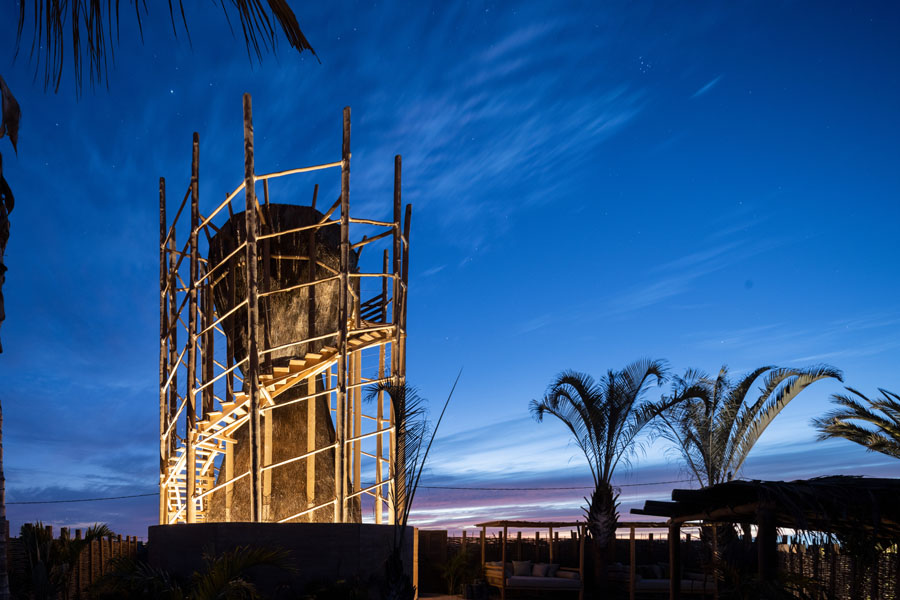 Guests can enjoy the observatory, a spiraling platform that was built with views from the agricultural valley to the mountains and the ocean. "El Perdido is a full experience—an architecture that blends with the surroundings. It is all about engagement with the context. It is about options: being with people, with yourself, visiting the area, and understanding the culture. To give and not to take," she concludes.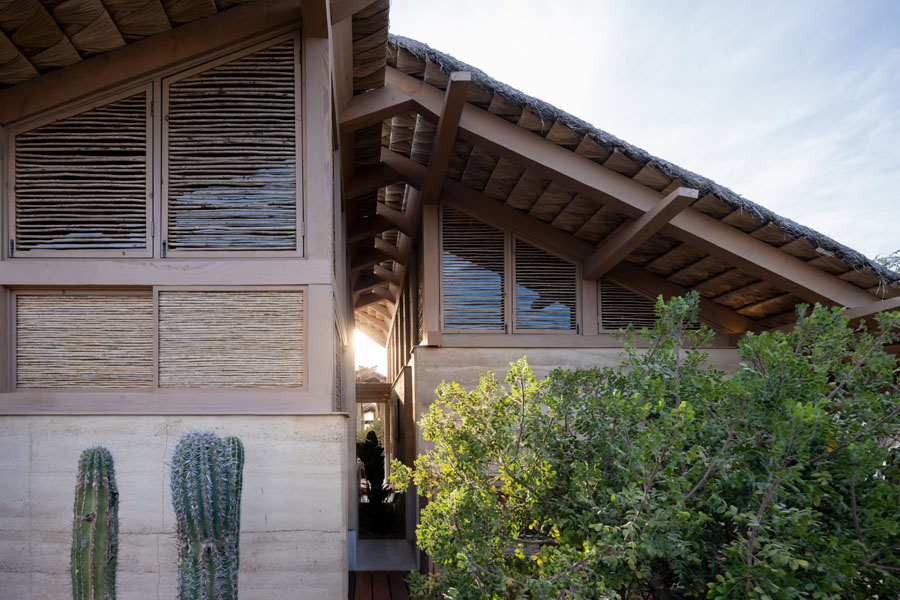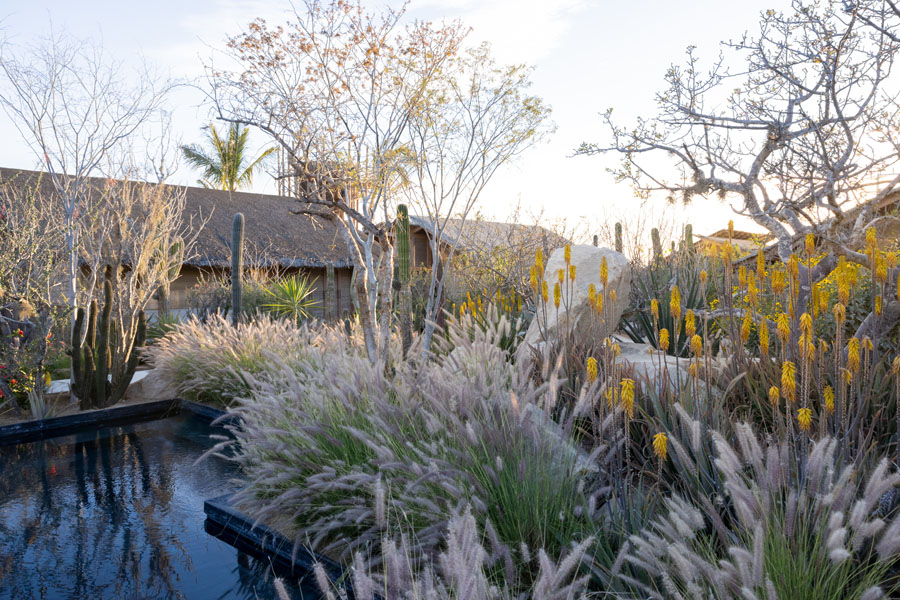 You can read the original article at metropolismag.com