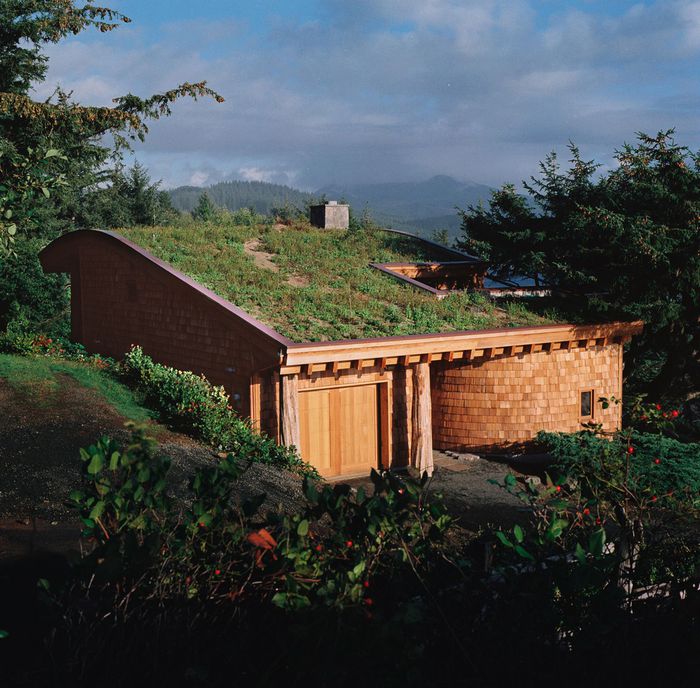 This Cannon Beach house, built in 2005, has a green roof planted in sedum and wild strawberries and is clad with  cedar shakes. Architect Nathan Good's clients wanted a home "that would be healthy to live in with a dramatically reduced impact on the environment."
Almost all of the wood was salvaged, wind fallen or harvested from responsibly managed forests. The  walls are Durisol insulated concrete forms made from recycled wood chips, cement, fly ash – a waste byproduct from coal-fired power plants – and rock-wool insulation.
This zero-energy home features a 5.9 kW photovoltaic system and a heat recovery ventilation system to improve the air quality. Building materials such as paints, stains and sealants were carefully chosen to not off-gas volatile organic compounds (VOCs) or urea-formaldehyde. Operable windows bring in fresh sea air.
Most of the interior doors were made from a Douglas fir log fished out of the Columbia River. One door was rescued from a historic Portland house facing demolition. Some of the hardware as well as the claw-foot bathtub and fixtures were salvaged and restored. Many of the furnishings and keepsakes were passed down to the owners from their families.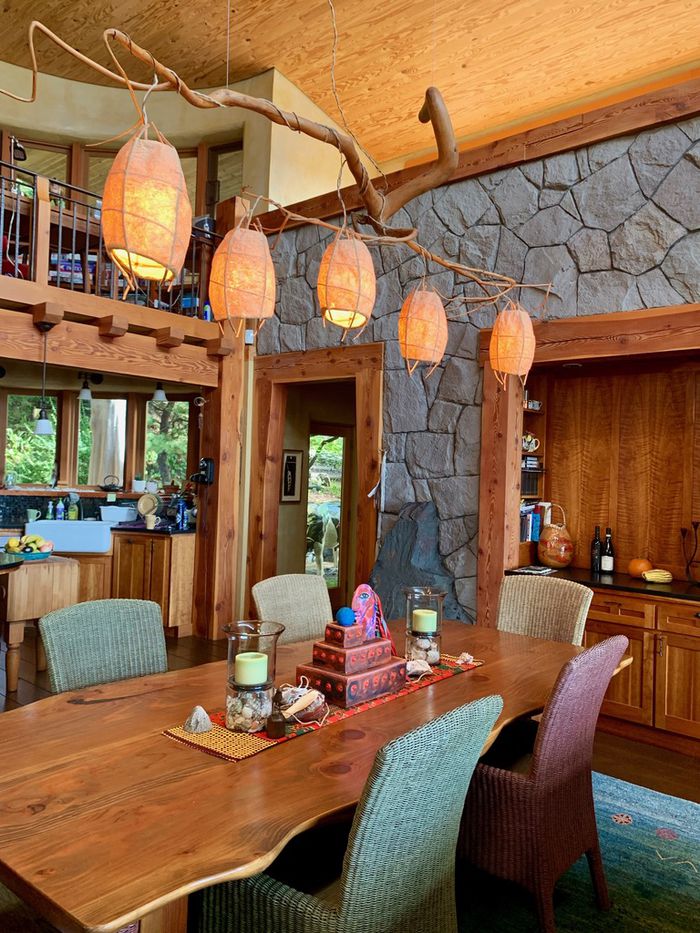 The heavy-timber framing was made from wind-fallen trees from Idaho. Walls are stone or stained wood, or those layered in gypsum plaster are colorized with beeswax and natural minerals.  Dark-stained Douglas fir floors and light pine-covered ceilings envelop the interior. Fabrics are wool, cotton or reused, and the home's color palette of brown, beige, tan and green reflects the surrounding natural landscape.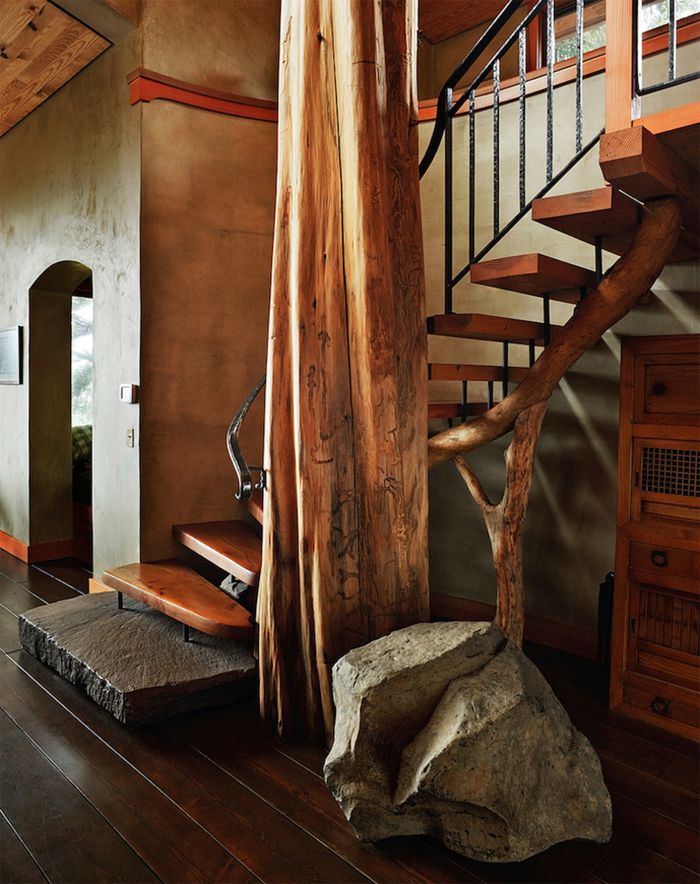 Douglas fir stairs were contoured to follow the curves of an incense cedar tree trunk. A Y-shaped piece of Sitka spruce holds up another smooth branch, which works as an attractive support. Towering incense cedar tree trunks, cut from a sustainable forest in Northern California, serve as captivating pillars.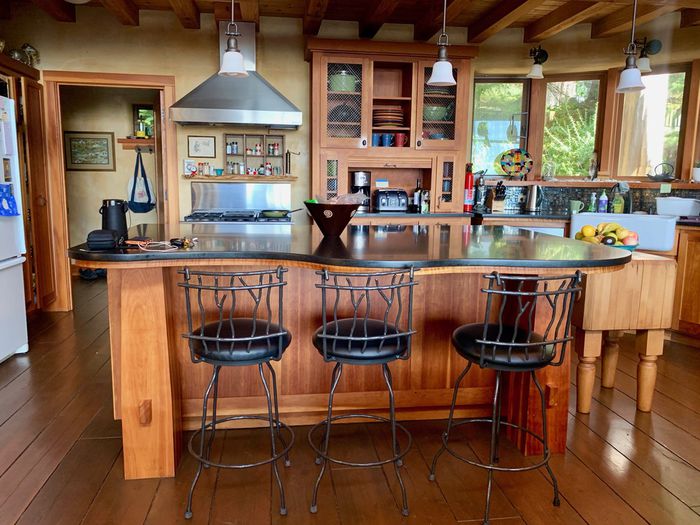 Cherrywood was used to make the kitchen island, cabinets and china hutch. Twig-like forms show up in barstools and door handles.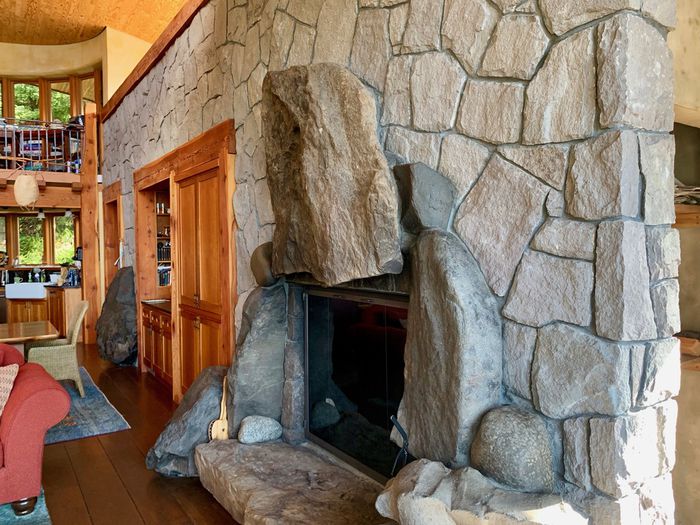 Boulders from the Columbia River Gorge have been carefully placed around the great room's fireplace and in other places.
Part of the architect's motivation was to educate builders, suppliers and building officials about what's possible.
You can read the original article at www.oregonlive.com